Live Feed
Who's hiring in the High Desert? Click the link to see: https://5il.co/ovjx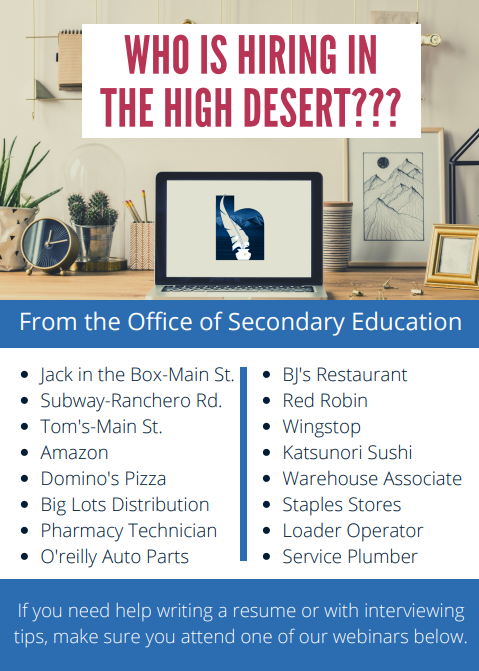 Hesperia Unified
about 14 hours ago
Hello Sultana Families! We are seeking input on several topics concerning our high school. When you have a few moments, please complete the linked survey. English Survey: bit.ly/sultanatitleone Spanish Survey: bit.ly/sultanatitleonespanish
¡Hola familias de Sultana! Estamos buscando información sobre varios temas relacionados con nuestra escuela secundaria. Cuando tenga unos momentos, complete la encuesta vinculada. Encuesta en inglés: bit.ly/sultanatitleone Encuesta en español: bit.ly/sultanatitleonespanish
Sultana High School
3 days ago
Welcome back. Three day weekend.
Sultana High School
7 days ago
In observance of Martin Luther King Jr's birthday, the school will be closed on Monday 1/18/21. Classes will resume with our normal schedule on Tuesday.
En conmemoración del cumpleaños de Martin Luther King Jr, la escuela estará cerrada el lunes 18/1/21. Las clases se reanudarán con nuestro horario normal el martes.
Sultana High School
7 days ago
Click the link for a great scholarship opportunity: https://forms.gle/HjJh5VSYXC1r69DC7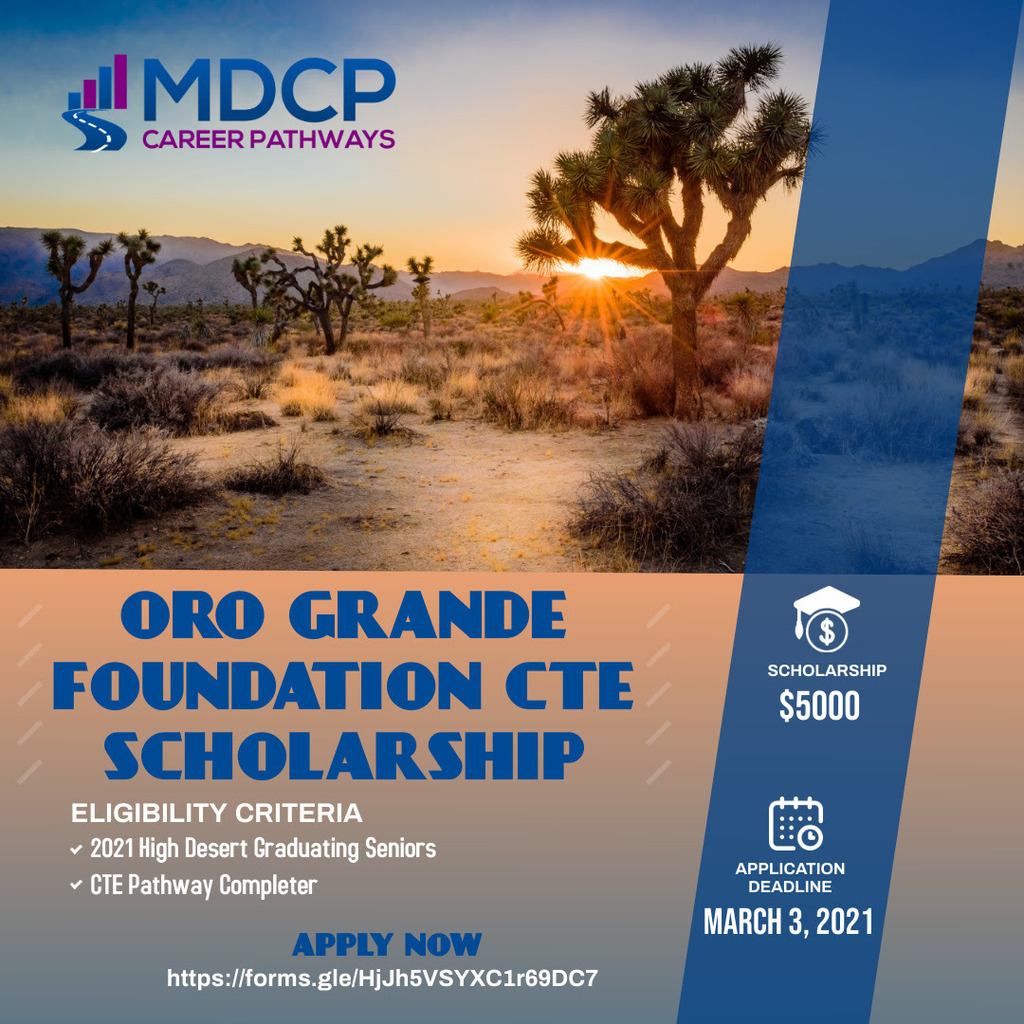 Hesperia Unified
9 days ago
View All Posts »
Accreditedby the Western Association of Schools and Colleges
BestHigh Schools 2018 - Bronze
Bestof the High Desert 2018
SPANAcademy