Check out this week's specials! Come on by and give it a try, it's delicious! Remember: ALL meals are free for ALL students! ¡Mira las ofertas especiales de esta semana! Ven y pruébalo, ¡está delicioso! Recuerde: ¡TODAS las comidas son gratis para TODOS los estudiantes!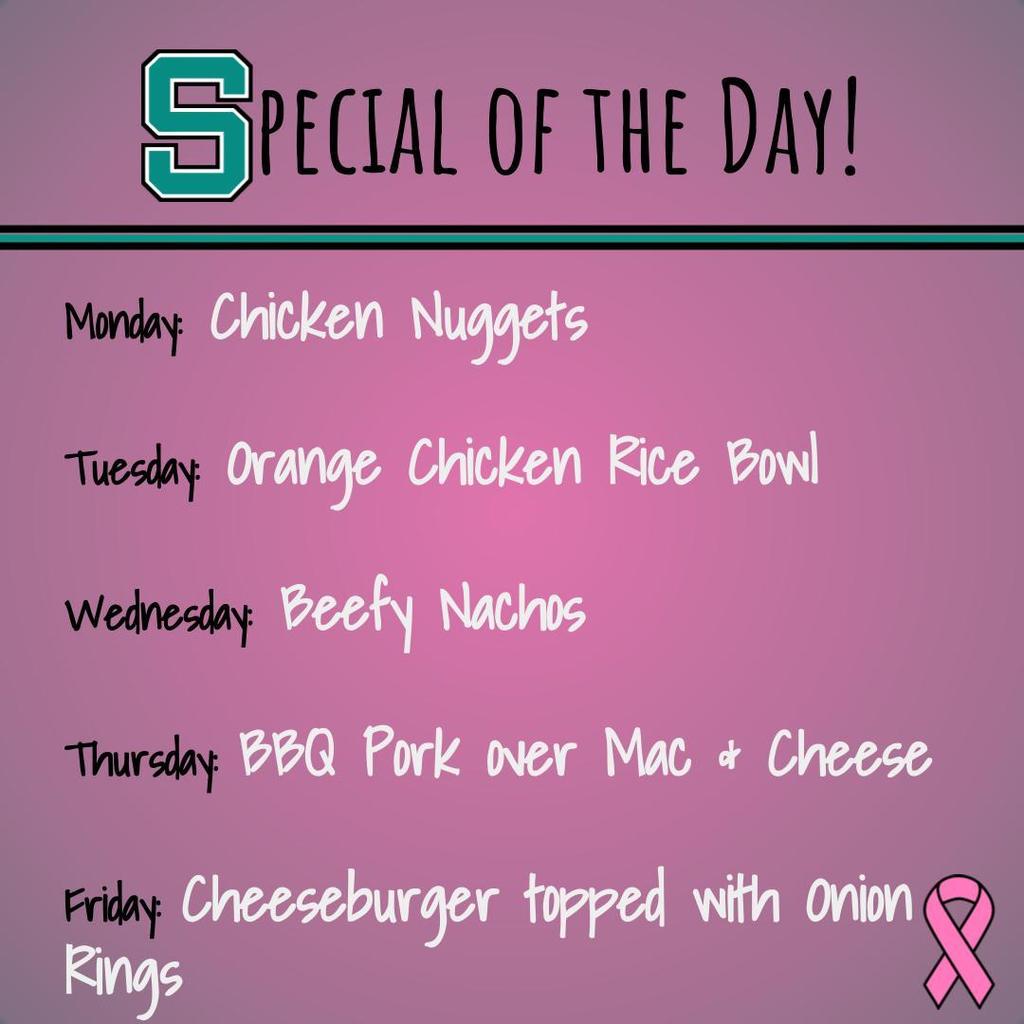 Congratulations to Karisma Bernal, 12th grade, who won 3rd place in the Advanced Disposal Recycle Art Contest for her black and white drawing! Way to go Karisma! #ScreamTeal ¡Felicitaciones a Karisma Bernal, 12 ° grado, quien ganó el 3er lugar en el Concurso de Arte de Reciclaje de Desecho Avanzado por su dibujo en blanco y negro!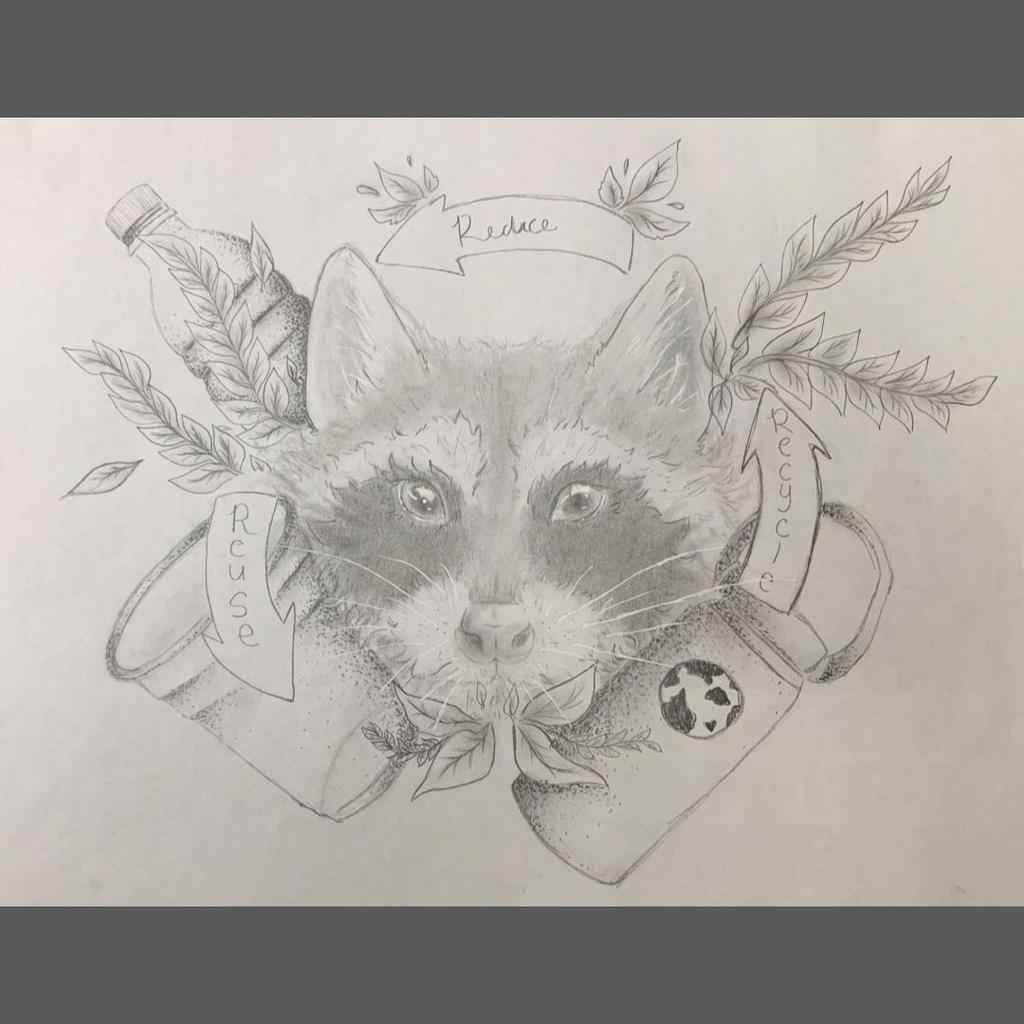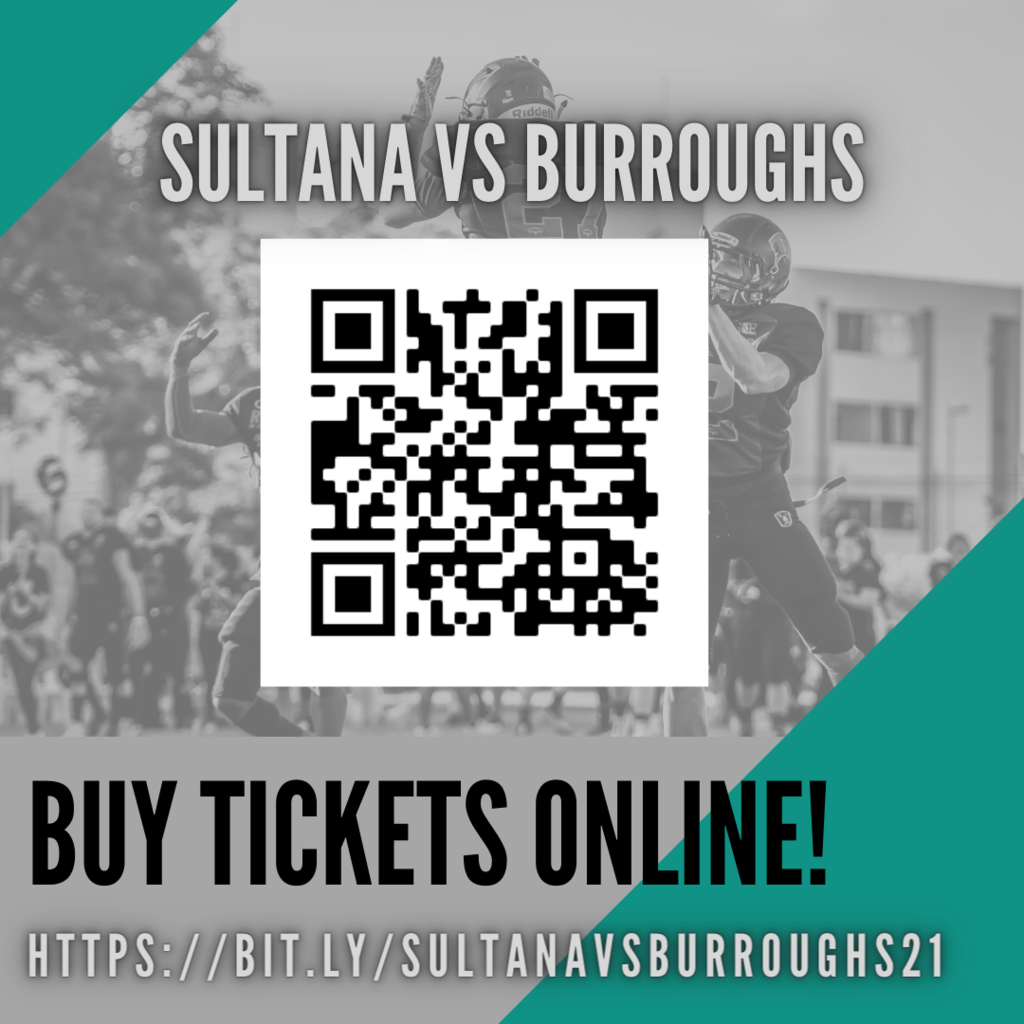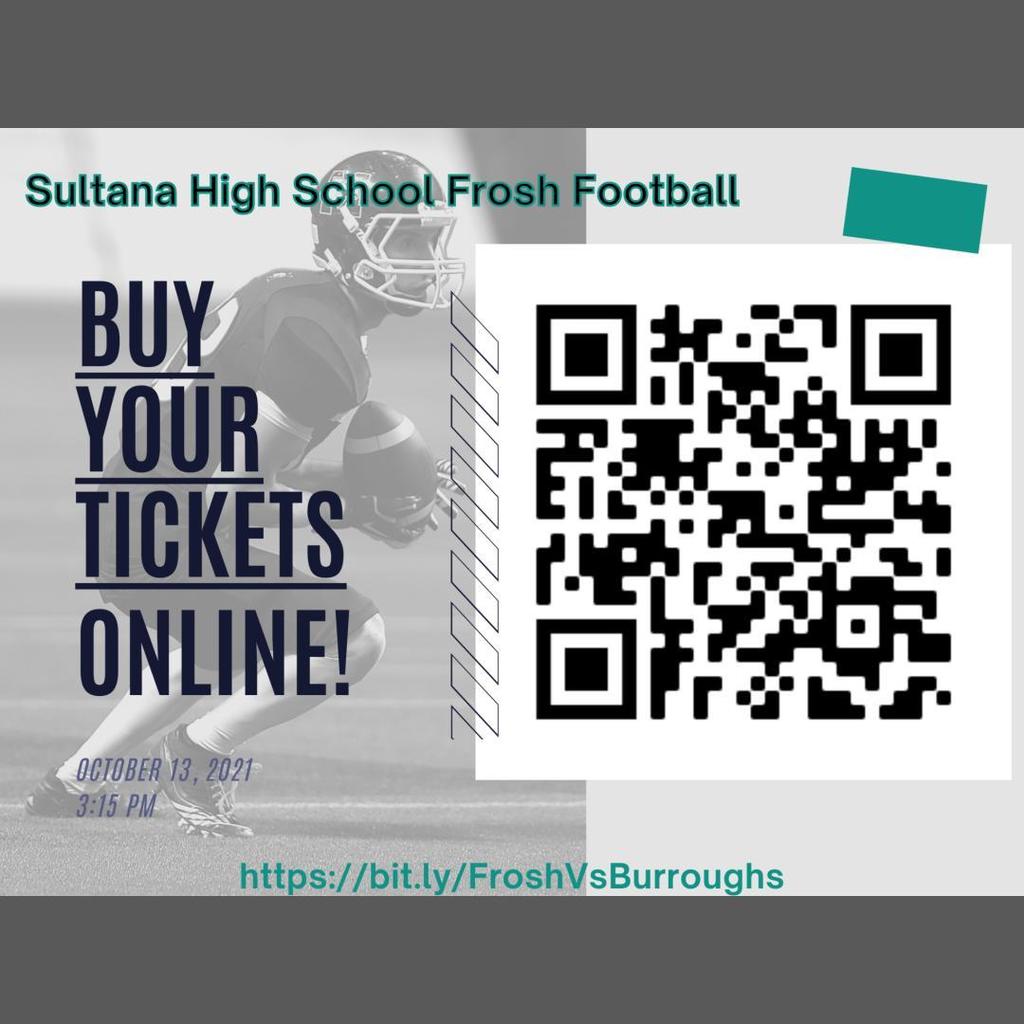 Good luck to the Black & Teal Brigade! Our marching band has their first field show tournament in two years tomorrow at Colony High School, and we want to wish all 56 members the best of skill! Have a great performance, make us proud, and show that TEAL PRIDE! ¡Buena suerte a la Brigada Black & Teal! Nuestra banda de marcha tiene su primer torneo de exhibición de campo en dos años mañana en Colony High School, ¡y queremos desear a los 56 miembros lo mejor de sus habilidades! ¡Ten una gran actuación, haznos sentir orgullosos y muestra ese ORGULLO AZUL!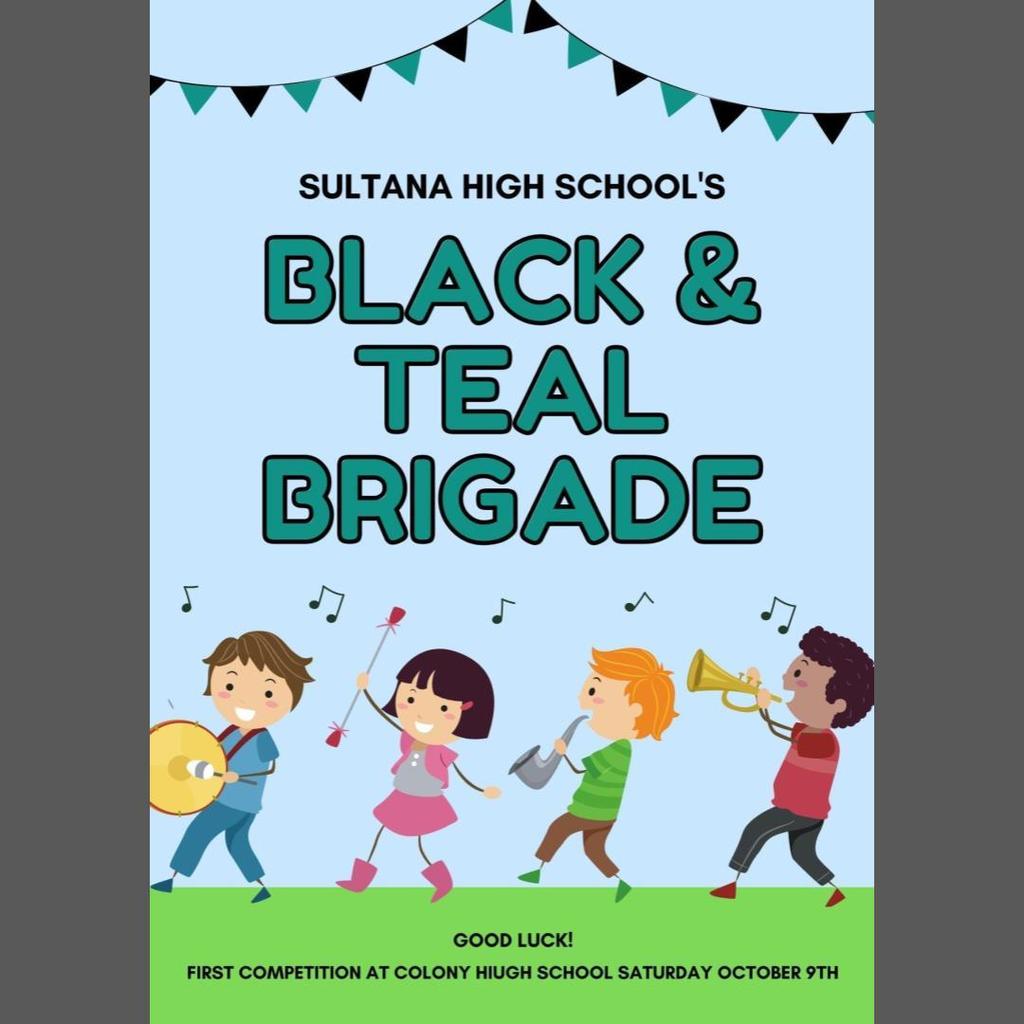 Addams Family presale tickets are on sale NOW!!! See any cast member or Mrs. Kirk in H801. Performance dates are October 28-30 Los boletos de preventa de la familia Addams están a la venta AHORA! Las fechas de presentación son del 28 al 30 de octubre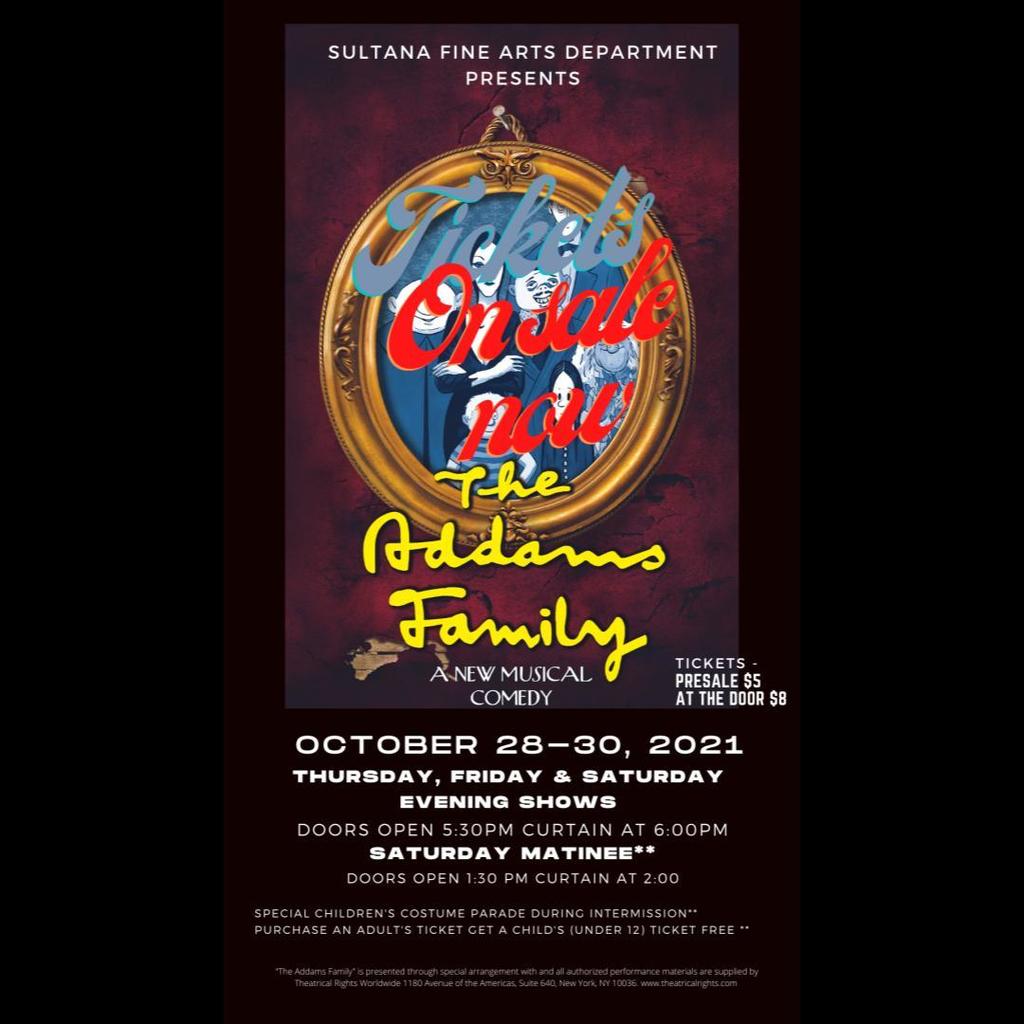 Check out the specials for the week! All meals are free for all students. Come on by and give it a try; it's delicious! ¡Vea las ofertas especiales de la semana! Todas las comidas son gratuitas para todos los estudiantes. Ven y pruébalo; ¡es delicioso!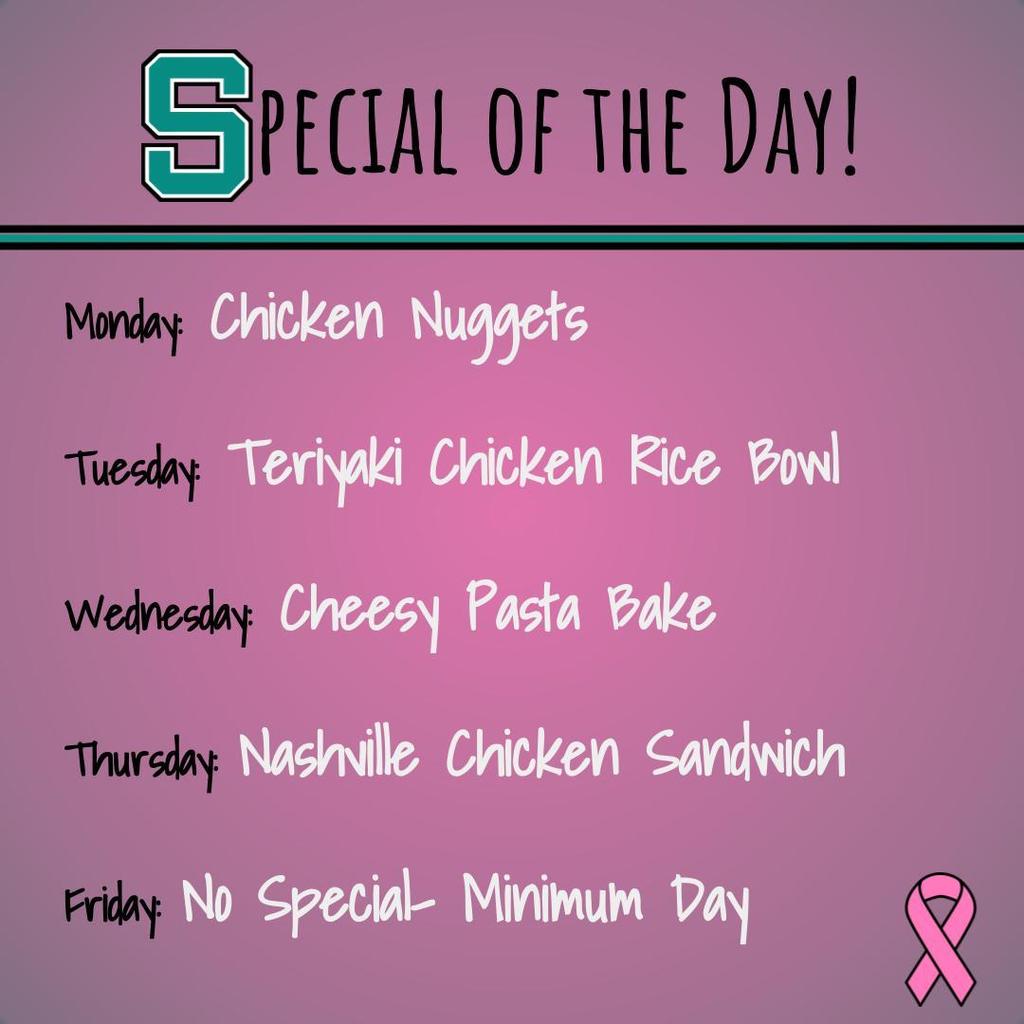 BREAKING NEWS! The Frosh/Soph game today has been rescheduled for 10/29. More information to come. ¡NOTICIAS DE ÚLTIMA HORA! El juego de Frosh / Soph de hoy ha sido reprogramado para el 29/10. Más información próximamente.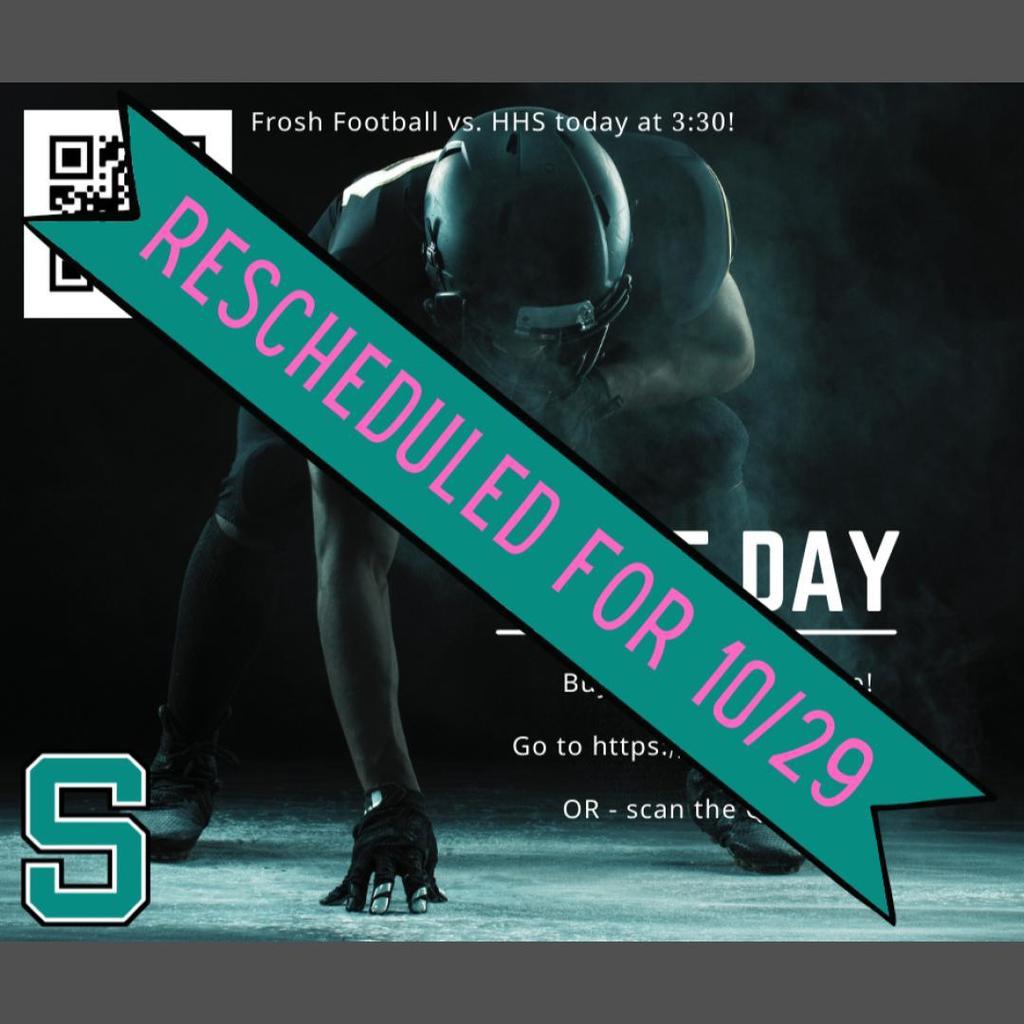 Sultans! Coming out to the game this afternoon? Buy your tickets in advance so you don't have to wait! Go to
https://bit.ly/froshVShhs
or scan the QR code!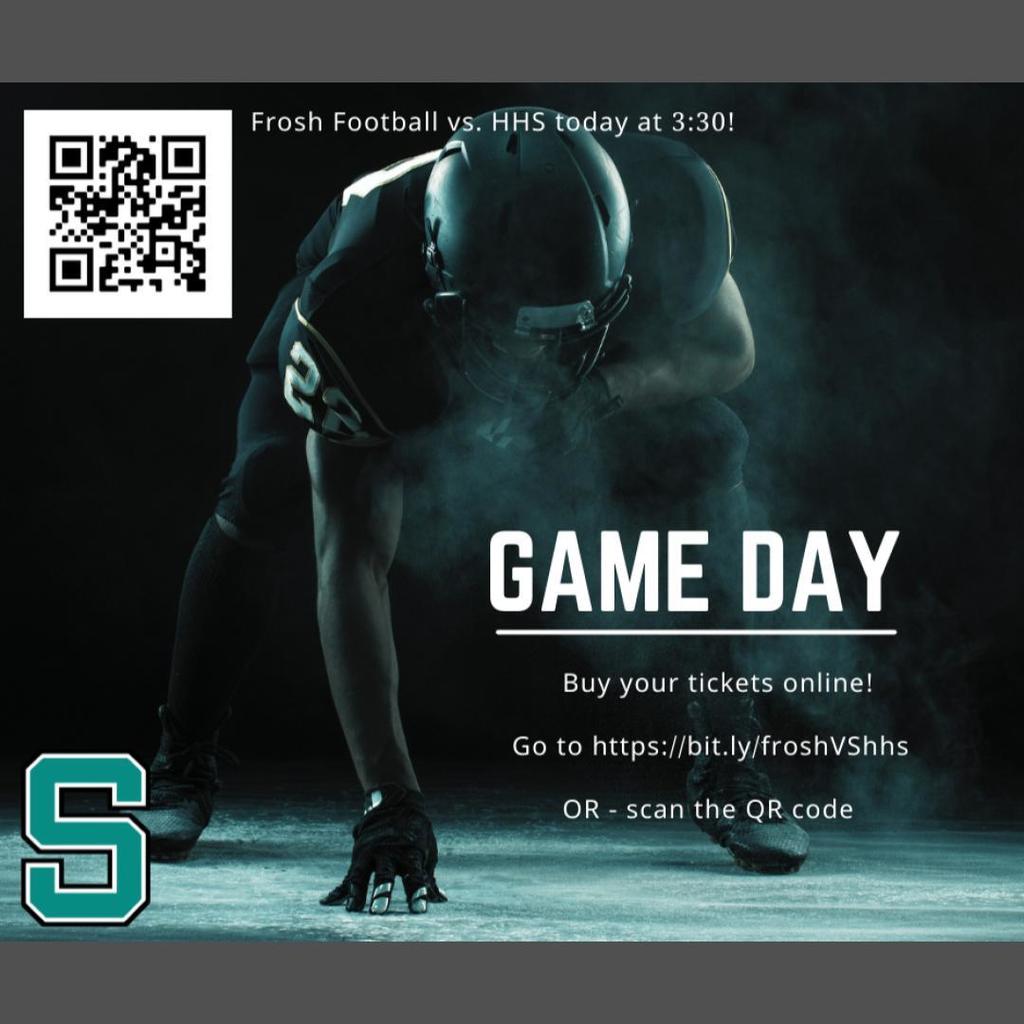 It's almost Football Friday! Let's pack the stands and cheer on our boys as they fight to take back our Key! Don't want to wait in line? You can still buy tickets online by going to
https://bit.ly/KeyGame21
#KeyGame21 #TealTakeover ¡Es casi viernes de fútbol! ¡Empaquemos las gradas y animemos a nuestros muchachos mientras luchan por recuperar nuestra Llave!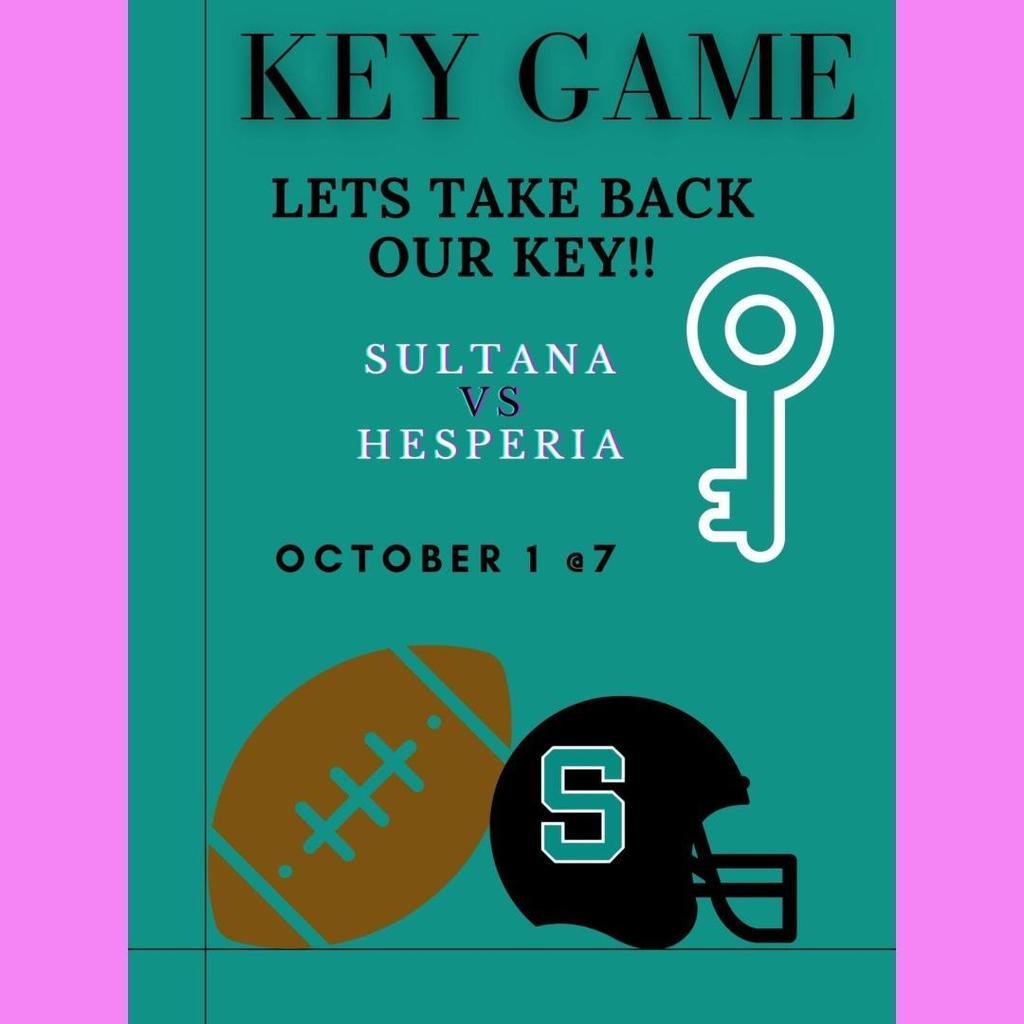 TEAL TAKEOVER TOMORROW! Get ready for the game by coming to school DECKED out in TEAL! Don't forget about the tailgate at 4:30 PM in the parking lot. Live DJ, food, fun, and games! ¡TAKEOVER MAÑANA! ¡Prepárate para el juego viniendo a la escuela DECKED en TEAL! No se olvide del portón trasero a las 4:30 PM en el estacionamiento. ¡DJ en vivo, comida, diversión y juegos!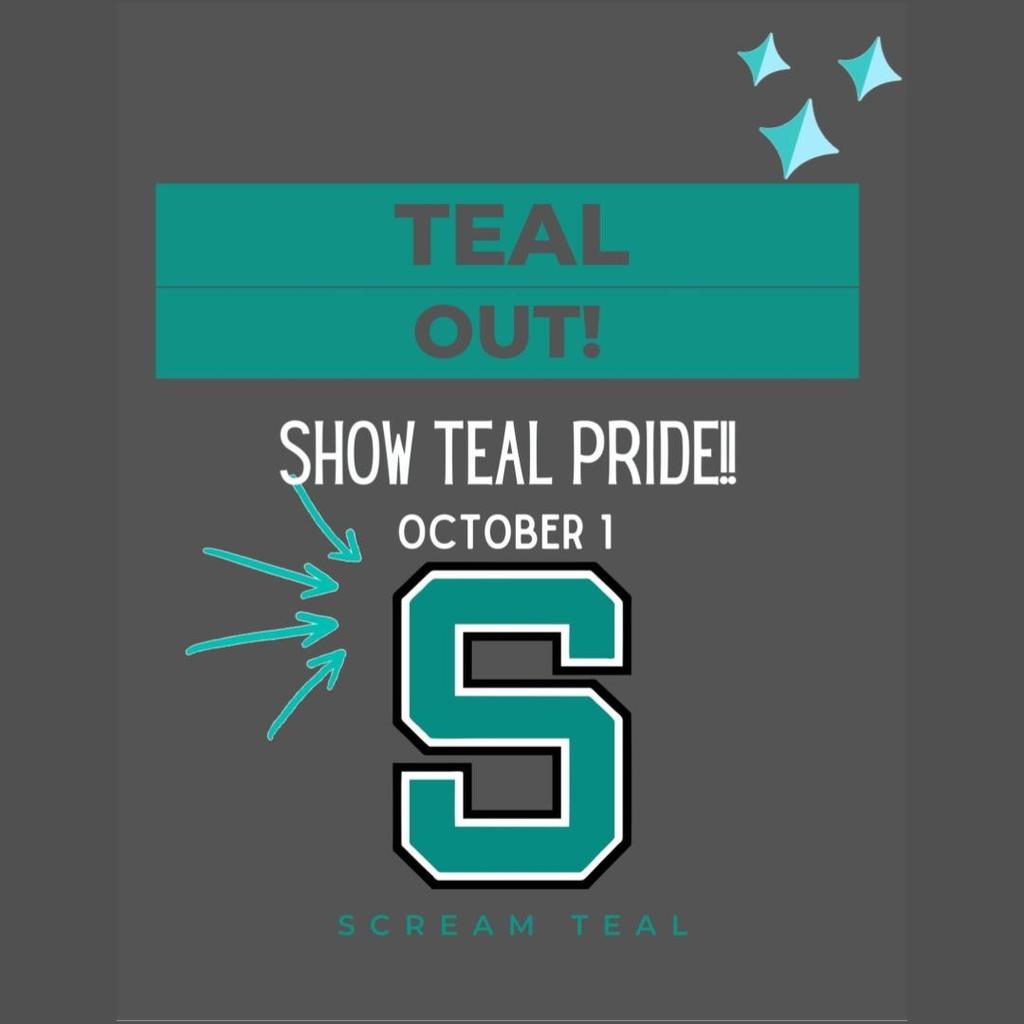 SULTANS! Tomorrow, stay after school and tailgate with your friends before the Big Game! Did you like the DJ at homecoming? HE'S GONNA BE HERE TOMORROW! There will be hot dogs, tasty drinks, hot chocolate, churros, candy bars, popcorn, and more for sale! #TealTakeover ¡SULTANOS! ¡Mañana, quédate después de la escuela y acompaña a tus amigos antes del Gran Juego! ¿Te gustó el DJ en el baile de bienvenida? ¡ESTARÁ AQUÍ MAÑANA! ¡Habrá perros calientes, deliciosas bebidas, chocolate caliente, churros, barras de caramelo, palomitas de maíz y más a la venta!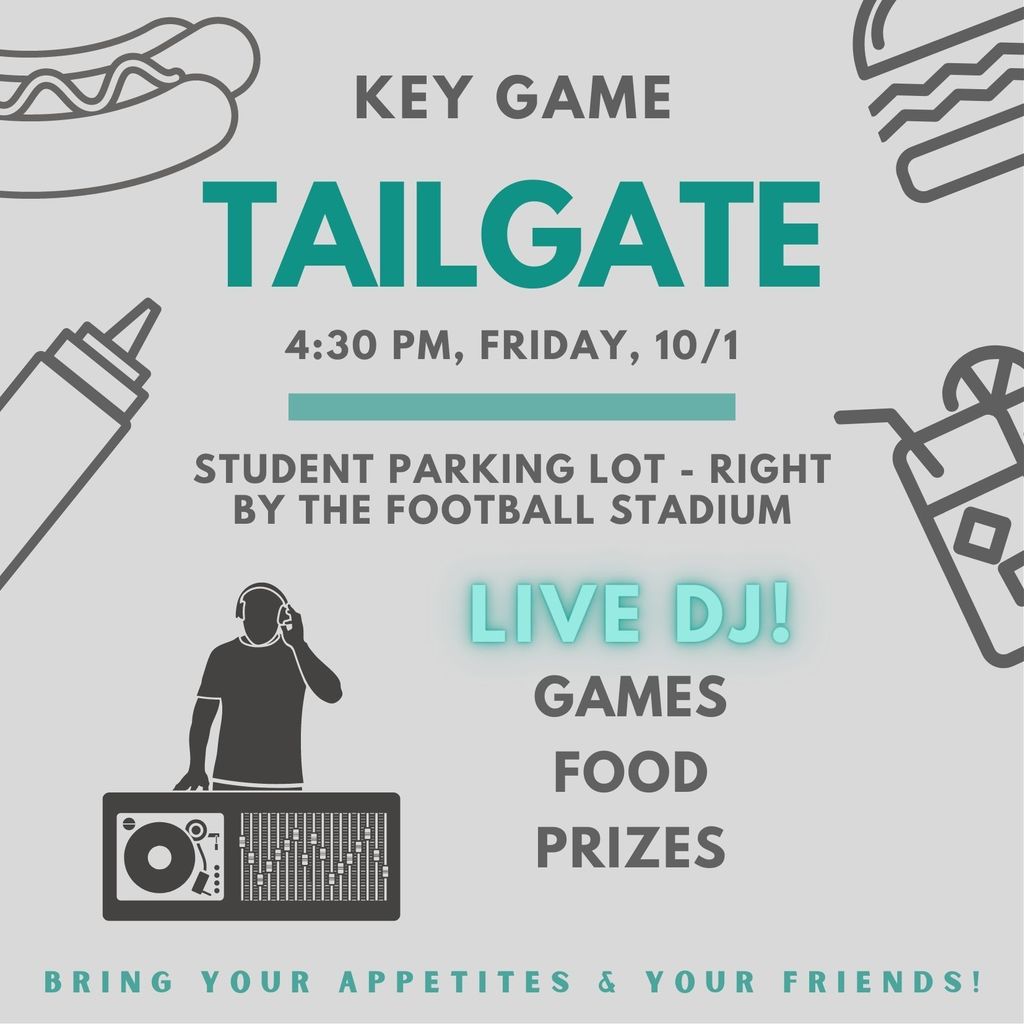 Come on out and support your Frosh Football Team as they take on the Hesperia Scorpions tomorrow, 9/30 @ 3:30 PM. You won't want to miss this! #KeyGame21 #TealTakeover Venga y apoye a su equipo de fútbol de Frosh mientras se enfrentan a los Hesperia Scorpions mañana.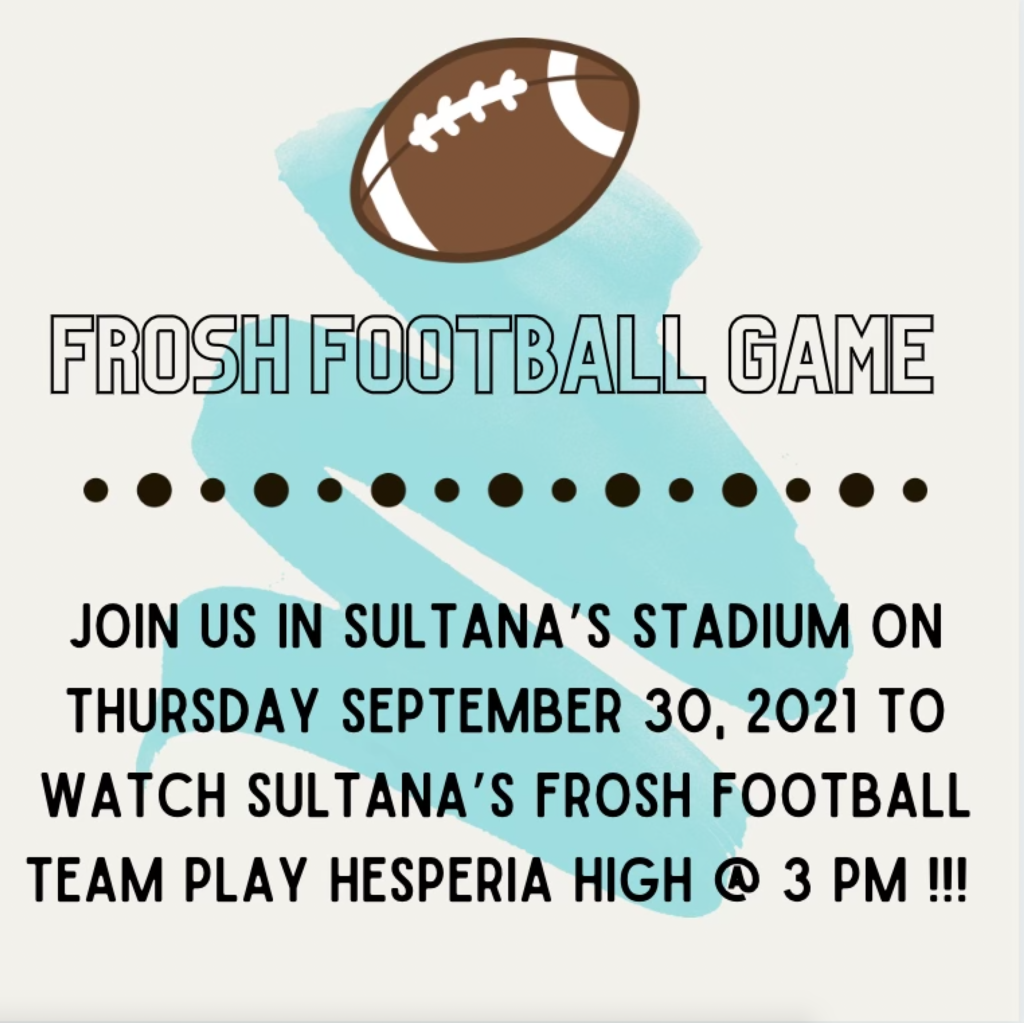 Hey Sultans! Tomorrow's Spirit Wear is Crocks, Socks, & Birkenstocks! Show off your rockin' crocs, your wild socks, or your trendy birkenstocks! Then, join us after school in the Football Stadium for a Frosh Football game vs. HHS! ¡Hola sultanes! ¡La ropa de espíritu del mañana son Crocks, Socks y Birkenstocks! ¡Luego, únase a nosotros después de la escuela en el estadio de fútbol para un partido de fútbol americano Frosh contra HHS!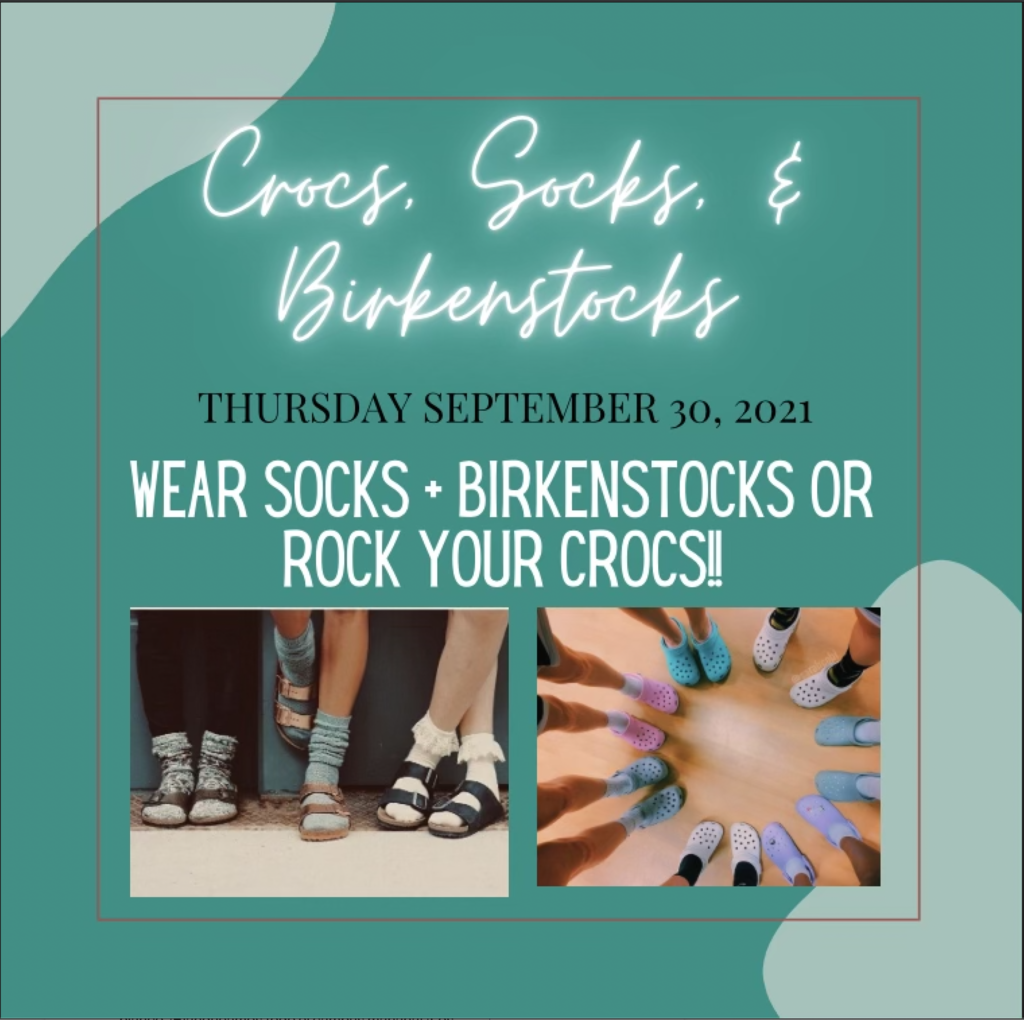 Let's pump up the spirit! Wear all white tomorrow and come get your free donut at nutrition in front of the Student Store! #SpiritWeek #KeyGame21 #TealTakeover ¡Vístase todo de blanco mañana y venga a buscar su donut gratis en Nutrition frente a la tienda para estudiantes!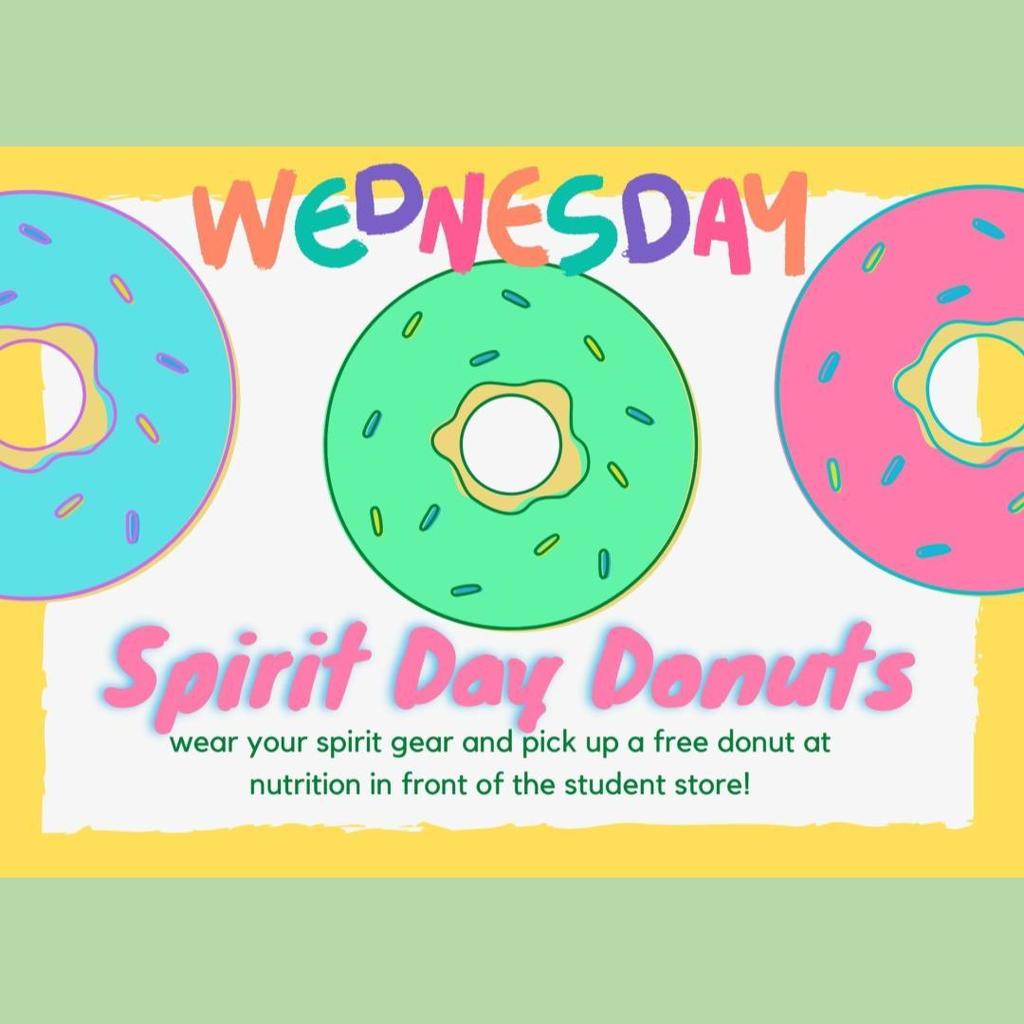 Boys Soccer, if you missed the first tryouts or made the first tryouts, all are invited to the 2nd tryouts starting Oct 4th after school starting at 3:50-5:30pm. Must be ALL cleared in athletics before you can attend a tryout. We will meet on the Varsity Baseball Field, and you will need running shoes, cleats, and shin guards. Boys Soccer, si se perdieron las primeras pruebas o hicieron las primeras, todos están invitados a la segunda prueba a partir del 4 de octubre después de la escuela a partir de las 3: 50-5: 30pm. Todo debe estar aprobado en atletismo antes de poder asistir a una prueba. Nos reuniremos en el campo de béisbol universitario y necesitará zapatos para correr, tacos y espinilleras.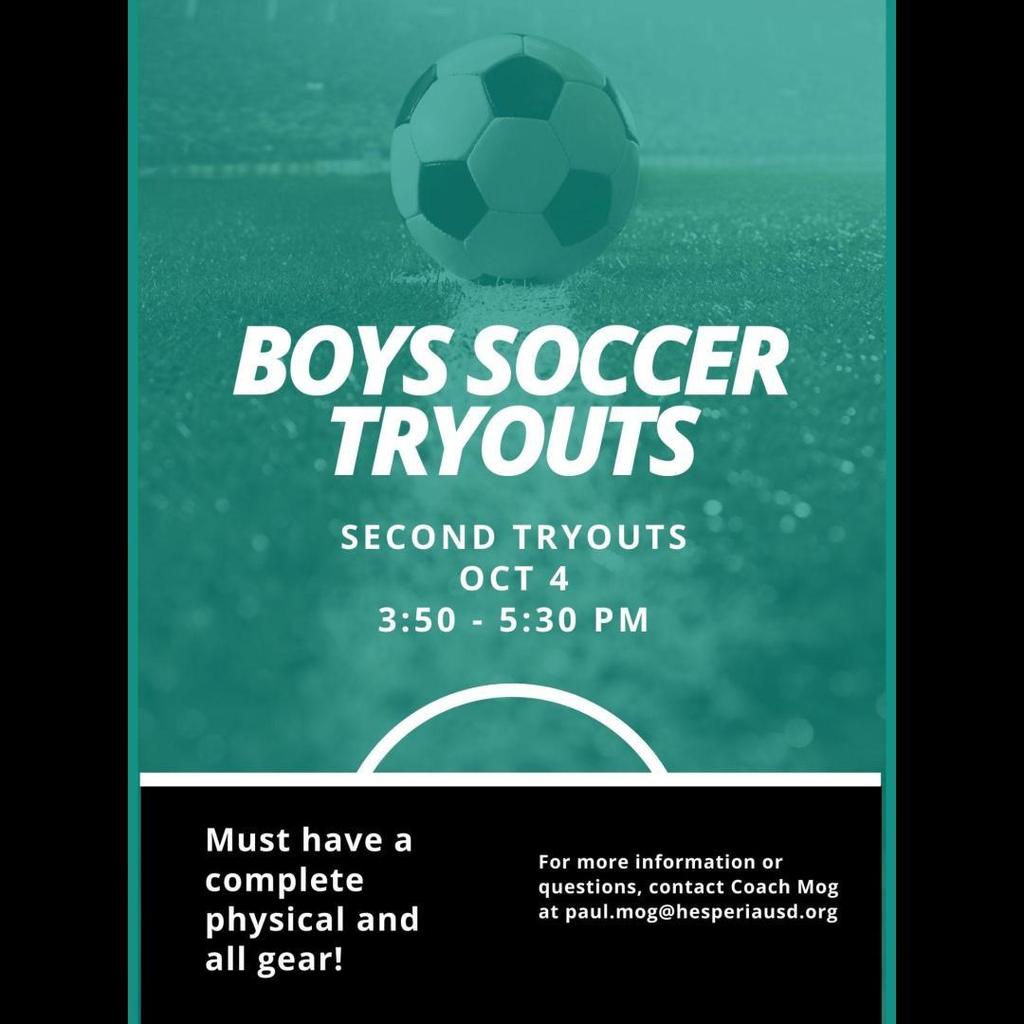 On Wednesdays, we wear White. Lets white out the whole campus tomorrow! Get all of your white gear ready to go. First 200 students to show off their spirit gear at nutrition get a free donut! #SpiritWeek #TealTakeover #KeyGame21 Los miércoles vestimos de blanco. ¡Blanqueamos todo el campus mañana! ¡Los primeros 200 estudiantes en mostrar su equipo espiritual en nutrición reciben una dona gratis!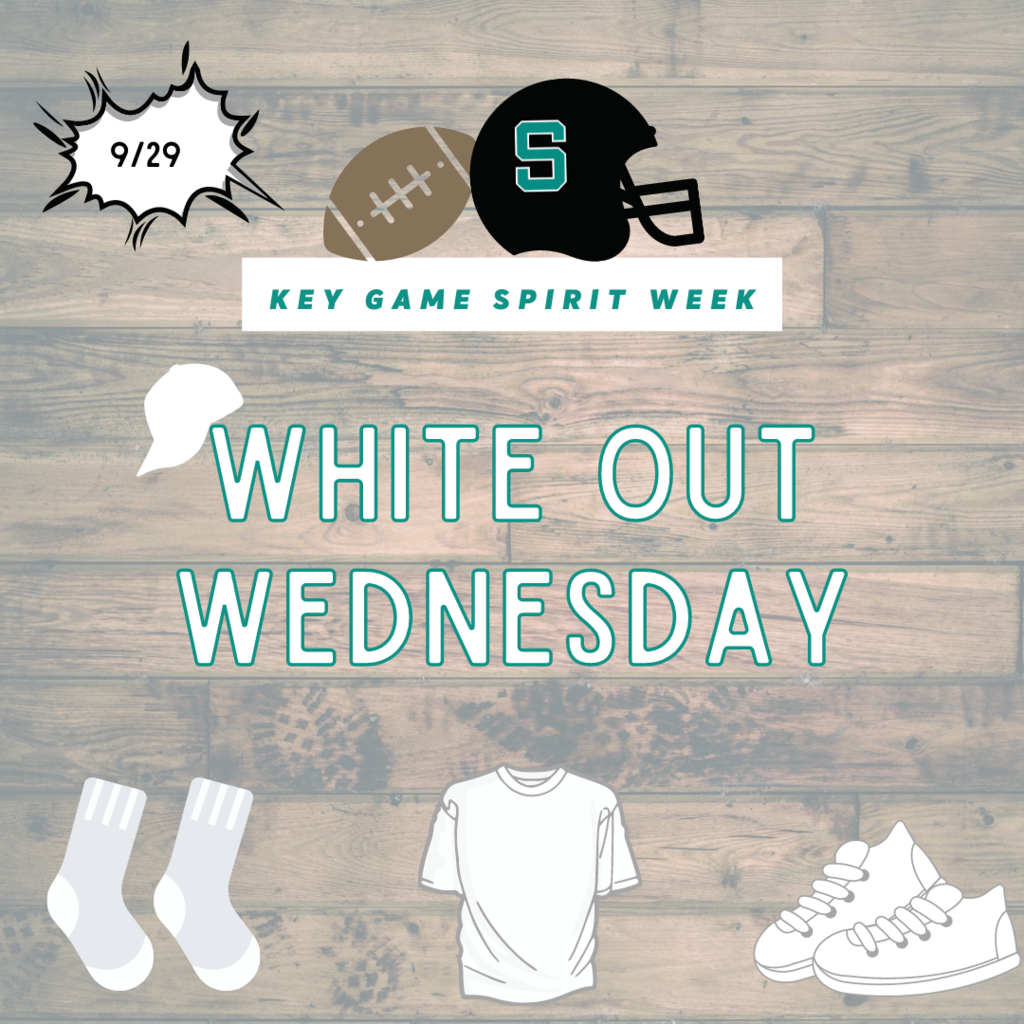 Sultans: Sunset in the Stadium, tomorrow, 9/28 at 6:15 PM. Come watch the sun set over our school with your friends! Grab a blanket, some snacks, and your BFF and join us! You won't want to miss this! Meet on the JV Baseball/Softball Fields. #KeyGame21 #TealTakeover Sultanes: Atardecer en el estadio, mañana 28/9 a las 6:15 p.m. ¡No querrás perderte esto! Reúnase en los campos de béisbol / sóftbol JV.

Tomorrow's Spirit Day is Tacky Tourist Tuesday! Get your socks & flip flops ready, bring out those cameras, and don't forget the hawaiian themed shirt! #TealTakeover #SpiritWeek #KeyGame21 ¡El día del espíritu de mañana es un martes de mal gusto para los turistas! ¡Prepara tus calcetines y chanclas, saca esas cámaras y no te olvides de la camiseta de temática hawaiana!