HUSD will be following CDPH Guidelines which require face masks to be worn by all students and staff when indoors. Outdoors, face masks will be optional. Please be sure to have your student come prepared with a face mask each and every day. HUSD seguirá las pautas de CDPH que requieren que todos los estudiantes y el personal usen máscaras cuando estén adentro. En el exterior, las mascarillas serán opcionales. Por favor asegúrese de que su estudiante venga preparado con una mascarilla todos los días.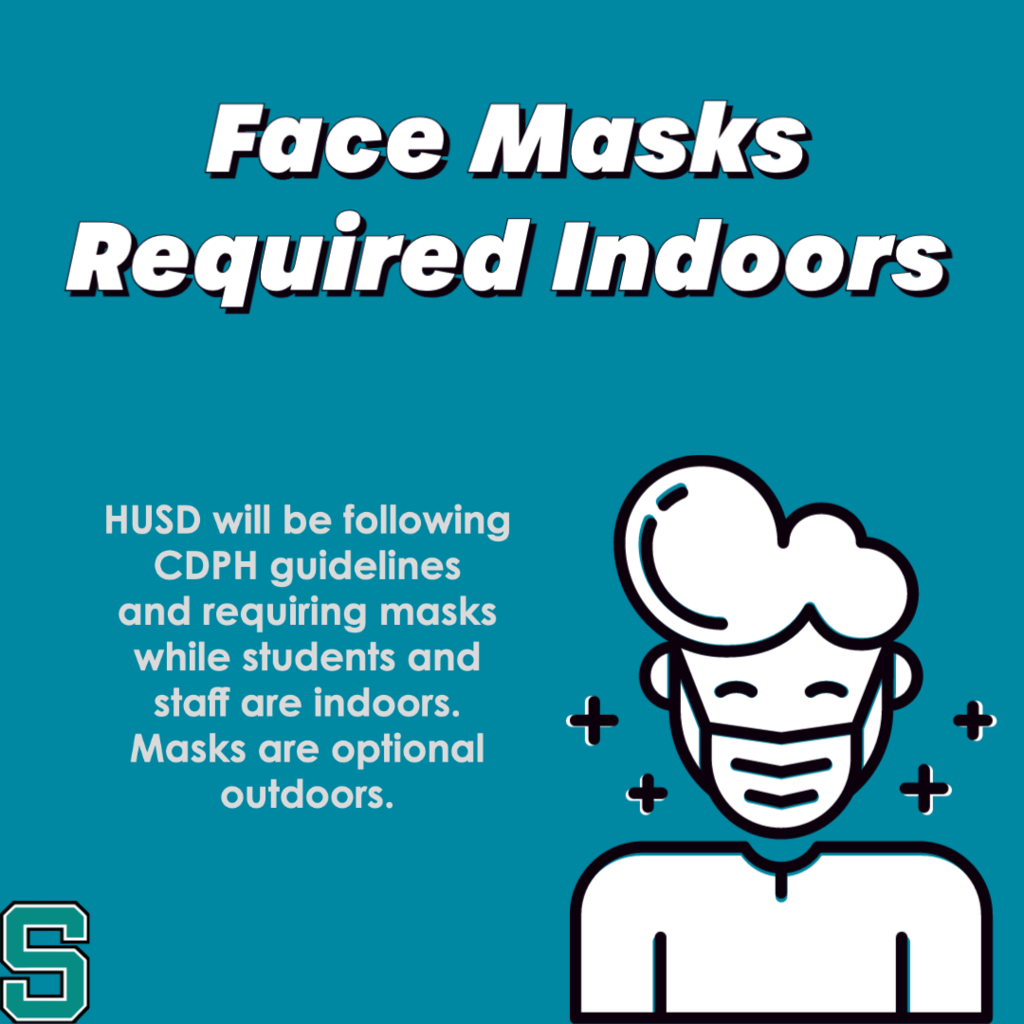 Open House today

Open House today and tomorrow

Here are the updated Bus Schedules for the 21/22 school year! ¡Aquí están los horarios de autobuses actualizados para el año escolar 21/22!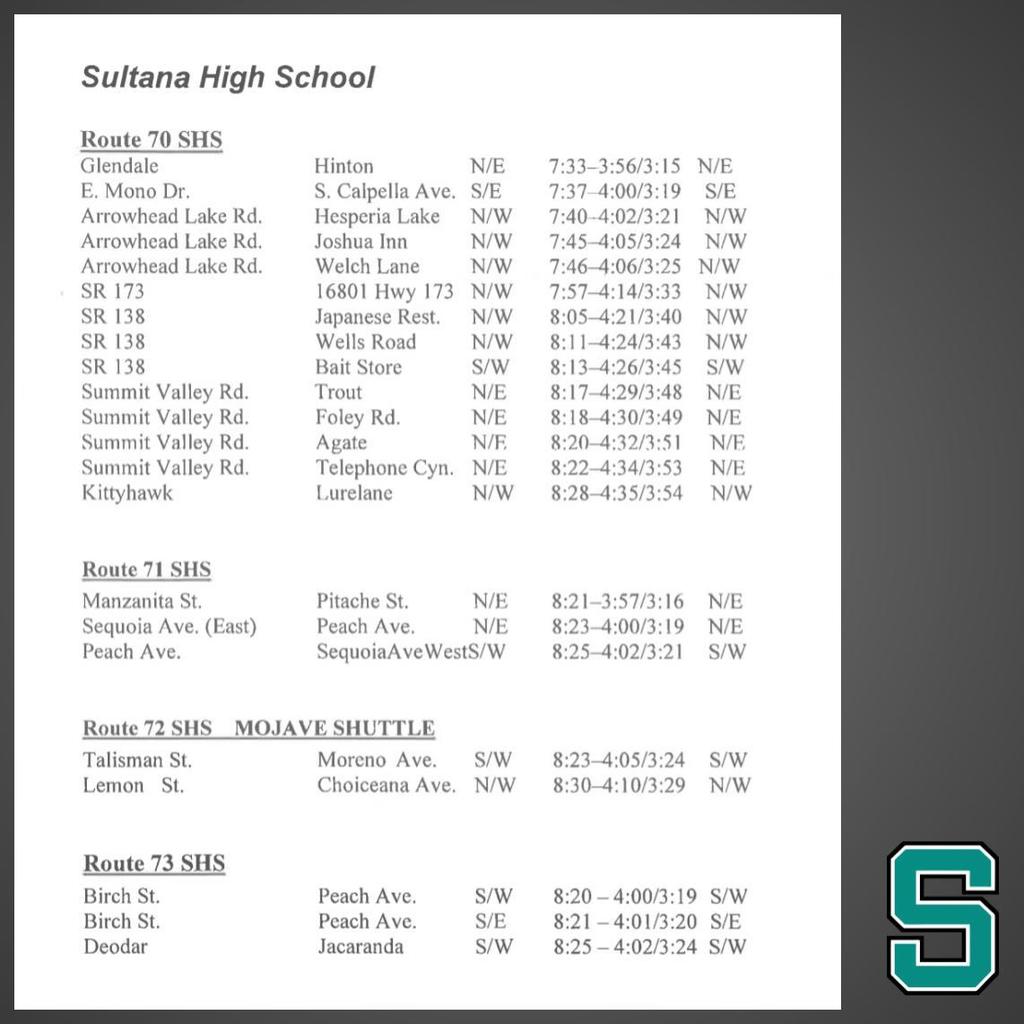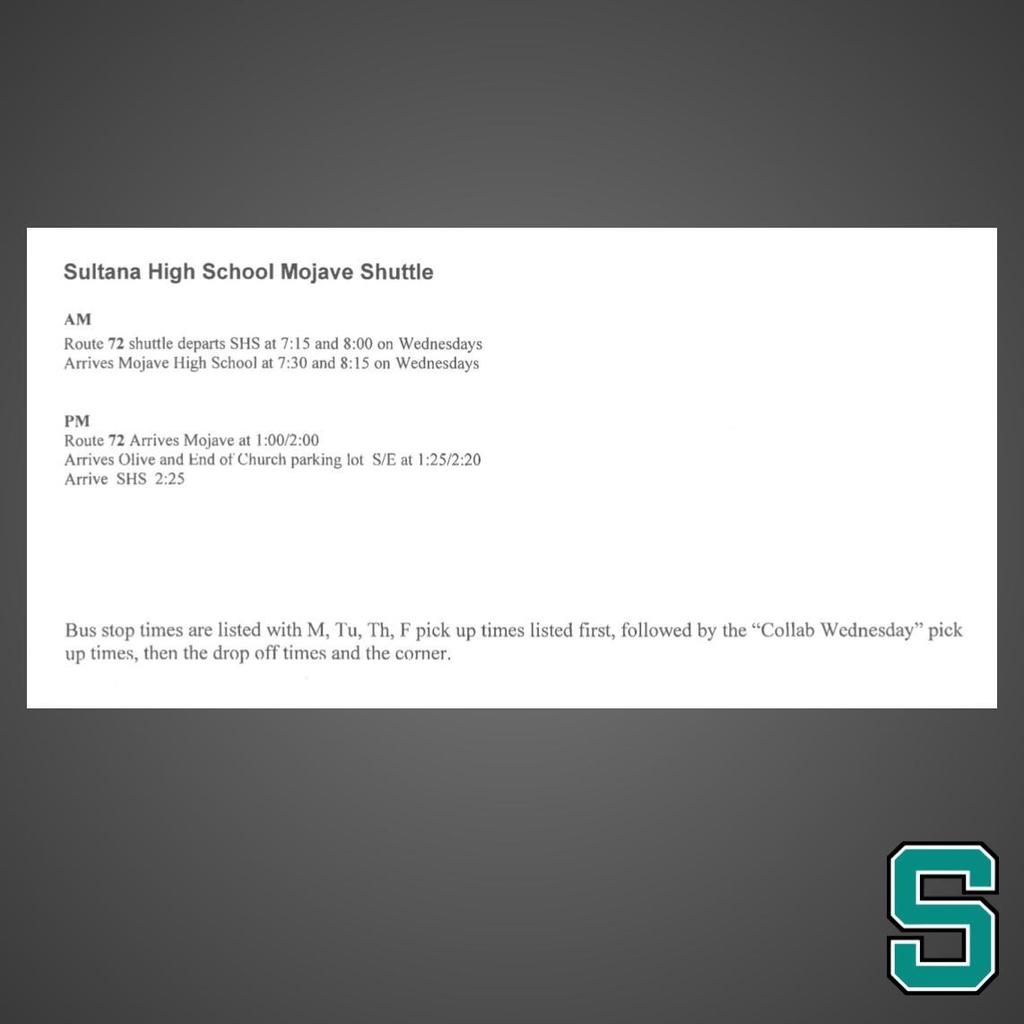 Welcome back! Check out our new start and end times. School starts every day at 8:45 and ends at 3:40 (except on Wednesdays, which end at 2:59). ¡Bienvenido de nuevo! Consulte nuestras nuevas horas de inicio y finalización. La escuela comienza todos los días a las 8:45 y termina a las 3:40 (excepto los miércoles, que terminan a las 2:59).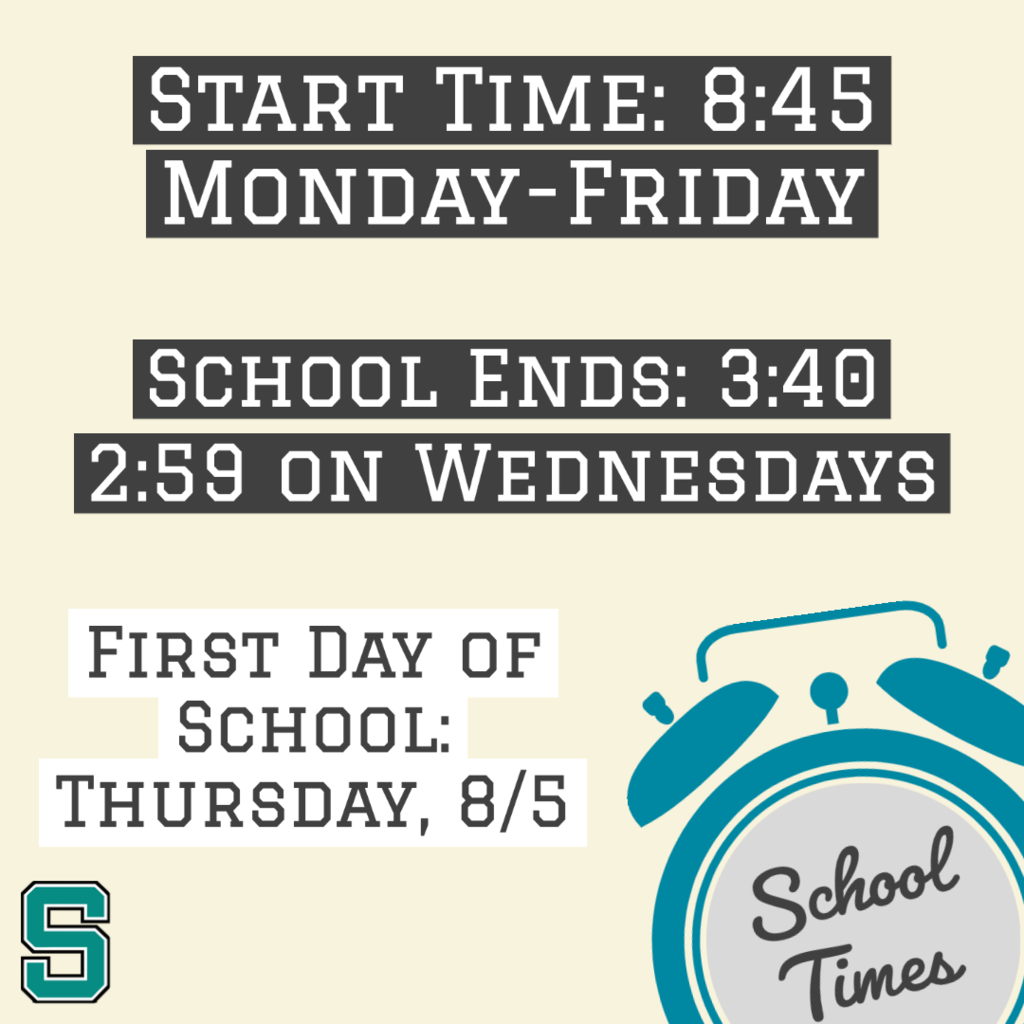 Yearbooks are here! They will be available for pick-up in the MPR on Monday, July 26th from 8-1. If you are still interested in purchasing, they will be on sale for $90, cash only. ¡Ya están aquí los anuarios! Estarán disponibles para recogerlos en el MPR el lunes 26 de julio de 8 a 1. Si todavía está interesado en comprar, estarán a la venta por $ 90, solo en efectivo.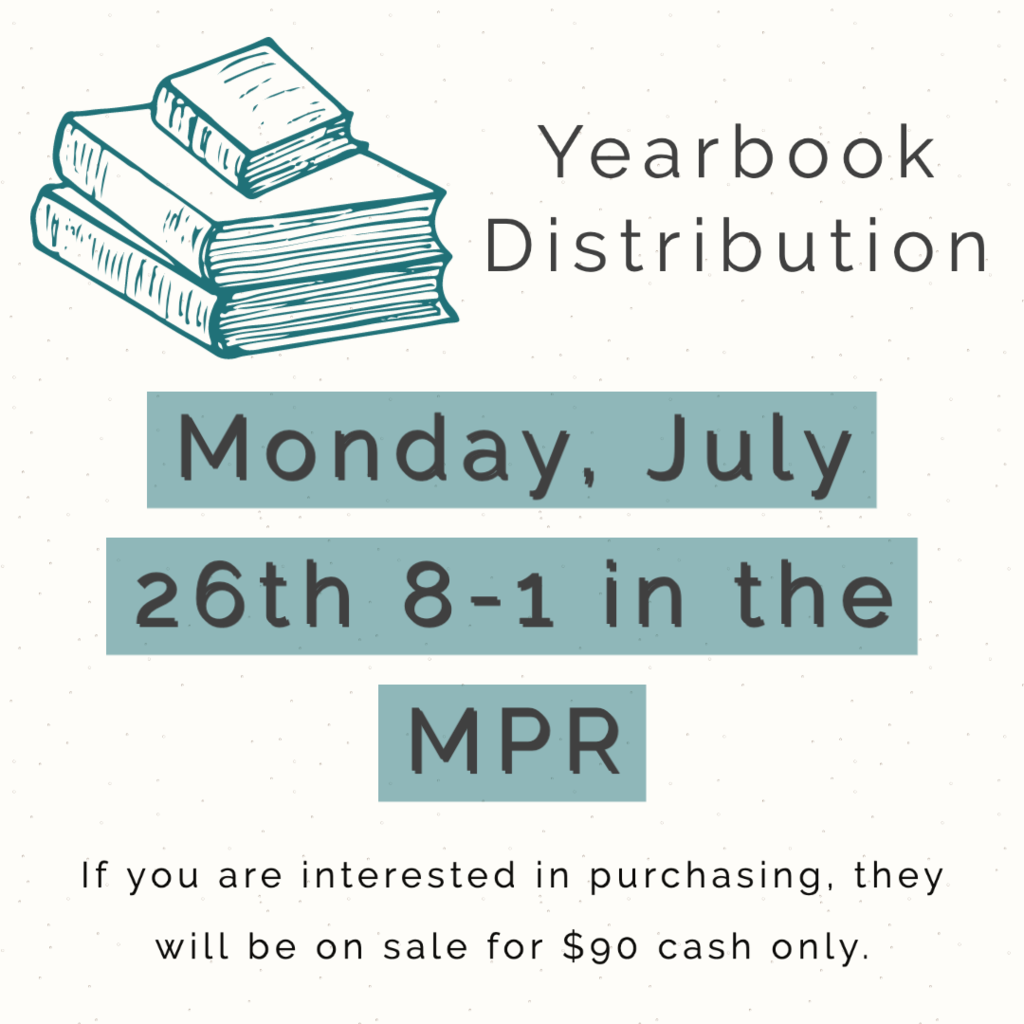 The 21/22 school year starts Thursday, August 5th. Hope everyone had a great summer! #tooshort #backtoschool #IMPACTtheFutureHUSD

Start of school

Welcome back families! Our Freshmen Open House is Wednesday 7/28 from 9-1. During this time, students & parents can come on-campus to get schedules, exchange Chromebooks, and tour the campus. This is an open event, so you can visit during the hours listed. 10th-12th graders, your open house is on Thursday 7/29 from 9-1. Bring your old textbooks and Chromebooks to swap out. If you are not able to make either of these days/times, students will be able to complete the process during the first few days of school. ¡Bienvenidos familias! Nuestra jornada de puertas abiertas para estudiantes de primer año es el miércoles 28 de julio de 9-1. Durante este tiempo, los estudiantes y los padres pueden venir al campus para obtener horarios, intercambiar Chromebooks y recorrer el campus. Este es un evento abierto, por lo que puede visitarlo durante los horarios indicados. Estudiantes del 10º al 12º grado, su jornada de puertas abiertas es el jueves 29 de julio de 9-1. Traiga sus viejos libros de texto y Chromebooks para cambiar. Si no puede asistir a ninguno de estos días / horarios, los estudiantes podrán completar el proceso durante los primeros días de clases.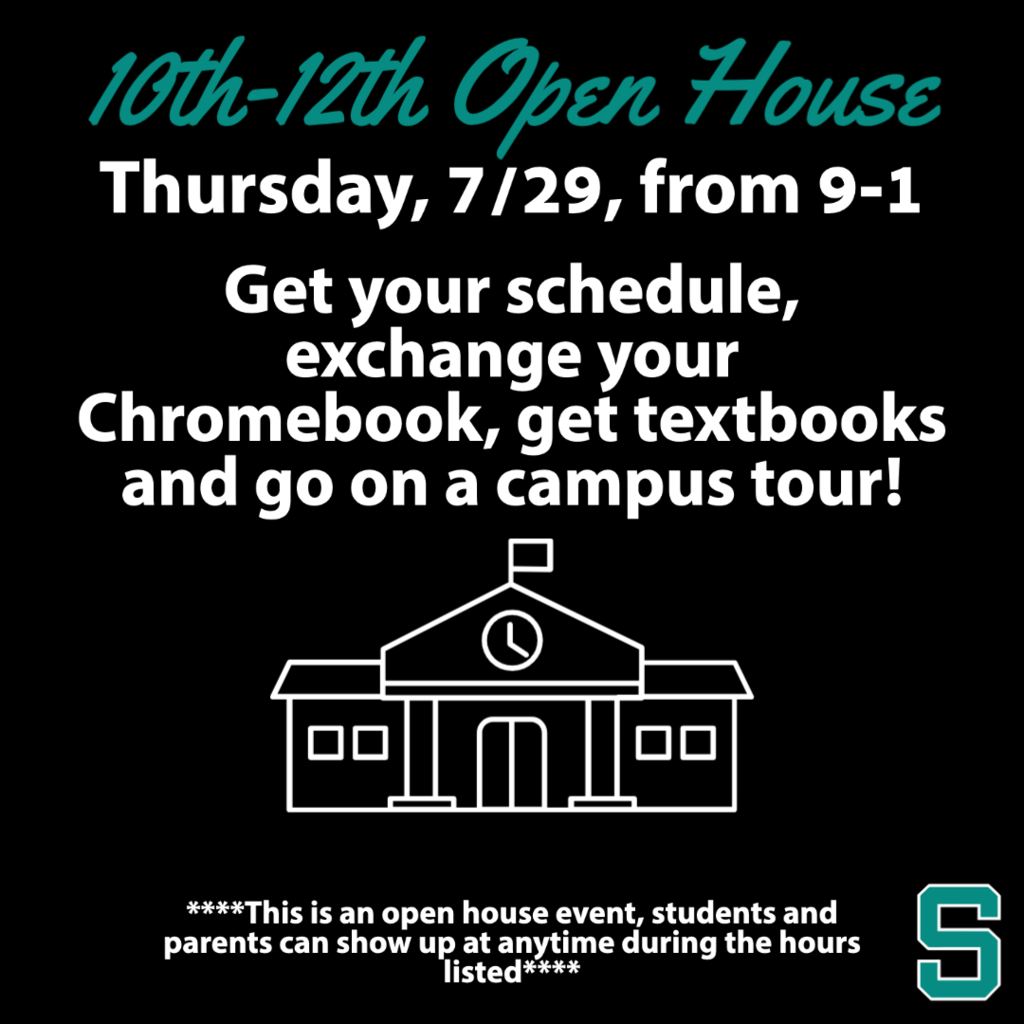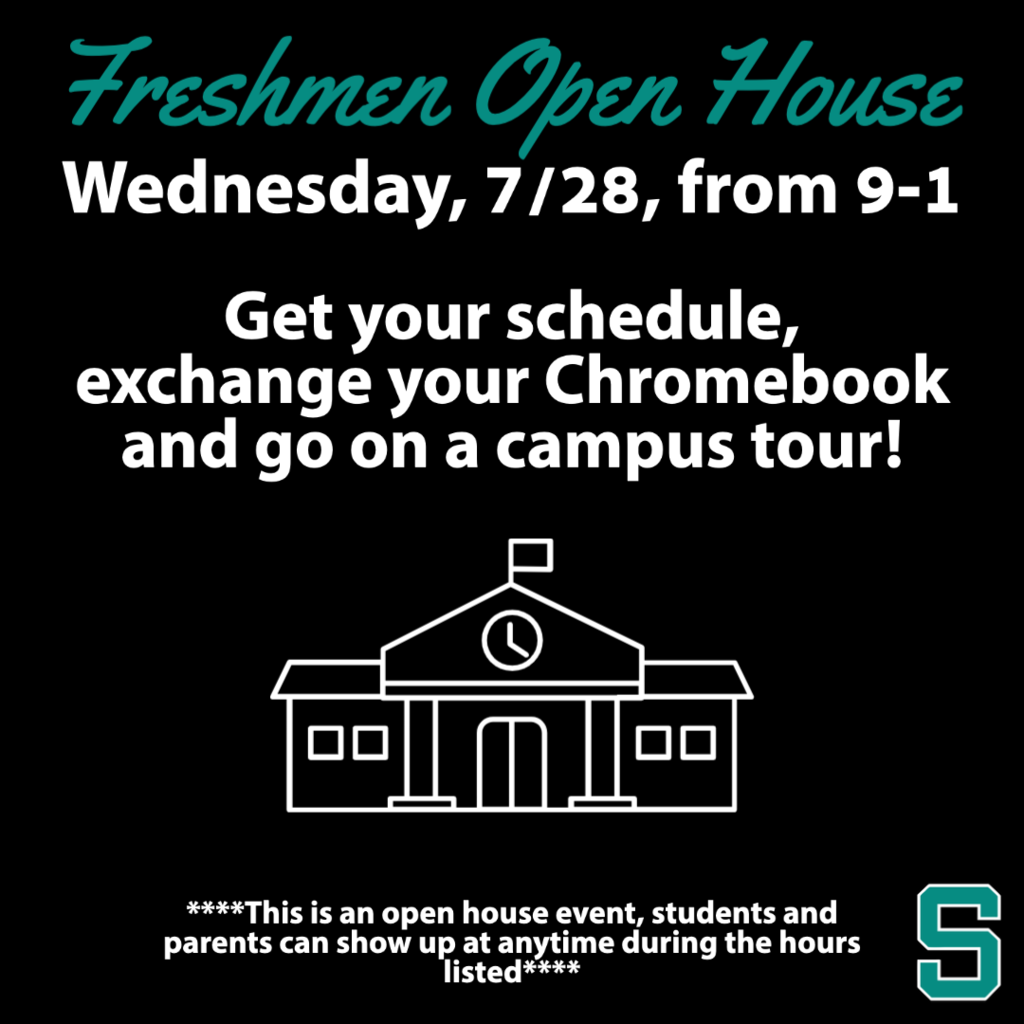 Check out this great opportunity for some school supplies! ¡Vea esta gran oportunidad para obtener algunos útiles escolares!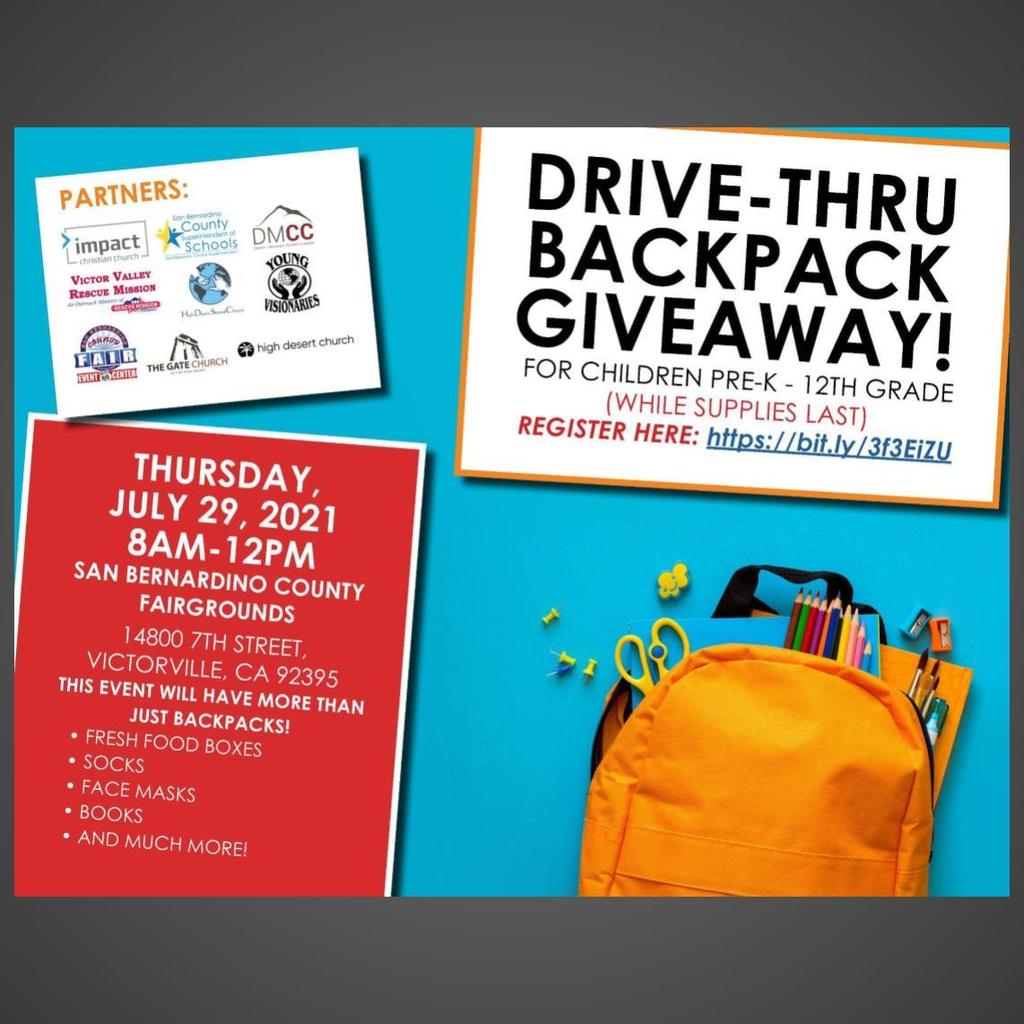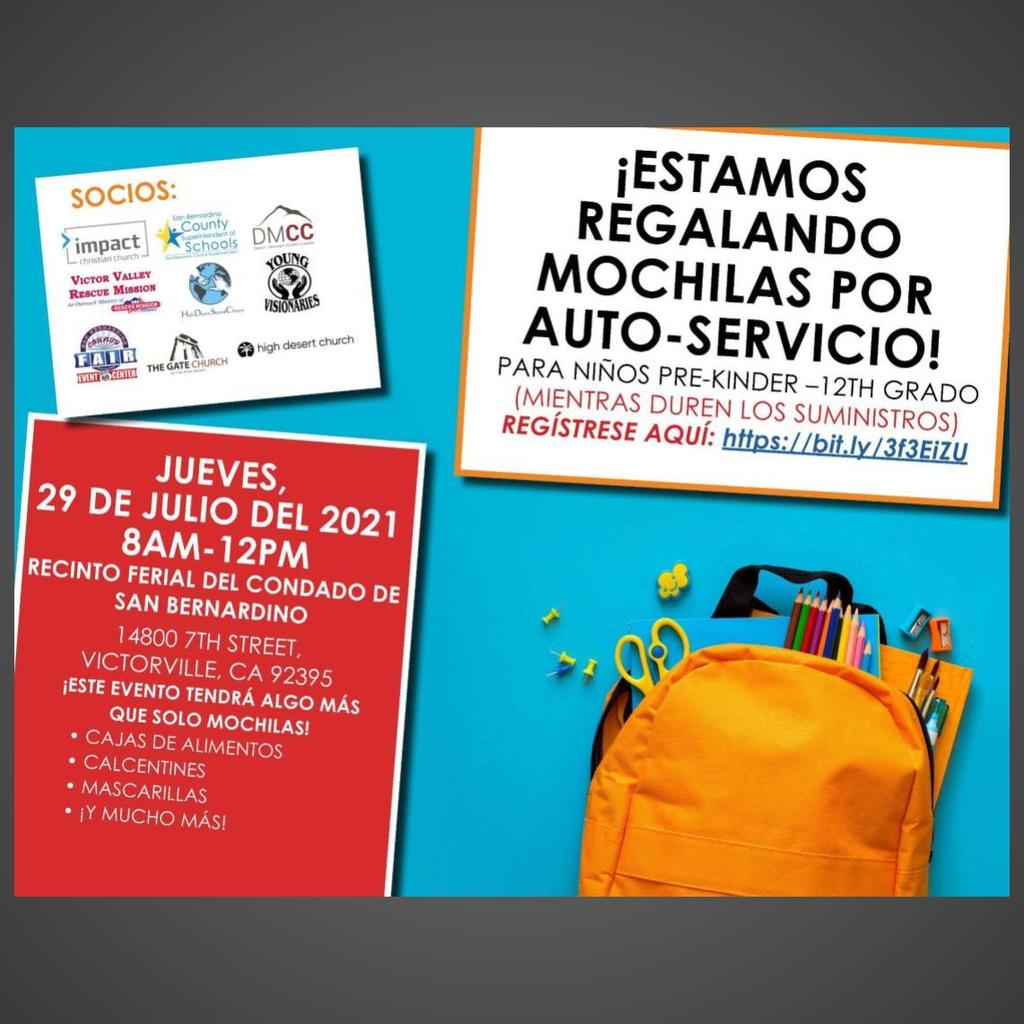 Are you interested in running? Come out and see what cross country is all about! Practices are Monday-Thursday from 3:30-4:45 in the stadium. You must have an athletic physical on file and go through the Athletic Clearance Process. Visit bit.ly/SultanPhysicals. Contact Coach Alicia at
alicia.llerenas@hesperiausd.org
.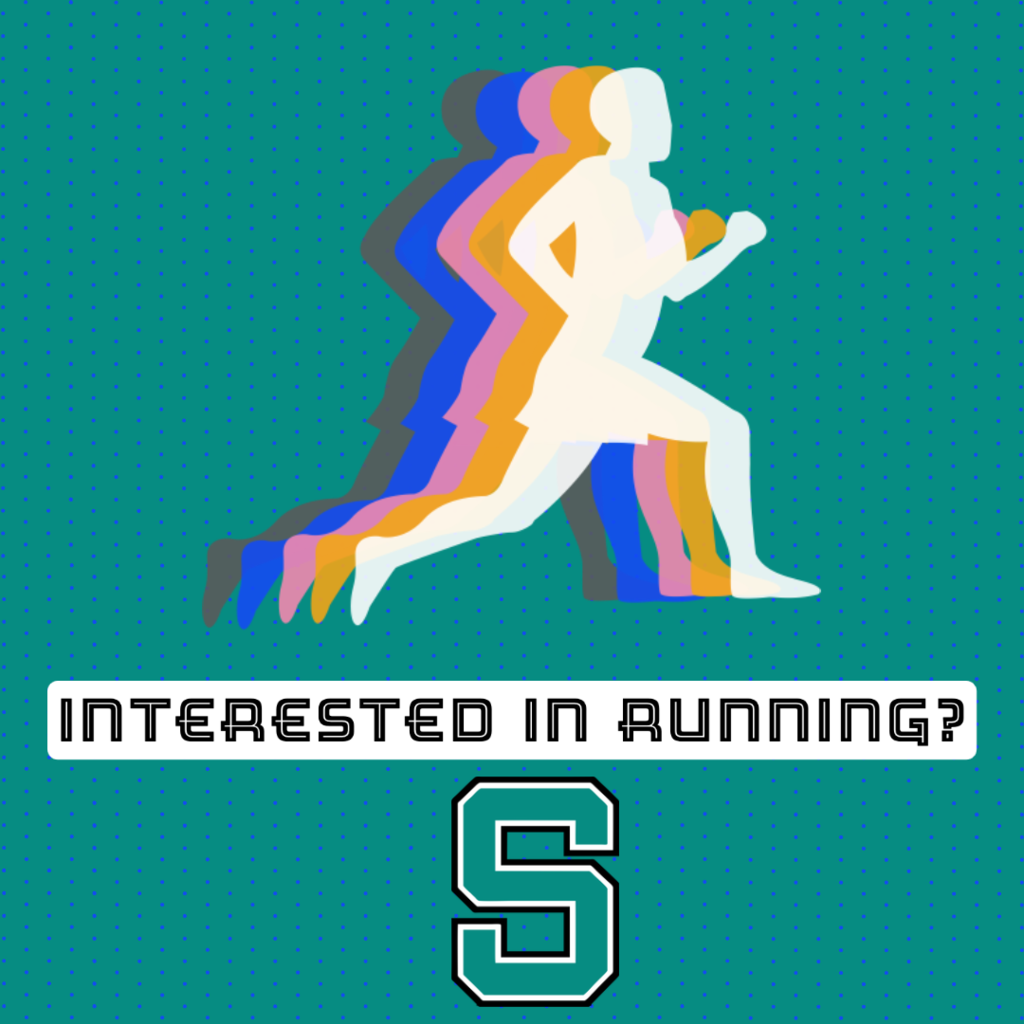 Attention Class of 2022: Senior Portrait appointments are now available! Visit SchoolHousePhoto.com to book your appointment. Atención Clase de 2022: ¡Las citas para retratos de personas mayores ya están disponibles! Visite SchoolHousePhoto.com para reservar su cita.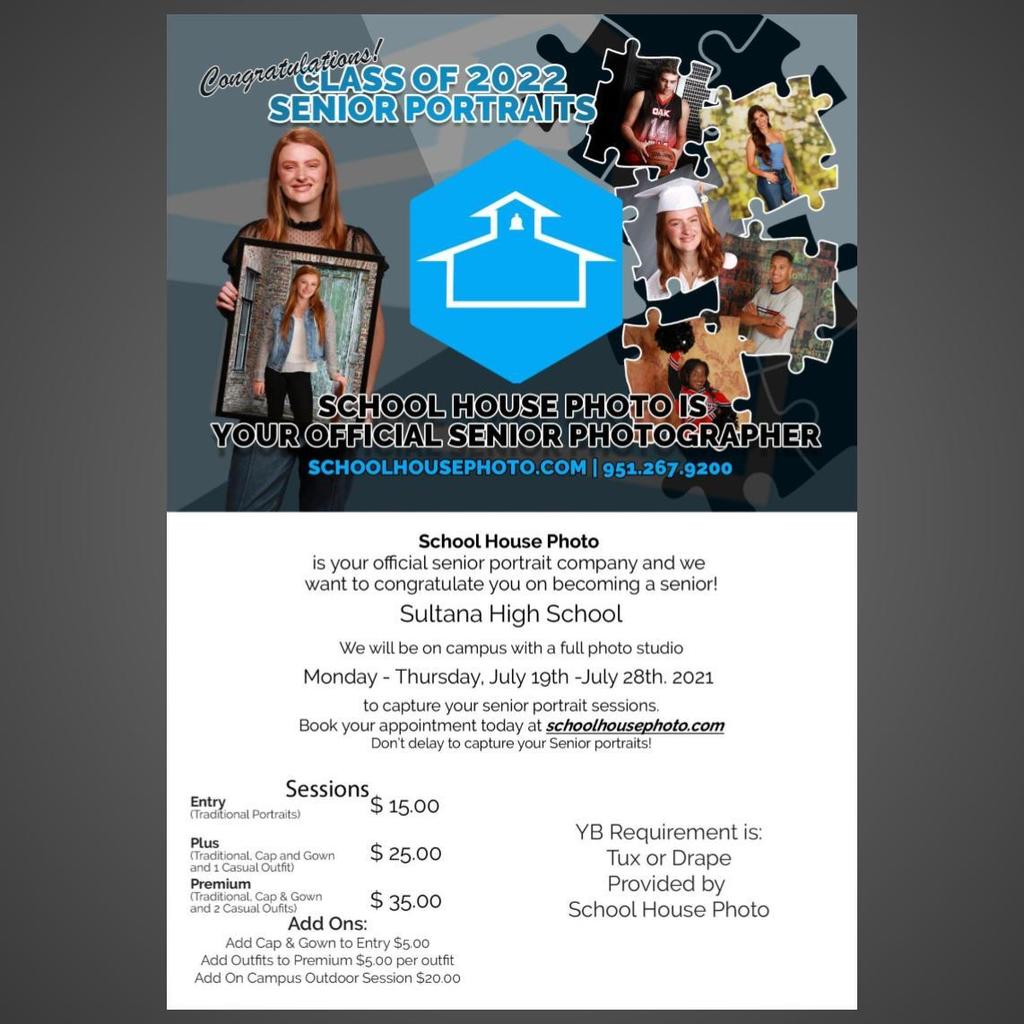 Start of school

Start of school

Happy July! Our bell schedules for next school year have been updated to align with new requirements from the state. Please be aware of the later start time. They can be viewed on our website or by visiting bit.ly/shsbellschedule Our first day of school is Thursday, August 5th. It is the intention of HUSD to return to on-campus instruction full time when we return in August. As CDPH guidelines update, we will inform you of our policies and procedures for the next year. ¡Feliz julio! Nuestros horarios de timbre para el próximo año escolar se han actualizado para alinearse con los nuevos requisitos del estado. Tenga en cuenta la hora de inicio posterior. Se pueden ver en nuestro sitio web o visitando bit.ly/shsbellschedule. Nuestro primer día de clases es el jueves 5 de agosto. Es la intención de HUSD volver a la instrucción en el campus a tiempo completo cuando regresemos en agosto. A medida que se actualicen las pautas del CDPH, le informaremos sobre nuestras políticas y procedimientos para el próximo año.

Class of 2022: Earn up to $40,000 in @CollegeBoard #OpportunityScholarships while planning for college. You're already doing the work, now get rewarded.
http://www.cb.org/opportunity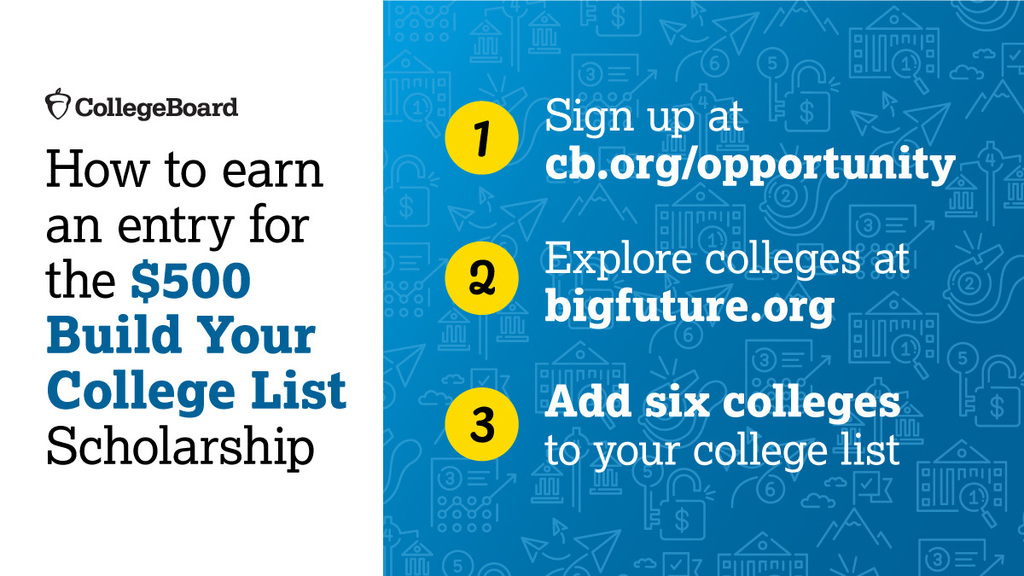 Just like that, with an 8-4 win over the Oxnard Yellowjackets, our CIF Division II State Champions! Congratulations to Coach Galindo, our coaching staff, and your Lady Sultans on a once-in-a-lifetime win! The team has a donation page if you would like to help them purchase their CIF Division and State Championship rings, visit it at bit.ly/shscifrings Thank you for your support! Así, con una victoria de 8-4 sobre los Yellowjackets de Oxnard, ¡nuestros campeones estatales de la División II de CIF! ¡Felicitaciones al entrenador Galindo, a nuestro cuerpo técnico y a sus Lady Sultans por una victoria única en la vida! El equipo tiene una página de donaciones. Si desea ayudarlos a comprar sus anillos de la División CIF y del Campeonato Estatal, visítela en bit.ly/shscifrings ¡Gracias por su apoyo!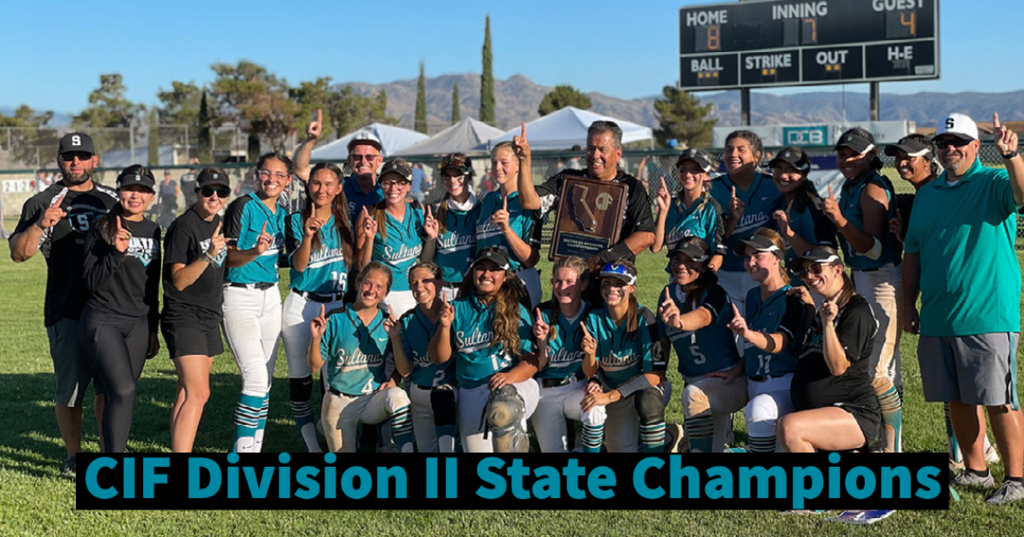 Watch the championship game live on the NFHS network, today, 6/26 at 4:00 PM. Access the stream by visiting bit.ly/ladysultansfinals. Vea el juego del campeonato en vivo en la red de NFHS, hoy, 6/26 a las 4:00 PM. Acceda a la transmisión visitando bit.ly/ladysultansfinals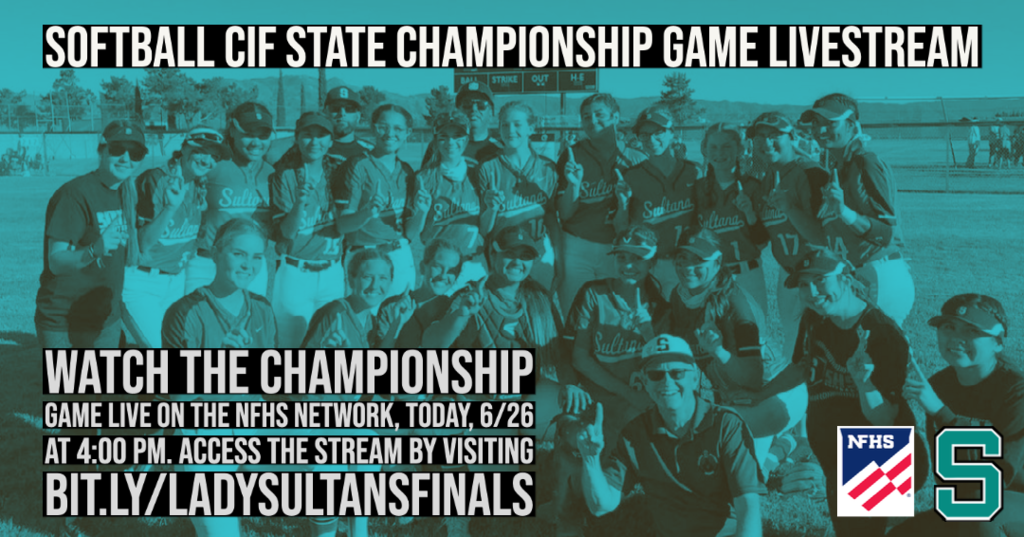 Our CIF Champion Softball team is playing in the state championship finals! Saturday, 6/26 at 4:00 PM at Sultana High School. Tickets for sale at bit.ly/cifshsfinals, this is a fully ticketed event. ¡Nuestro equipo Campeón de Softbol CIF está jugando en las finales del campeonato estatal! Sábado, 6/26 a las 4:00 PM en Sultana High School. Boletos a la venta en bit.ly/cifshsfinals, este es un evento con boleto completo.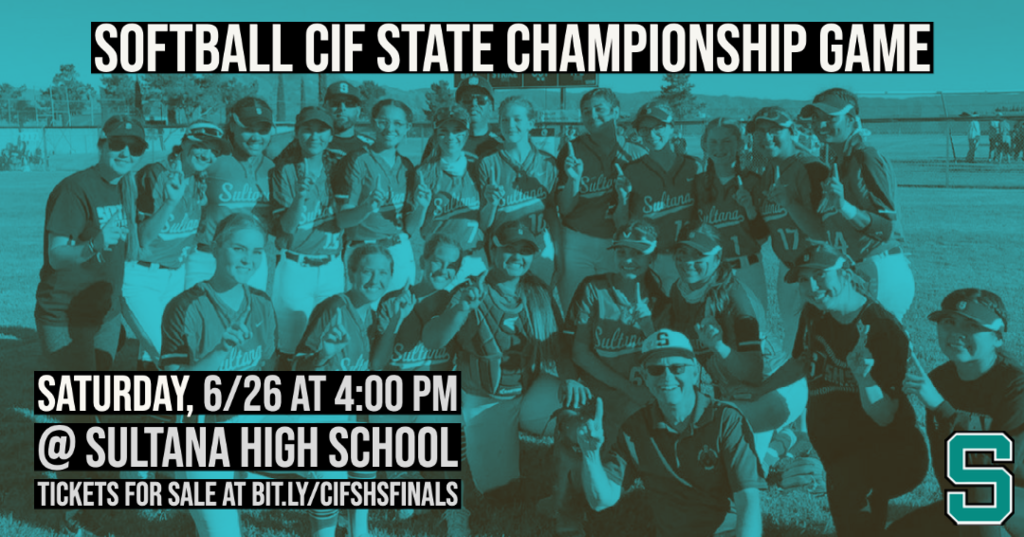 Our CIF Champion Softball team is playing in semi-finals for a state championship! This Thursday, 6/24 at 4:00 PM at Sultana High School. Tickets for sale at bit.ly/shscifsemi, this is a fully ticketed event. ¡Nuestro equipo Campeón de Softbol CIF está jugando en semifinales por un campeonato estatal! Este jueves 24/6 a las 4:00 p.m. en Sultana High School. Boletos a la venta en bit.ly/shscifsemi, este es un evento con boleto completo.