Are you interested in learning an exciting trade while in school that can lead to an amazing career opportunity right after graduation? If the answer is yes, then connect with your school counselor to find out more information about the Registered Dental Assisting Program. For more info:
https://5il.co/1qew9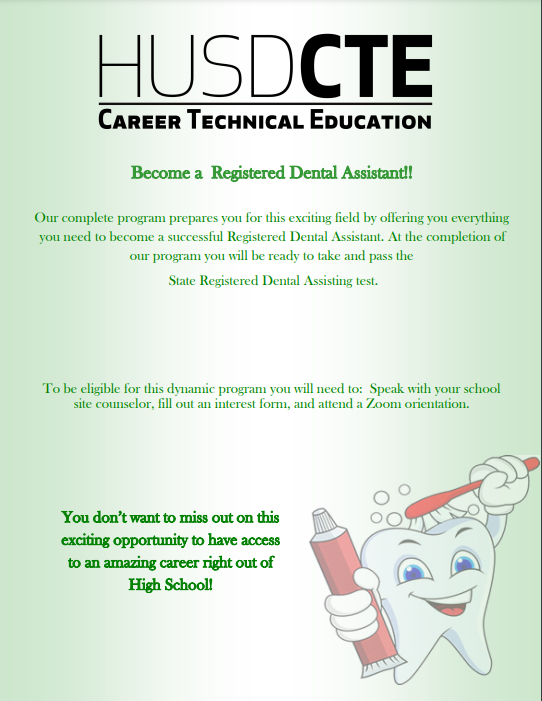 Attention Freshmen and their parents- If your student is interested in the Early College Academy Cohort for the Class of 2026, be sure to mark your calendar for our information meeting. We will discuss the ECA and Dual Enrollment programs, benefits, demands, and how to apply for the ECA cohort. Classes will begin in August 2023! March 21st @ 6PM in CCC (B226) Hope to see you there!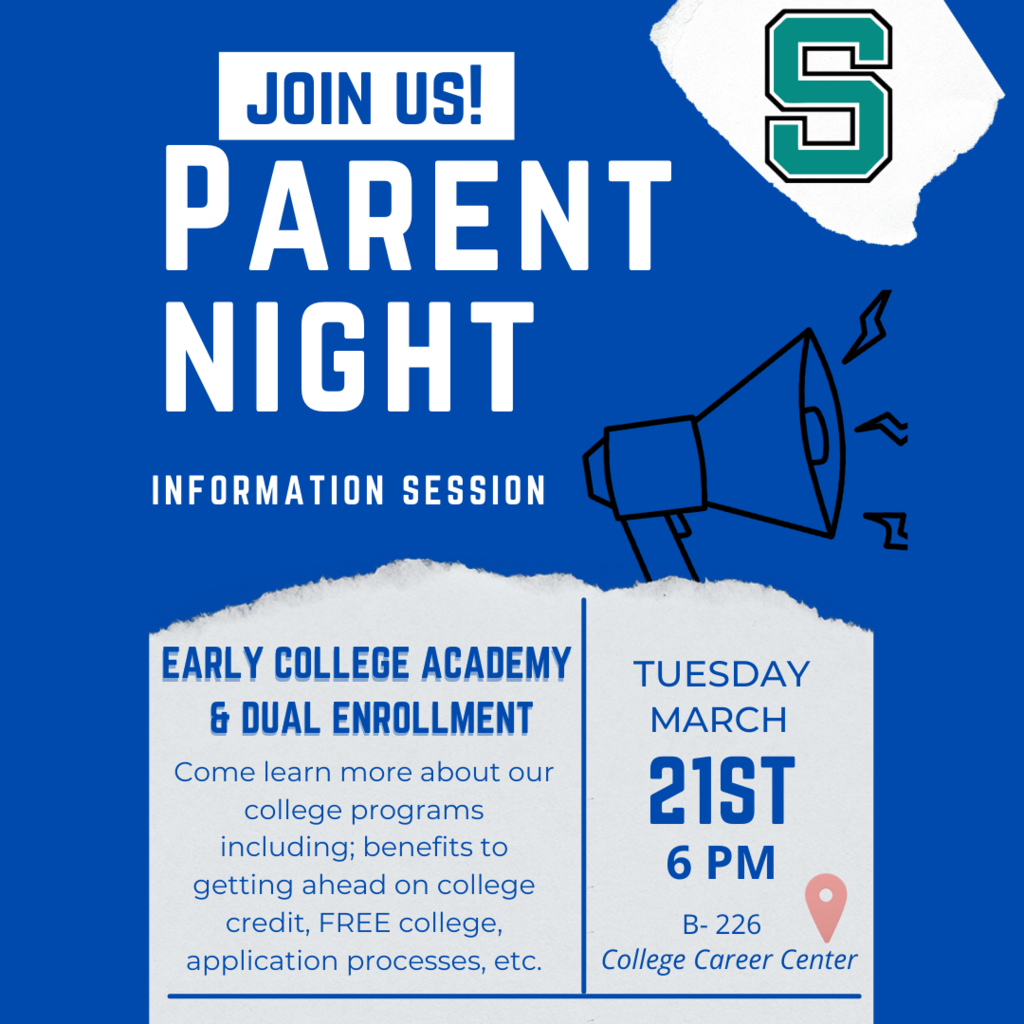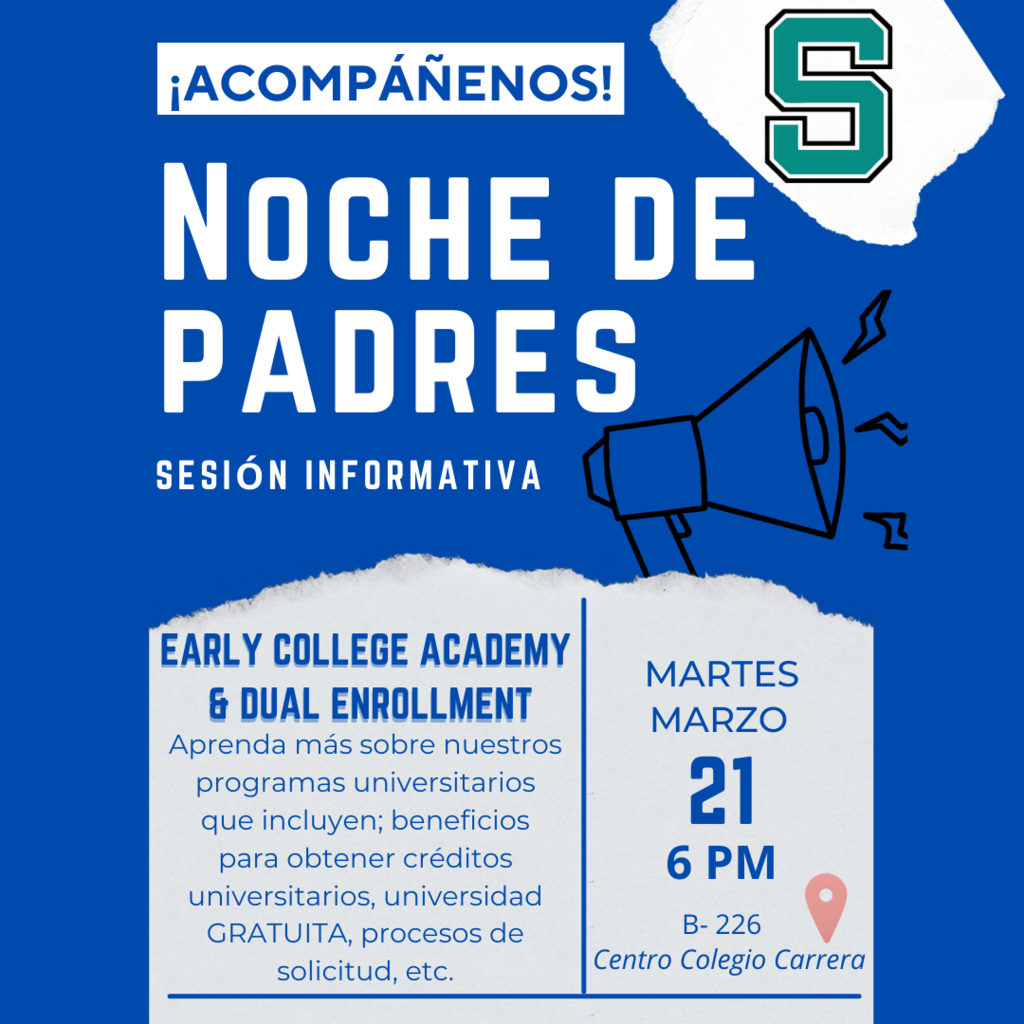 Do you know what should be "Part of Your World?" The Little Mermaid play at Sultana next week!! Get your tickets now to save some money and go enjoy the show!! ¿Sabes lo que debería ser "Parte de tu mundo"? La Sirenita toca en Sultana la próxima semana!! ¡Consigue tus entradas ahora para ahorrar algo de dinero y ve a disfrutar del espectáculo!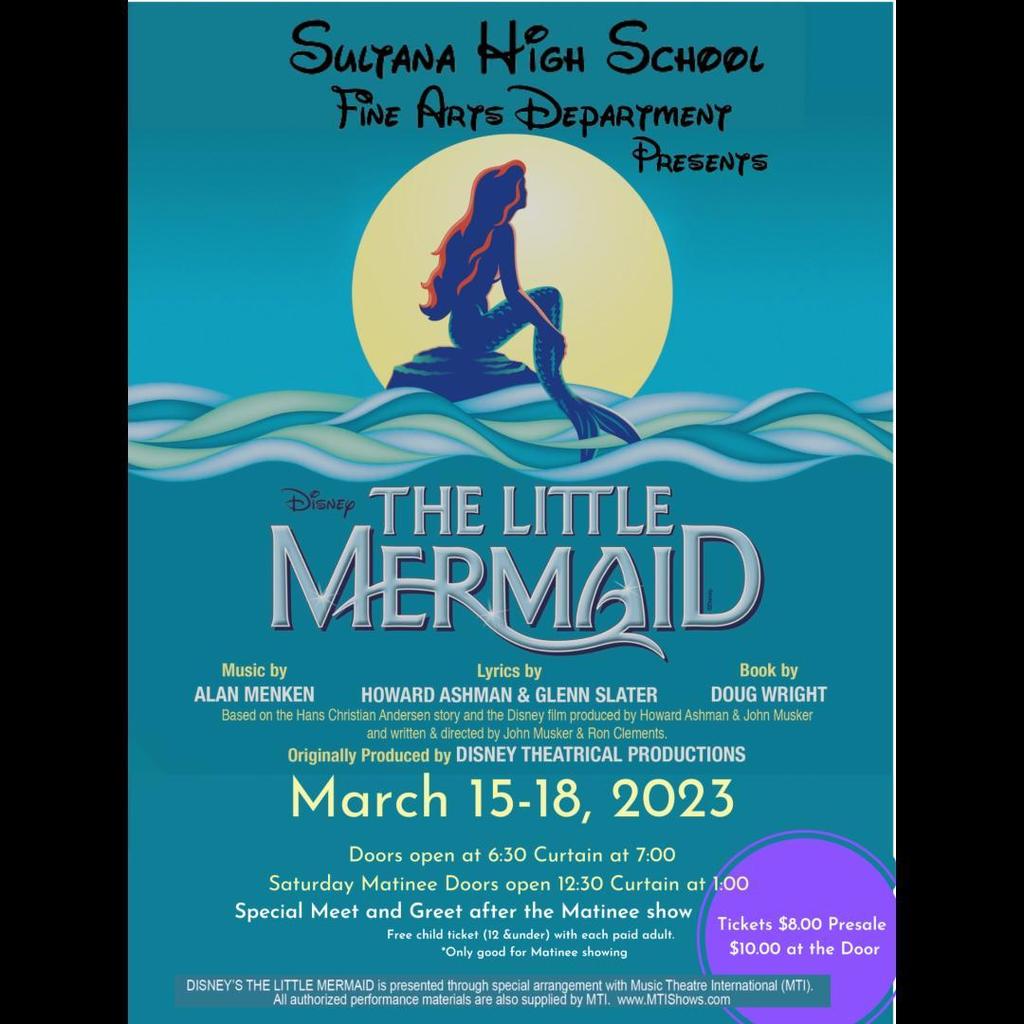 Mr. Chapman's construction students from Sultana High School will be bringing six teams of four and Mr. Atkins construction students from Hesperia High School will be bringing three teams of four to compete in the 6th Annual Construction Competition at Victor Valley College. The competition will take place on Tuesday, March 7th from 8:00am - 3:30pm. Eight different schools from all over the High Desert with numerous teams per school will compete by building a dog house to specific specifications under a time limit to see who will be the number one school, team, and individual builder. To view the live stream of the event go here:
https://mdcareerpathways.com/livestream

COME JOIN US WITH HESPERIA UNIFIED SCHOOL DISTRICT AS WE INTRODUCE YOU TO OUR AMAZING LOCAL TALENT AND SHOWCASE WHAT OUR YOUNG ADULTS HAVE TO OFFER IN THE FIELDS OF IT, CYBERSECURITY, AND DIGITAL MEDIA & DESIGN. FOR MORE INFO SEE OUR FLYER:
https://5il.co/1q8bc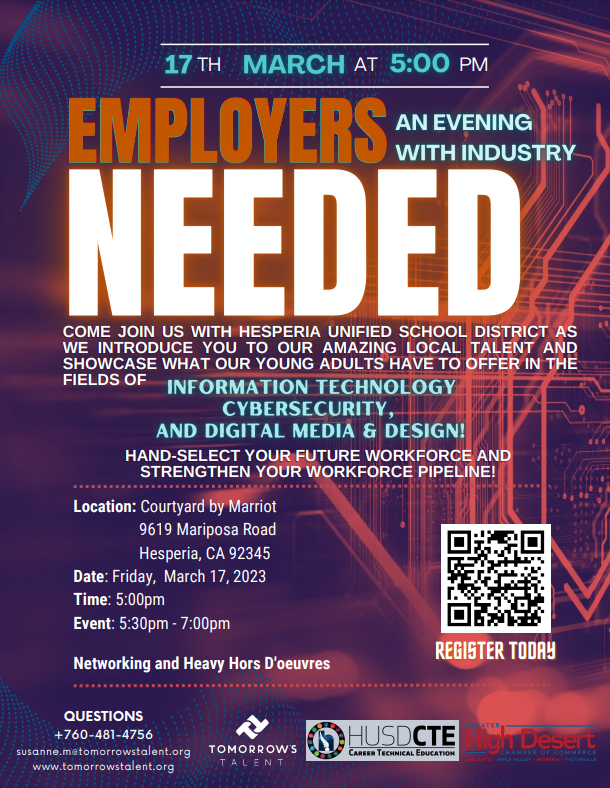 We're hiring! Stop by and check out our job/teacher fair on March 7th and 9th from 4PM-7PM.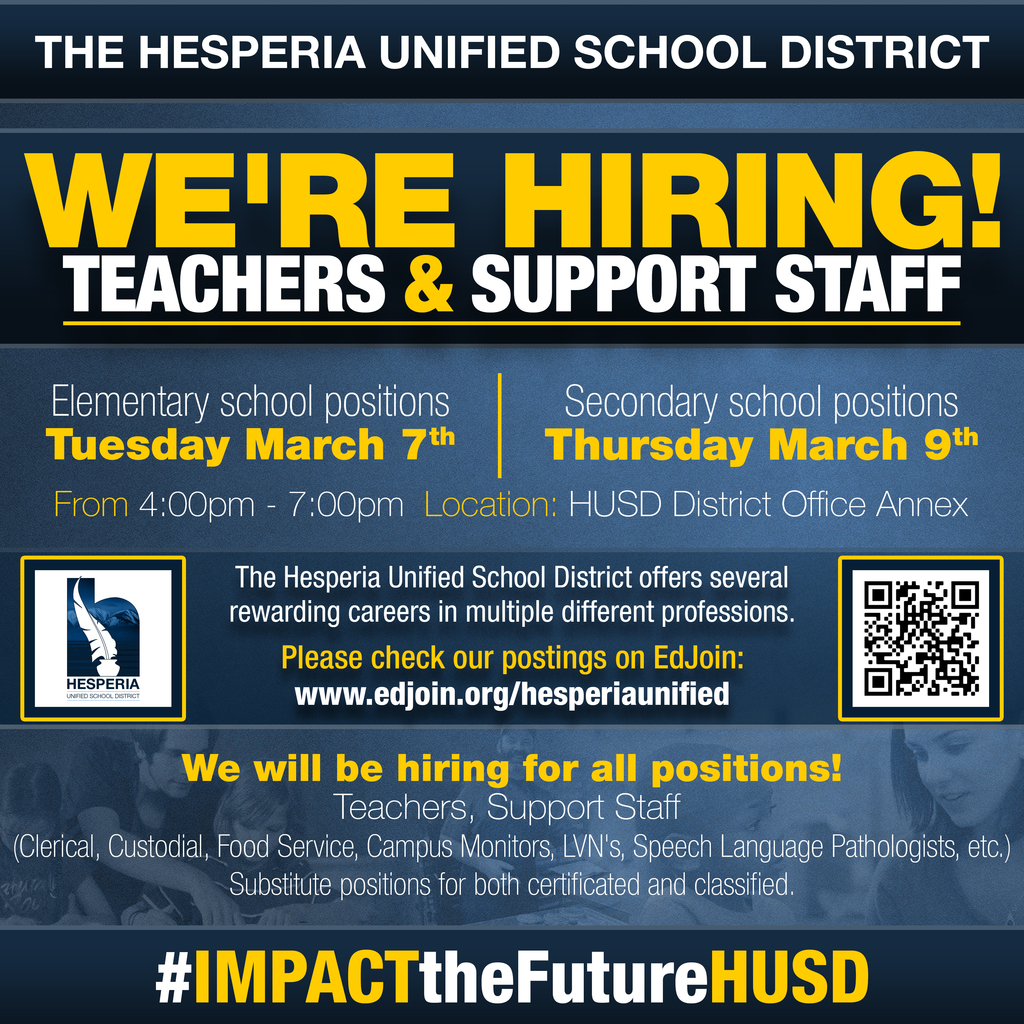 We are aware of the snow in Hesperia and the surrounding areas. Students are safely in class, all schools are currently open and will continue under their normal bell schedules; however, we are working to help keep students indoors as much as possible. The weather service predictions are that the snow will clear at midday. We will continue to monitor the situation and road conditions and respond accordingly. If any changes are made we will communicate those changes to the community. In the absence of any further announcements, schools will remain open and dismiss at their normal times. We ask parents to plan for extra time when picking students up and to be as patient as possible as we all deal with the winter weather.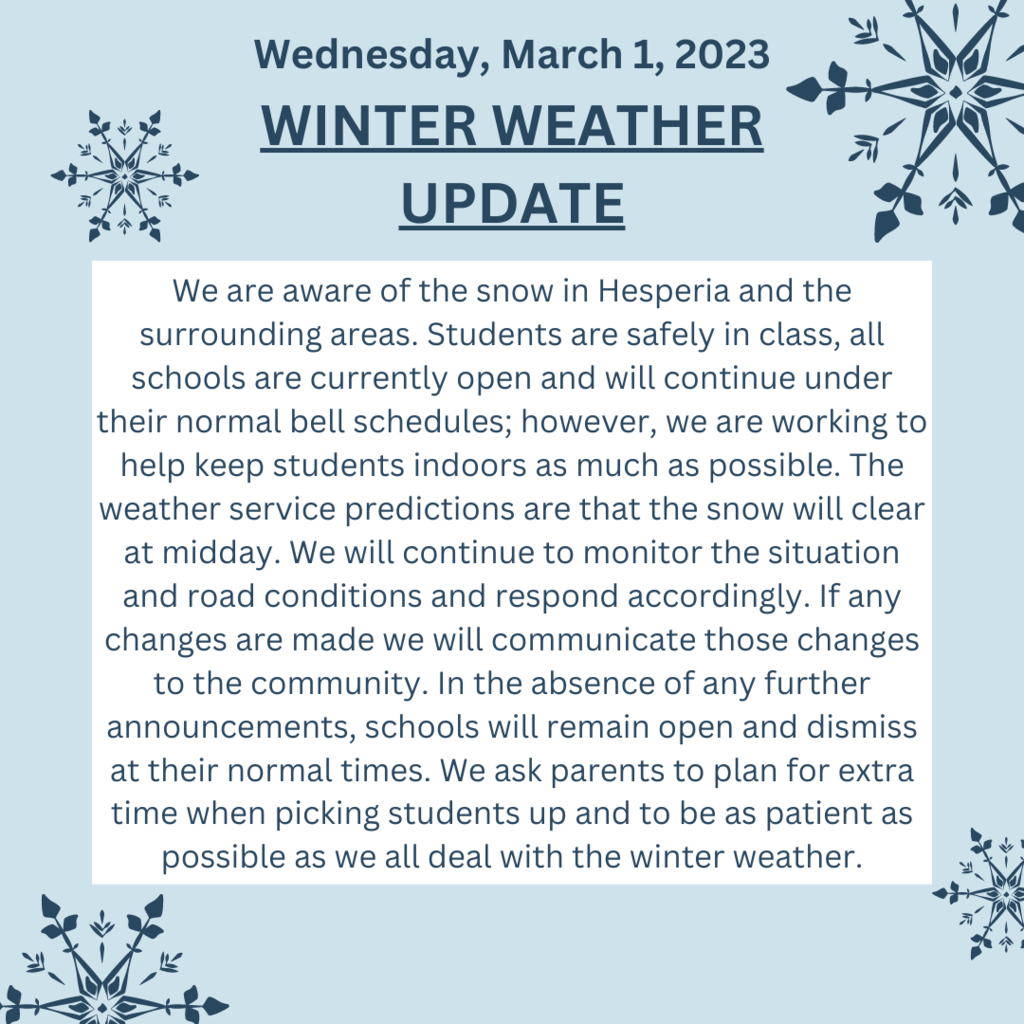 SENIORS! It's about that time...graduation is right around the corner. Don't miss out on all of the incredible events that we have planned for you. #classof2023 #sultanaseniors23 SENIORS! Ya es hora... la graduación está a la vuelta de la esquina. No te pierdas todos los increíbles eventos que tenemos planeados para ti.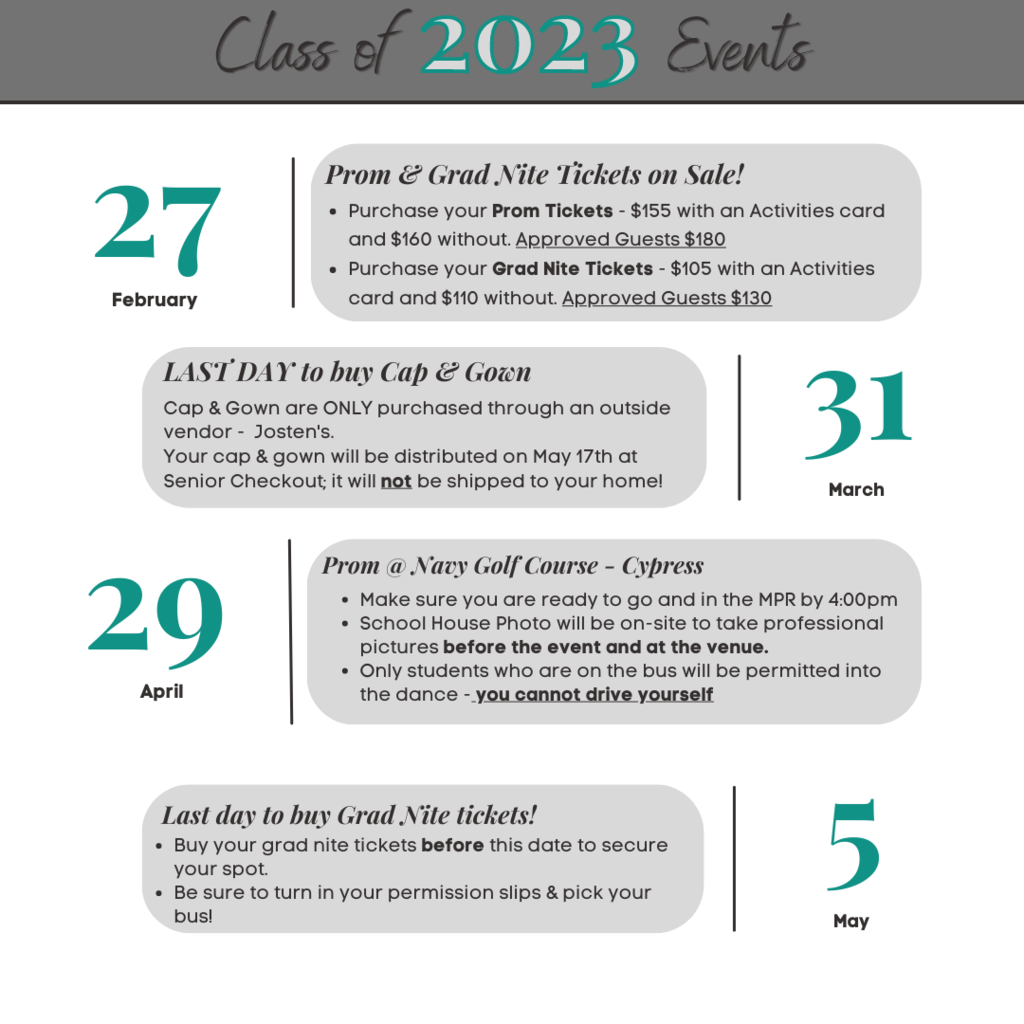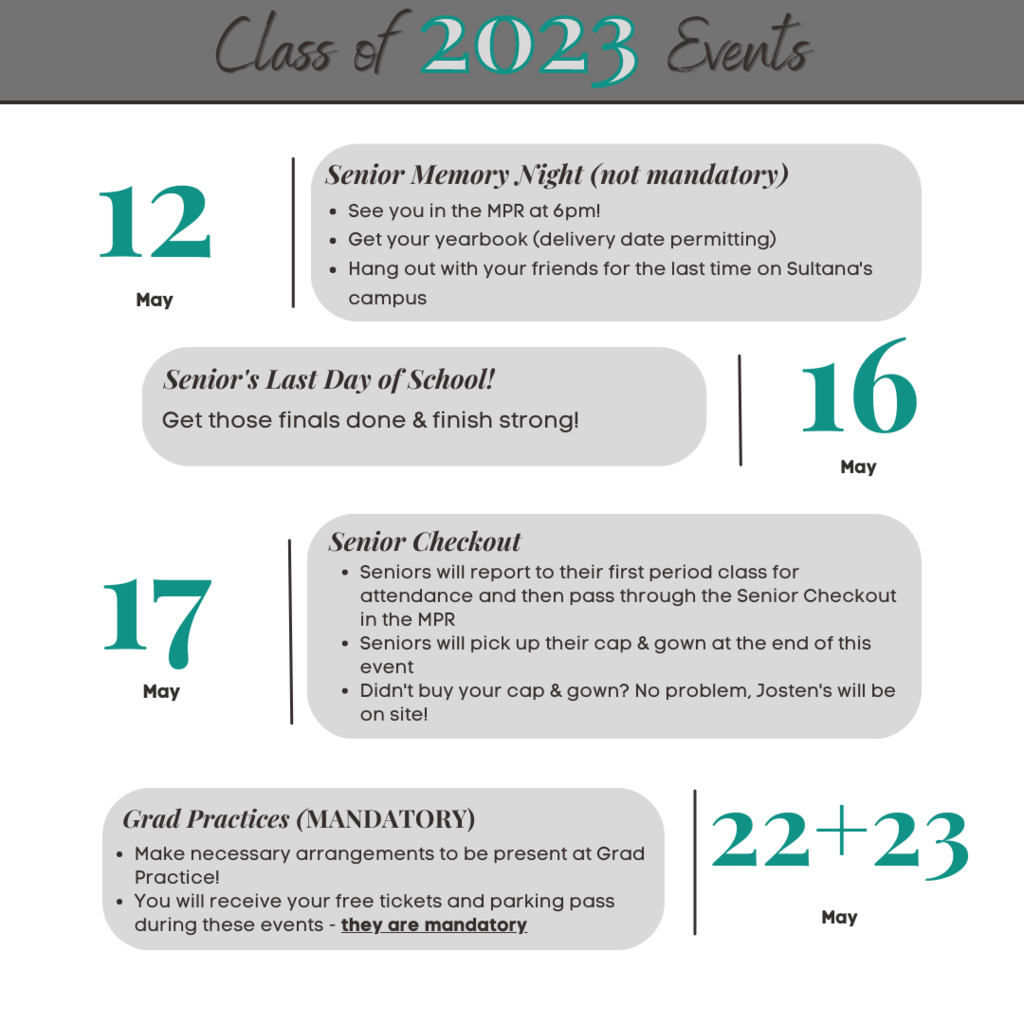 All HUSD school sites will be open today Friday, February 24, 2023.

Due to the current weather conditions and the incoming storm, we are going to reschedule the African American Parent Advisory Committee (AAPAC) meeting on February 23rd to March 16th at 4:30 pm here at the District Office and via live stream. We have an amazing group of presenters scheduled to attend and provide information and resources around helping students become college and career-ready graduates. We can't wait to see you on March 16th!

We're hiring! Stop by and check out our job/teacher fair on March 7th and 9th from 4PM-7PM.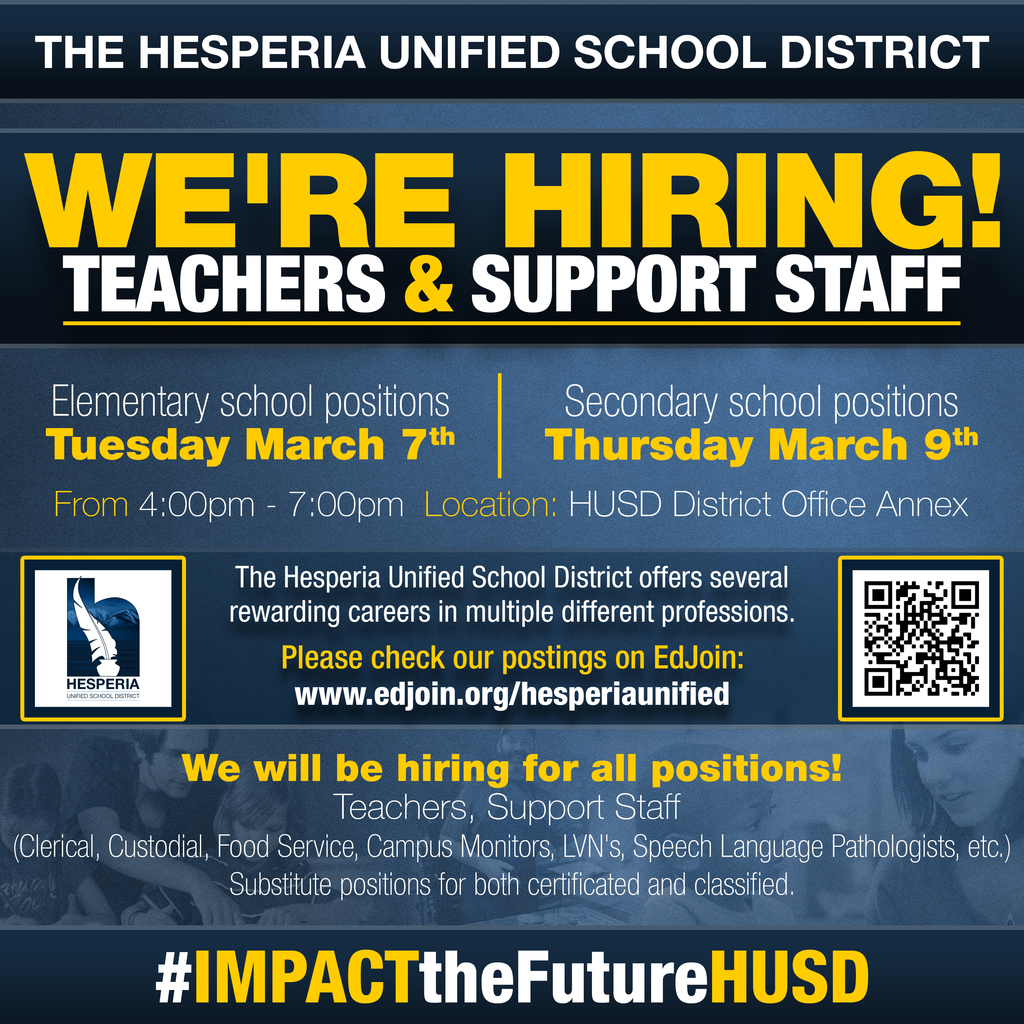 Good evening SHS families, we would like to invite you to our first "Coffee with the principal" on 2/24/23 at 9:30am. You will receive updates on our school, city, and respond to any questions, comments or concerns you might have, new opportunities you will have to get involved in your child's school. Hope to see you there.
http://bitly.ws/AfAs
Los invitamos a que nos acompañen en nuestro primer "café con el director". Donde nos reuniremos para recibir actualizaciones sobre nuestra escuela,ciudad y responder a cualquier pregunta,comentario o inquietud que pueda tener, nuevas oportunidades que tendrá para involucrarse en la escuela de su hijo o hija. Los esperamos.
http://bitly.ws/AfAs

We're hiring! Stop by and check out our job/teacher fair on March 7th and 9th from 4 PM - 7 PM.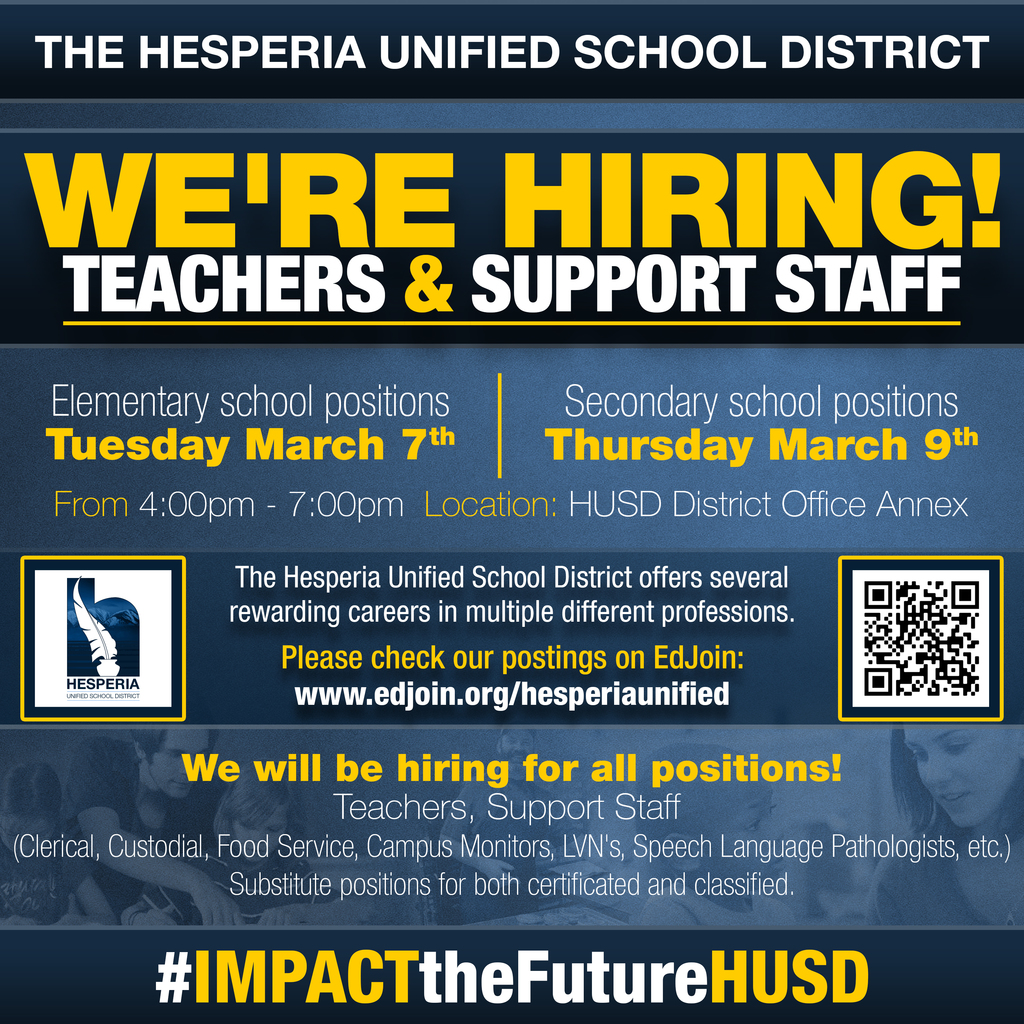 Lookin' for a sweet way to treat your special someone? Maybe you just wanna indulge in a nice treat! Come on out to Menchie's on Main St this week & support your SHS Senior Class of 2023. See you there! #classof2023 #wearesultana #soarteal #seniors ¿Buscas una forma dulce de tratar a esa persona especial? ¡Tal vez solo quieras disfrutar de un buen regalo! Venga a Menchie's en Main St esta semana y apoye a su SHS Senior Class de 2023. ¡Nos vemos allí!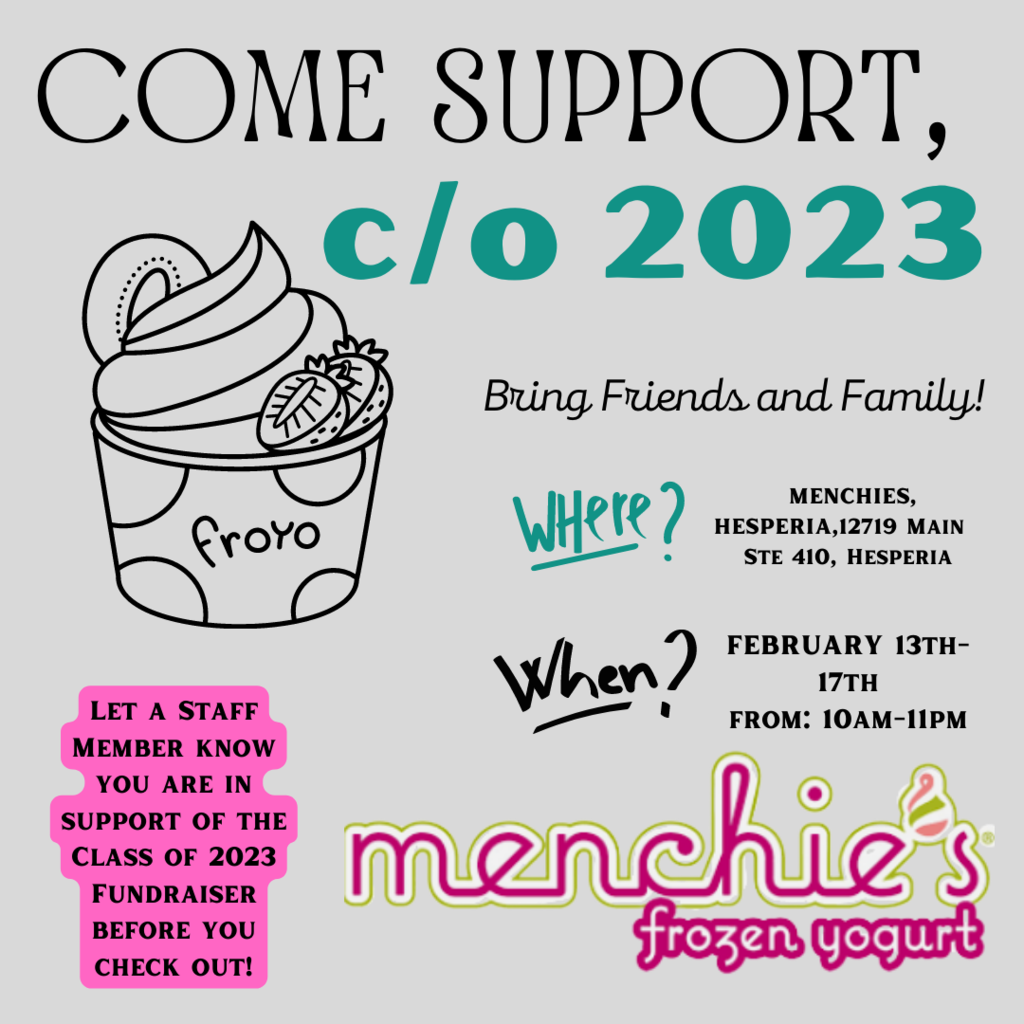 RATTLERS! Tomorrow is the day! Come spend a morning on campus to learn about all of the amazing things Sultana has to offer! We can't wait to see you all out on campus. #futureSultans #wearesultana #soarteal #classof2027 ¡CASQUETES! ¡Mañana es el día! ¡Ven a pasar una mañana en el campus para conocer todas las cosas increíbles que Sultana tiene para ofrecer! No podemos esperar a verlos a todos en el campus. #futureSultans #wearesultana #soarteal #classof2027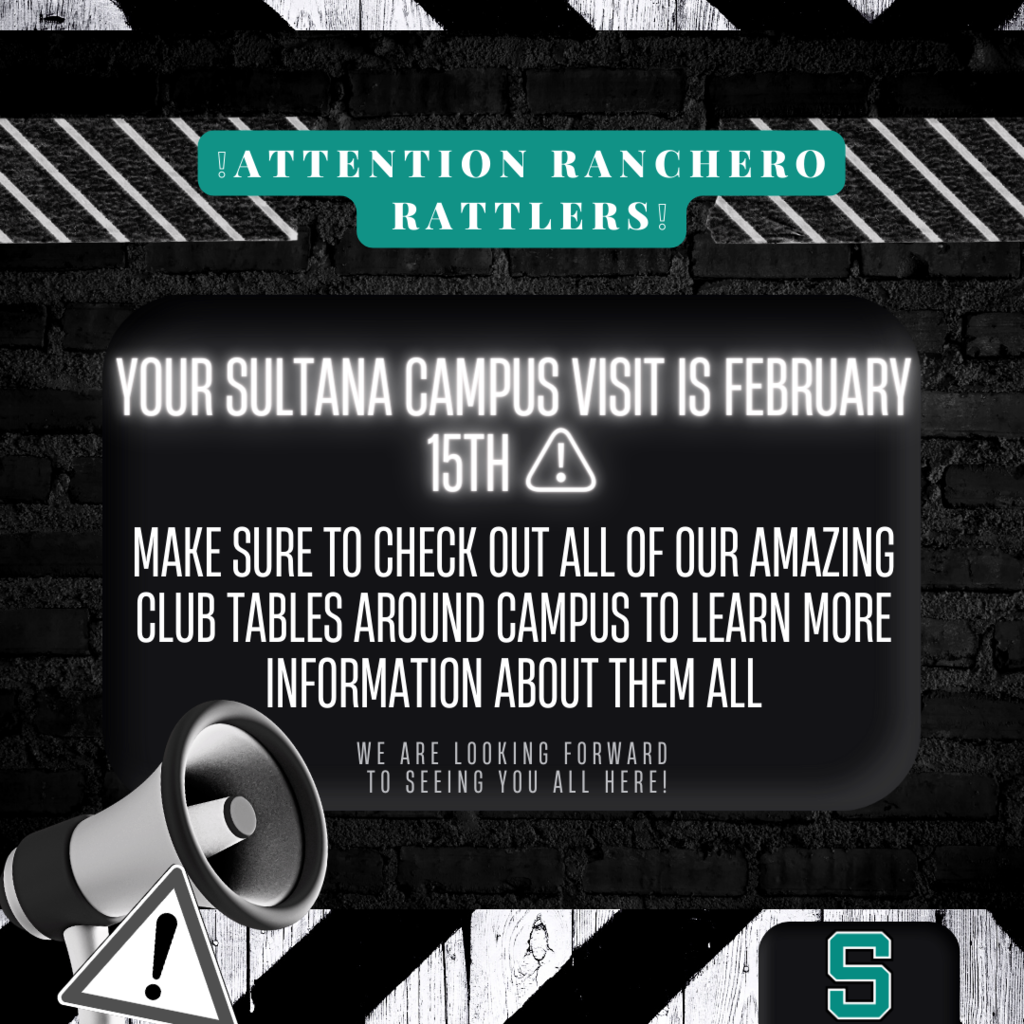 It's finally time...for Fashion Clubs pop up thrift vol. 2. Valentine's edition, bigger and better, we will have more space and room so bring all your friends and money to listen to music and find that perfect outfit for yourself or help friends decide what looks best, all clothes at amazing prices too!! See you there! Por fin ha llegado el momento... de los Fashion Clubs pop-up thrift vol. 2. La edición de San Valentín, más grande y mejor, tendremos más espacio y espacio, así que trae a todos tus amigos y dinero para escuchar música y encontrar ese atuendo perfecto para ti o ayudar a tus amigos a decidir qué se ve mejor, ¡toda la ropa a precios increíbles también! ¡Te veo allí!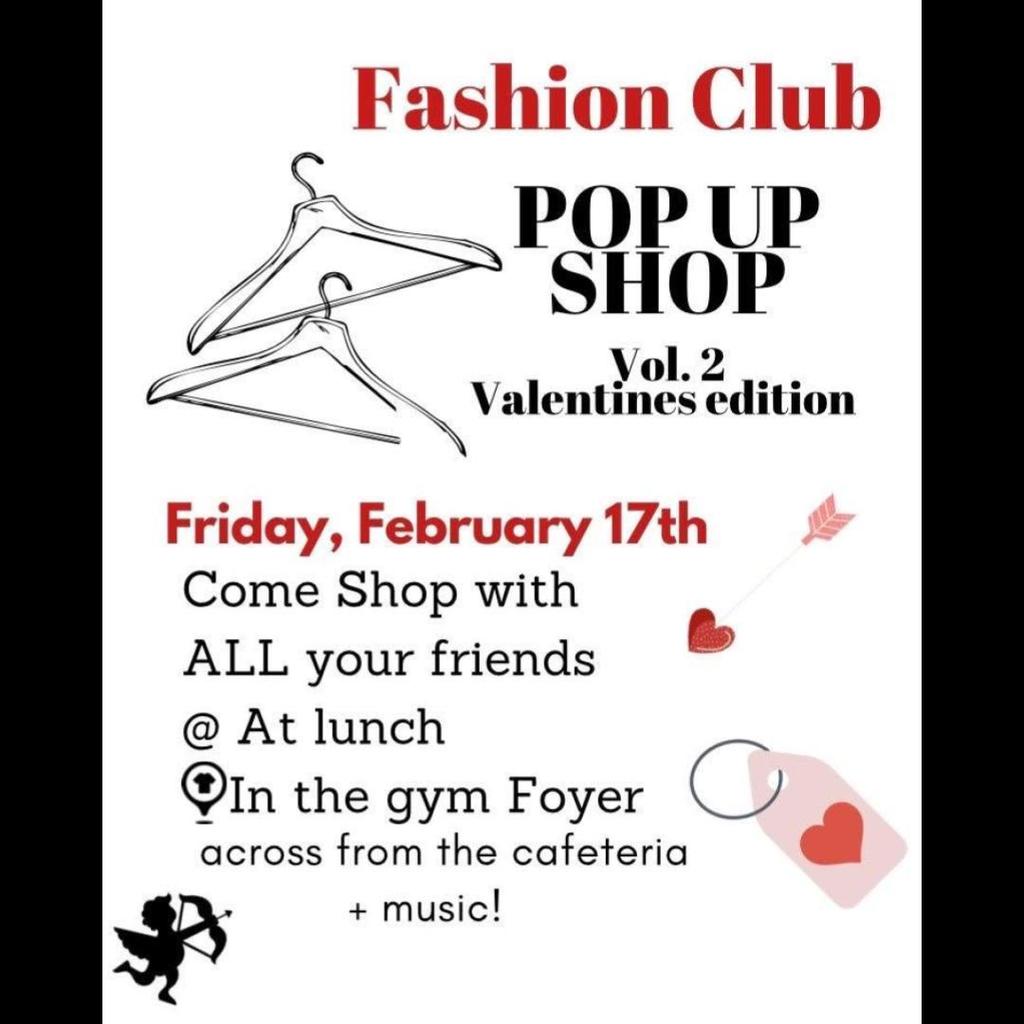 Join us for a very special event hosted by Sultana's BSU. A Q & A with and HUSD Police Officer will take place before the movie. See you there! #soarteal #wearesultana Únase a nosotros para un evento muy especial organizado por BSU de Sultana. Se realizará una sesión de preguntas y respuestas con un oficial de policía de HUSD antes de la película. ¡Te veo allí! #soarteal #wearesultana