Hesperia's Jolly Parade December 17th from 4pm-7pm. If you missed Santa at one of his stops, join us at Civic Plaza Park at 7pm for photos and hot chocolate!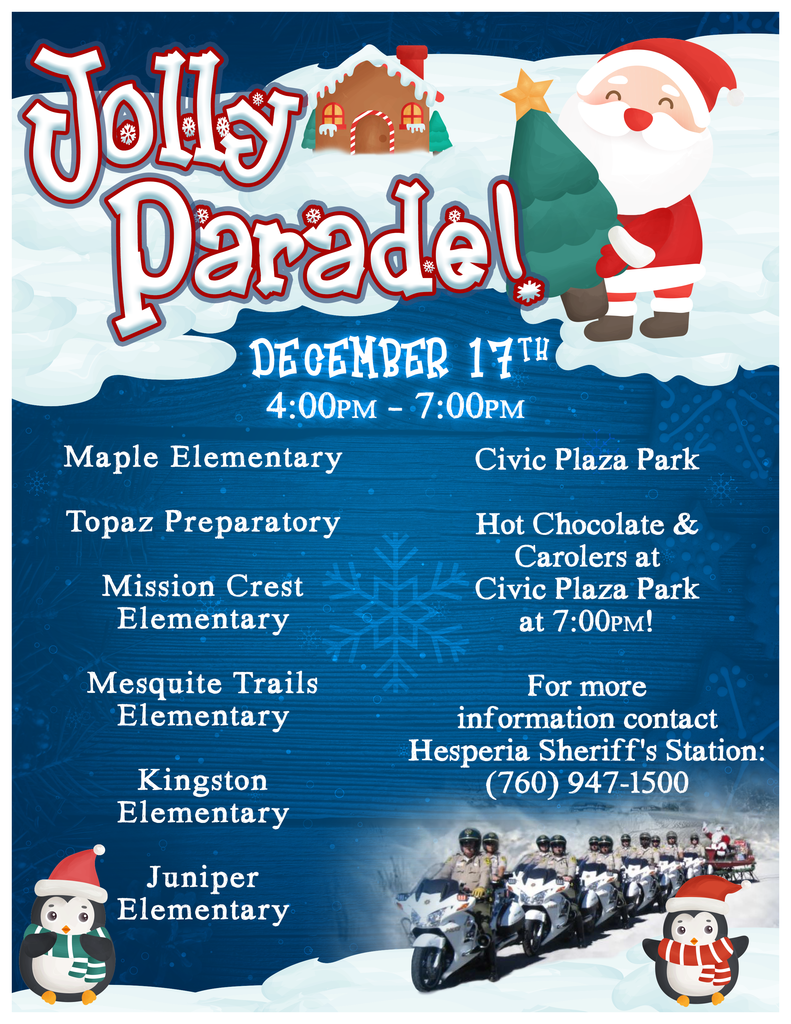 Anyone interested in trying out for baseball listen up. Tryouts are going to be January 11th and 12th. You have to have a sports physical and sign up on athleticclearance.com to be able to tryout. You can find the physical information on the school website under athletics. If you have any questions email Coach Booth.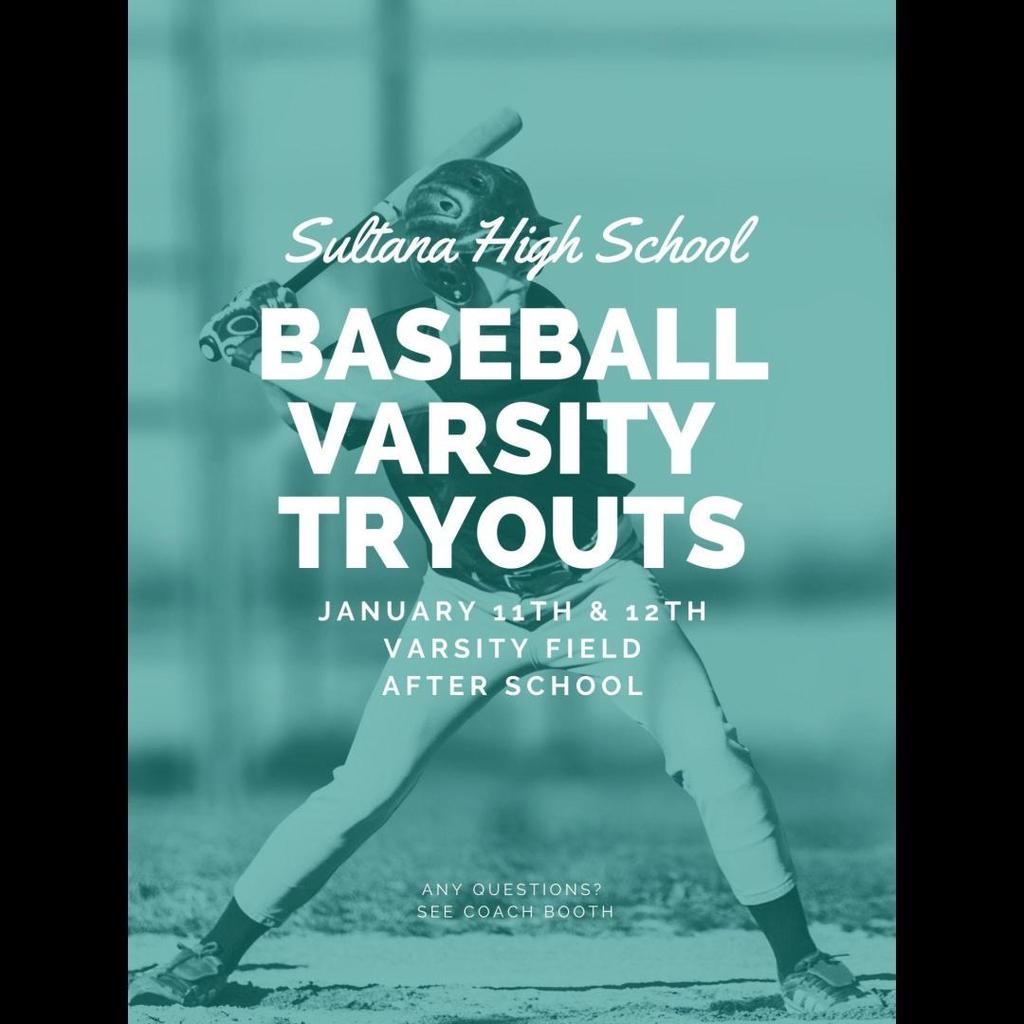 Congratulate Michelle Saavedra Olvera for being recognized by the CCEMC; "the California Coalition dedicated to Dual Enrollment" Michelle has worked hard in her Sultana High School classes, as well as, Victor Valley College classes. She has completed 25 units to date, with more planned in spring semester. If you are interested in Dual Enrollment opportunities, go to the sultanahighschool.com website to learn more.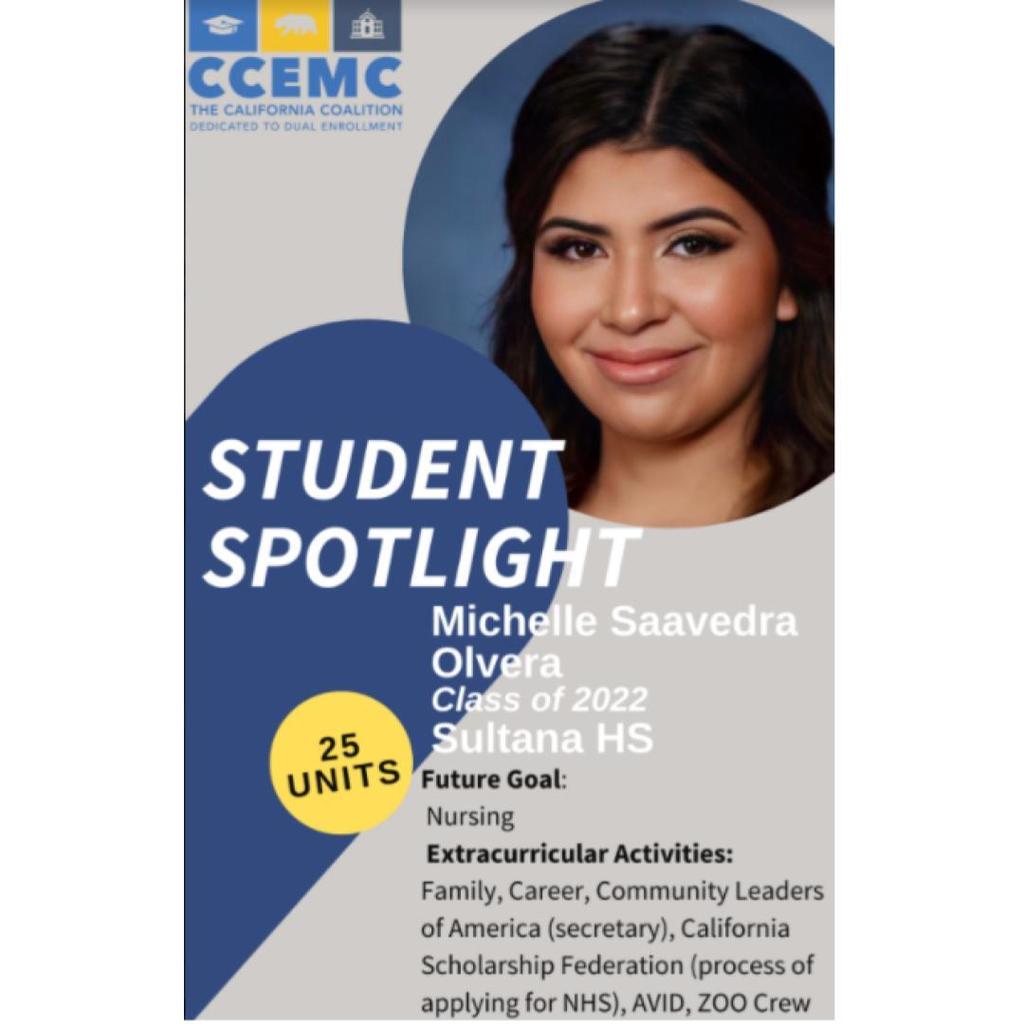 Are you ready for some Holiday Music? Come join us at our Holiday Choir Concert tomorrow at 7pm. Doors open at 6:30 pm. See you there! ¿Estás listo para escuchar música navideña? Ven y únete a nosotros en nuestro Concierto de Coro Navideño mañana a las 7 pm. Las puertas se abren a las 6:30 pm. ¡Te veo allí!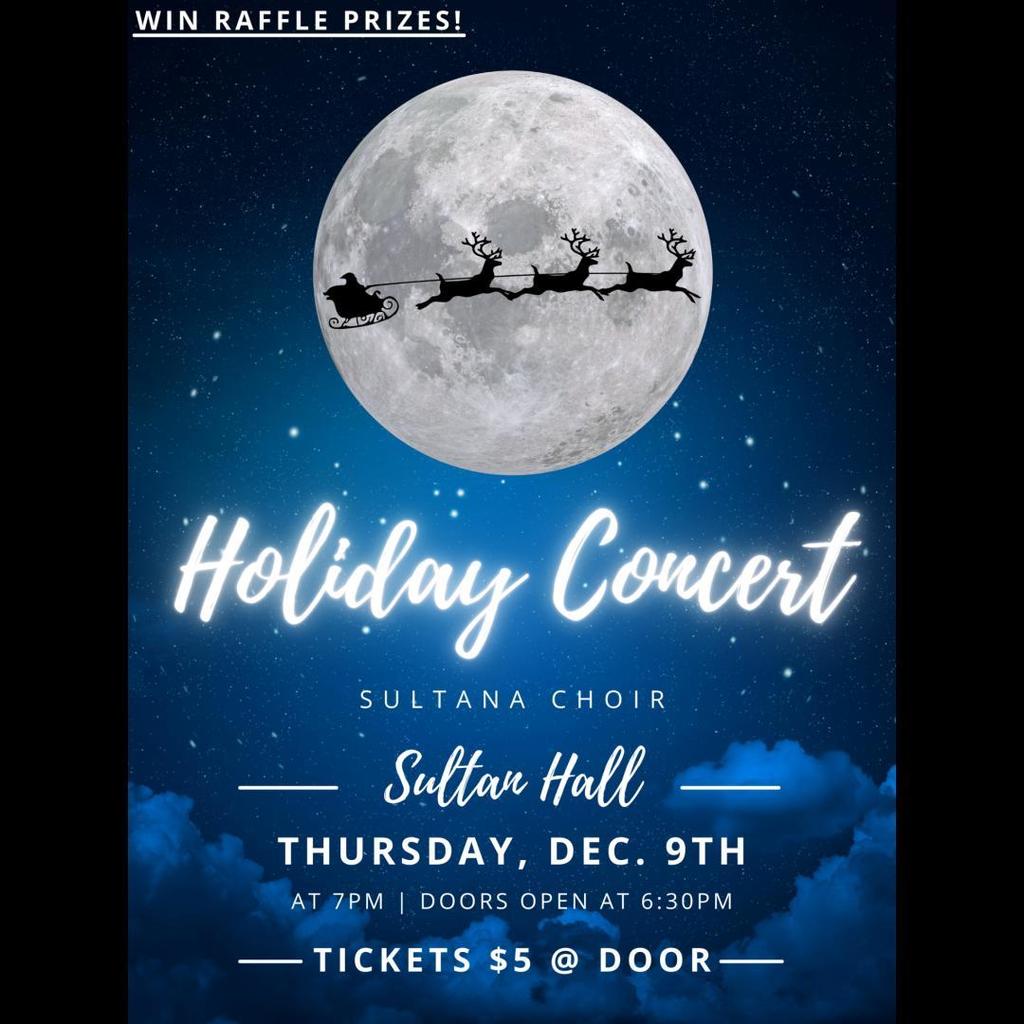 CALLING ALL DANCERS! (yes tiktok creators, too) Tryouts for the Sultana Dance team are this Friday, December 10th before school in Sultan Hall! ¡LLAMANDO A TODOS LOS BAILARINES! (sí, creadores de tiktok, también) ¡Las pruebas para el equipo de Sultana Dance son este viernes 10 de diciembre antes de la escuela en Sultan Hall!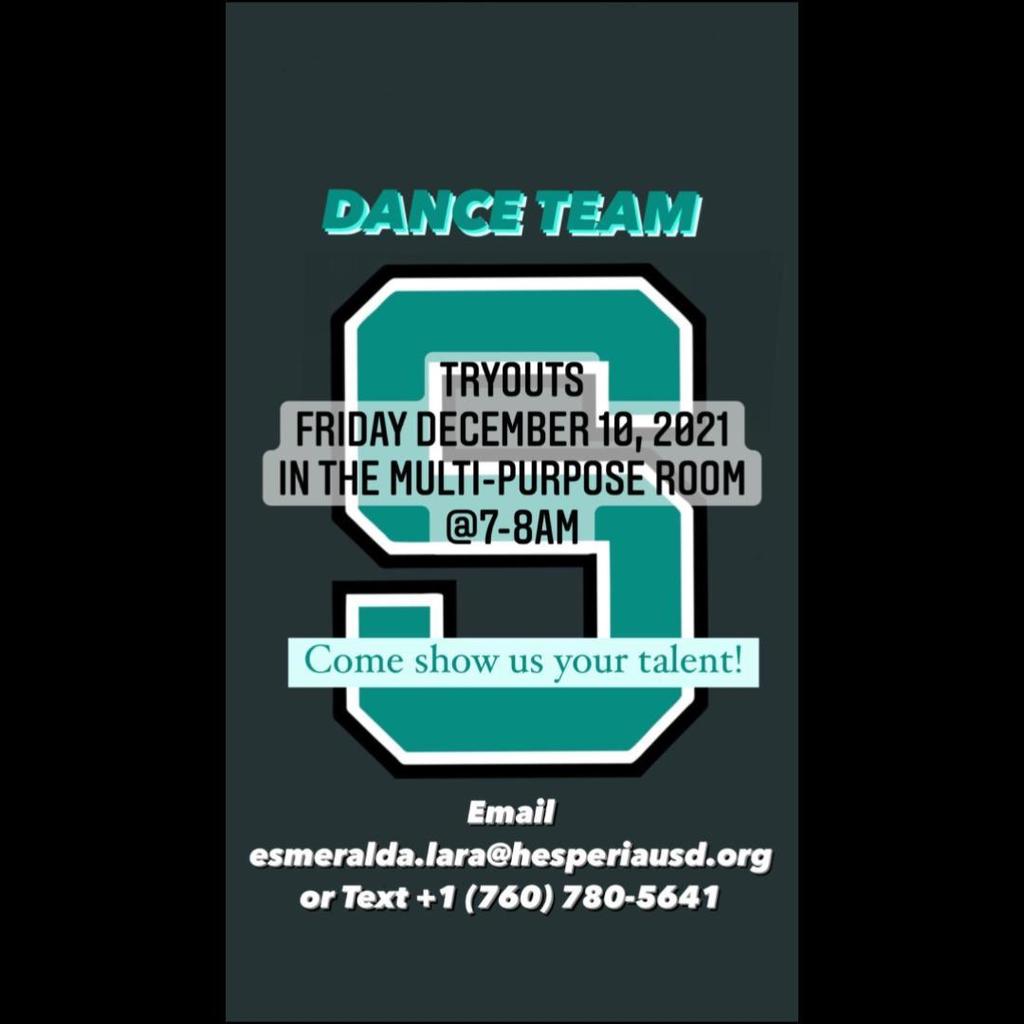 Our School Site Council meeting is scheduled for 12/8/21 @ 7:30AM. Zoom links will be sent to council members prior to meeting.

Check out this week's specials! Remember, all meals are free to all students! #ScreamTeal #WeAreSultana ¡Mira las ofertas especiales de esta semana! Recuerde, ¡todas las comidas son gratis para todos los estudiantes!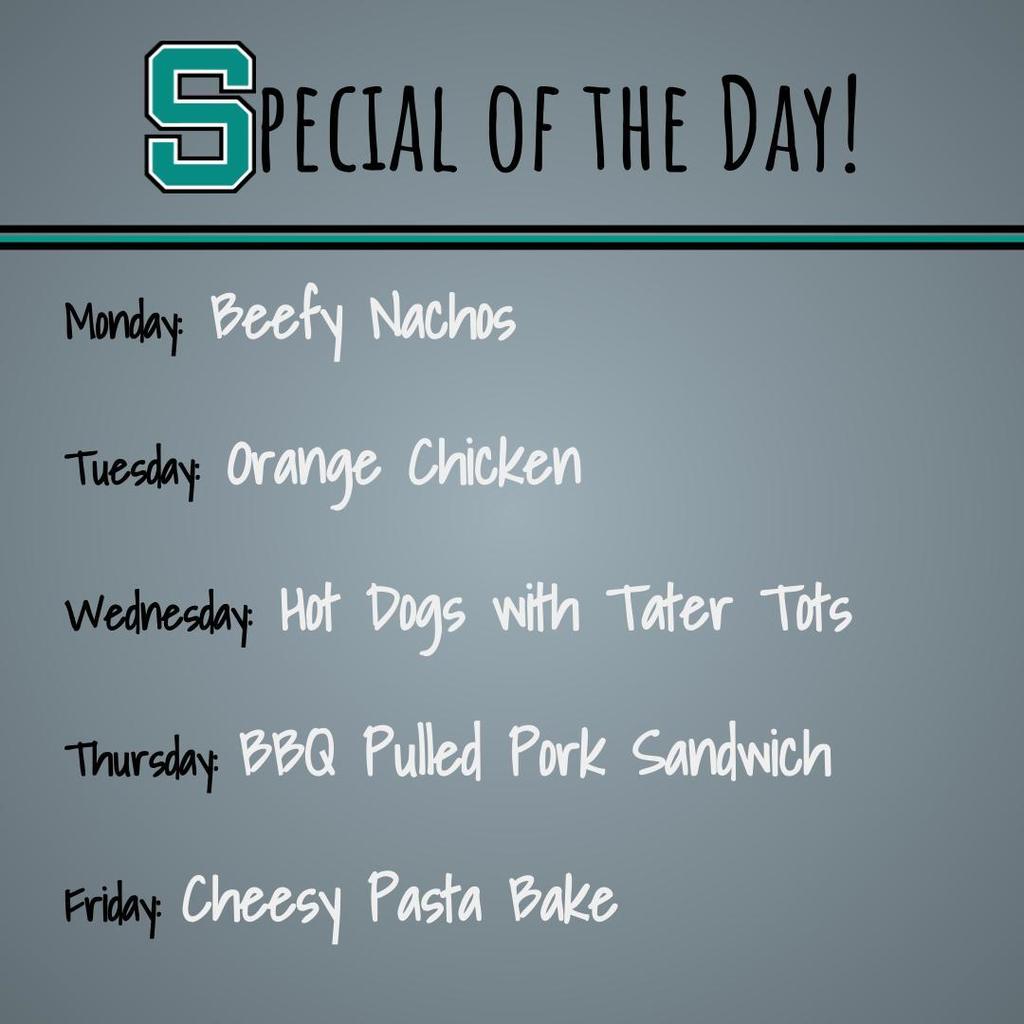 Seniors! Don't forget that you have to turn in your SENIOR QUOTES and BABY PICTURES by this Friday, December 3rd. Turn them into the Google Classroom for Class of 2022. Senior Favorite Ballots are out! You should receive your ballots in your Senior English classes. Ballots are due to Mrs. Wiedeman in C-309 by Friday December 3rd. If you do not have an English class, stop by and get your ballot. ¡Mayores! No olvides que tienes que entregar tus COTIZACIONES DE SENIOR y FOTOS DE BEBÉ antes de este viernes 3 de diciembre. Conviértalos en Google Classroom para la promoción de 2022. ¡Ya se han publicado las boletas electorales favoritas! Debería recibir sus boletas en sus clases de inglés para estudiantes de último año. Las boletas deben entregarse a la Sra. Wiedeman en C-309 antes del viernes 3 de diciembre. Si no tiene una clase de inglés, pase y obtenga su boleta.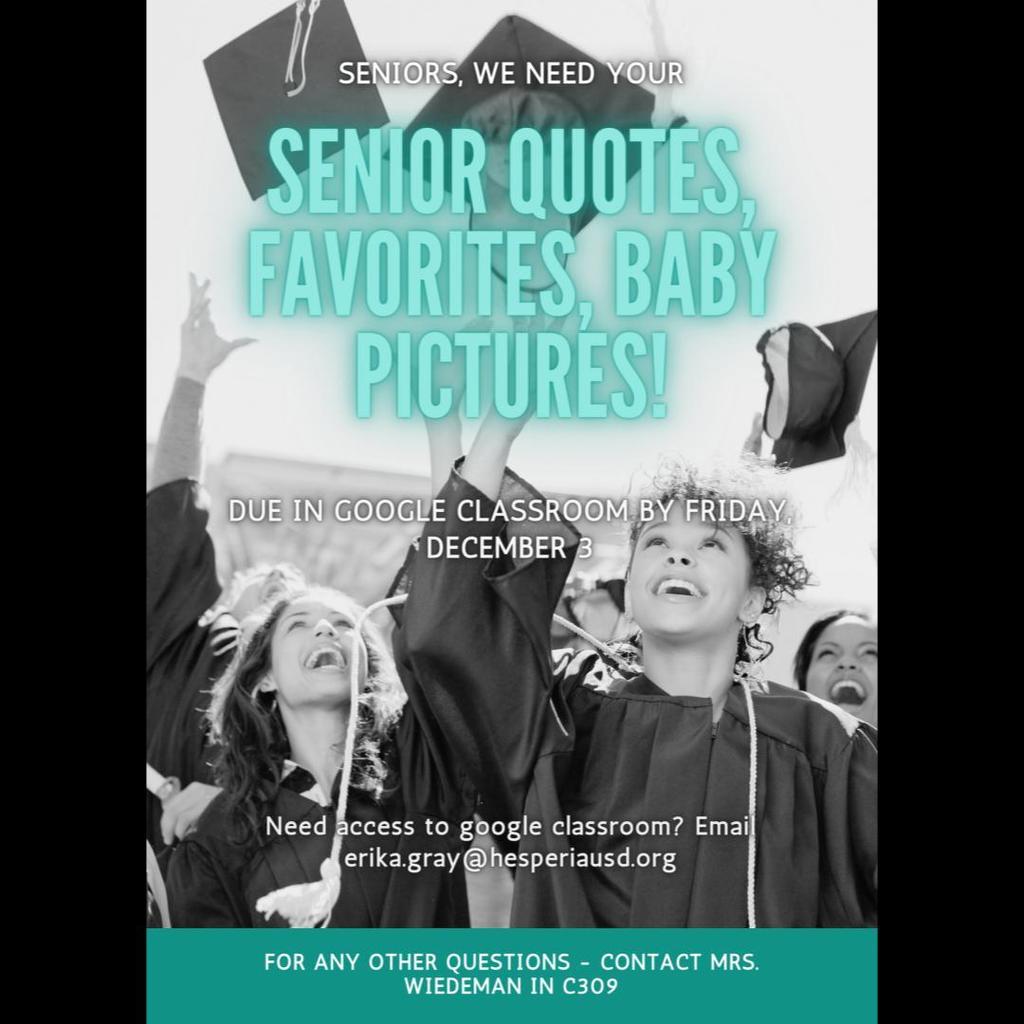 Hello families! The Three-Way Pledge is a pact between the school, student, and caregivers. You can view the pledge by visiting
https://bit.ly/3xO8D6x
and turn in a signed copy of it to the student support office. ¡Hola familias! El Compromiso de Tres Vías es un pacto entre la escuela, el estudiante y los cuidadores. Puede ver el compromiso visitando
https://bit.ly/3xO8D6x
y entregar una copia firmada a la oficina de apoyo estudiantil.

Are you binge-watching any murder mysteries? How about Tiger King? Well, do we have an event for you!! Join Drama club on Wednesday, December 1 at lunch for more information. ¿Estás viendo algún misterio de asesinatos en exceso? ¿Qué tal Tiger King? Bueno, tenemos un evento para ti !! Únase al club de teatro el miércoles 1 de diciembre durante el almuerzo para obtener más información.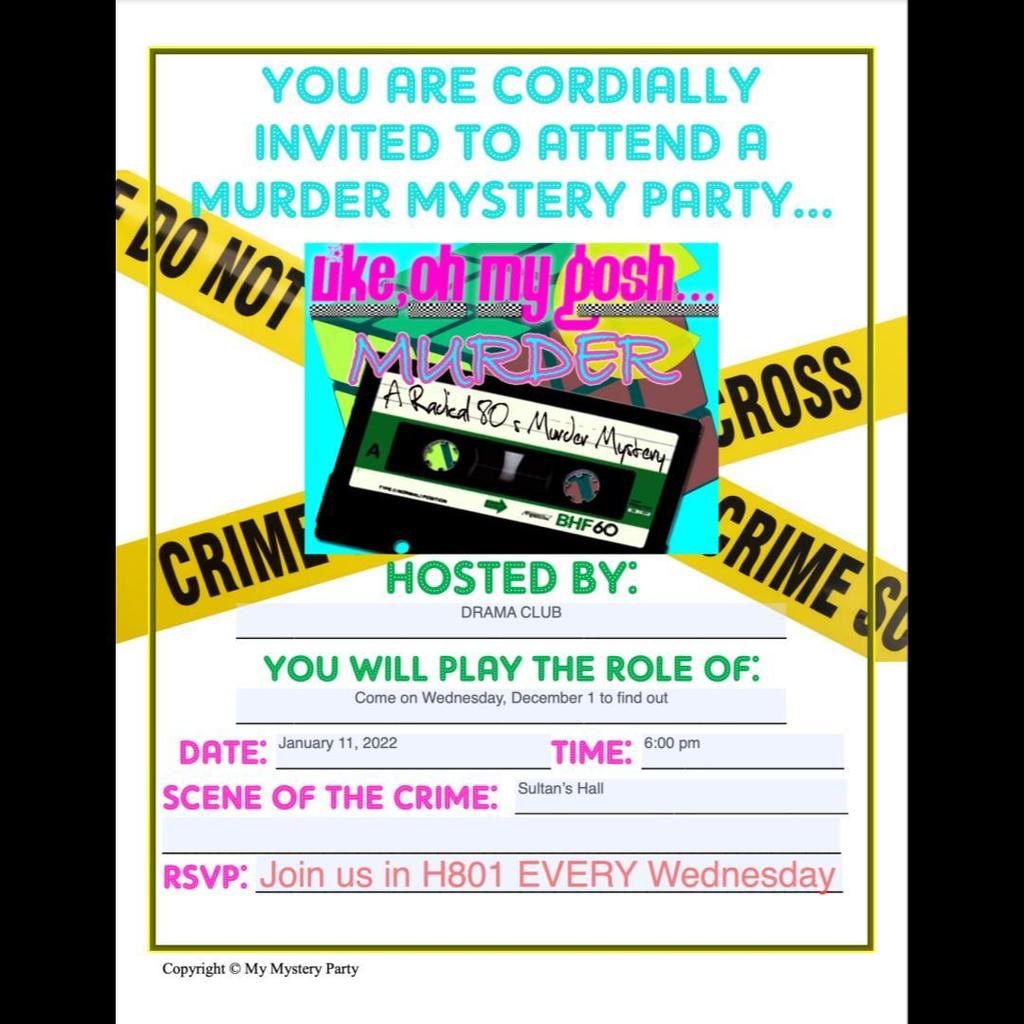 Check out this week's specials! Come on by and give it a try, it's delicious! ¡Mira las ofertas especiales de esta semana! Ven y pruébalo, ¡está delicioso!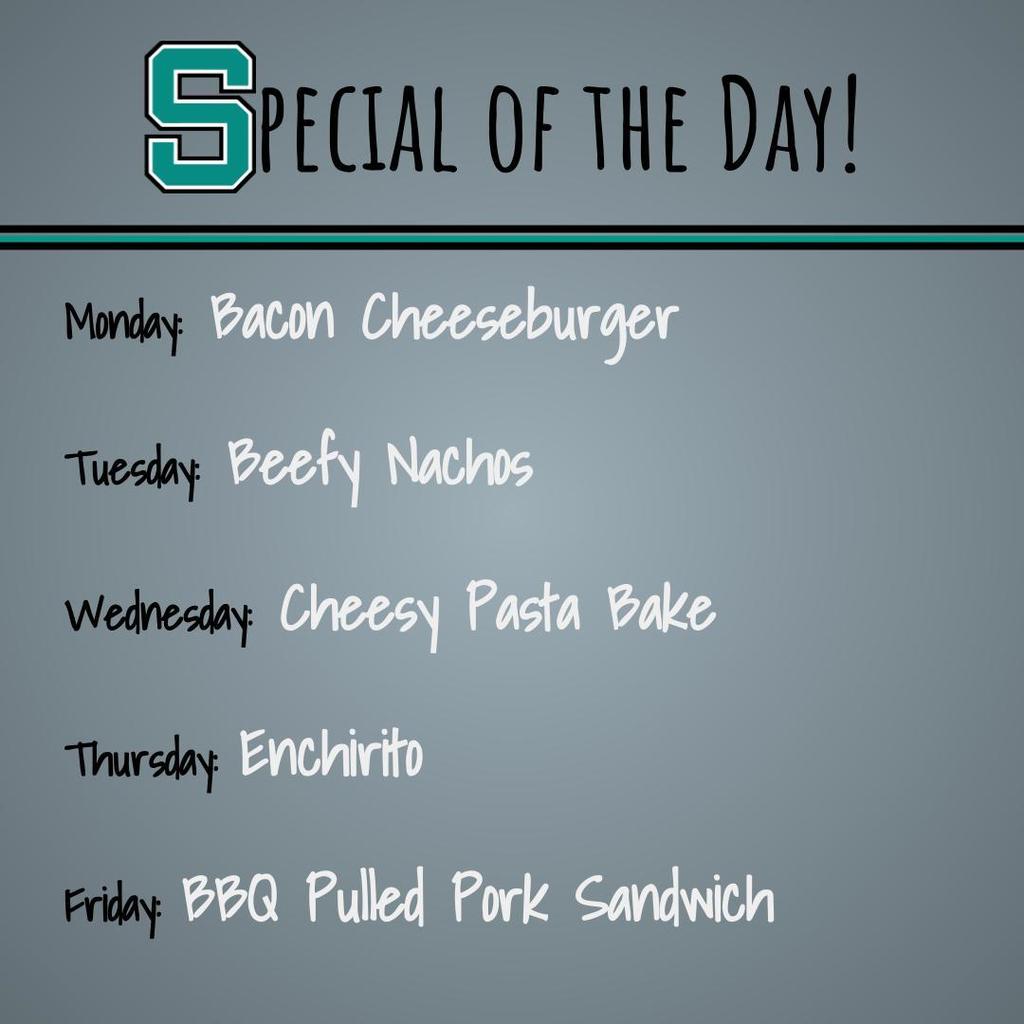 Seniors! We need your submissions for the yearbook! If you are interested in submitting a baby photo or having a senior quote, check your activities google classroom for more information. For questions, please email Mrs. Wiedeman. ¡Mayores! ¡Necesitamos sus presentaciones para el anuario! Si está interesado en enviar una foto de bebé o tener una cotización de alto nivel, consulte sus actividades en el aula de Google para obtener más información. Si tiene preguntas, envíe un correo electrónico a la Sra. Wiedeman.

Good luck and best of skill to the 56 members of the Black & Teal Brigade! They are competing for the 8th straight year in the marching band state championships tomorrow at Newport Harbor High School. If you see one of the Brigade members, give them a good luck high five for their last competition tomorrow! Go Band! ¡Buena suerte y mucha habilidad a los 56 miembros de la Brigada Black & Teal! Están compitiendo por octavo año consecutivo en los campeonatos estatales de bandas de música mañana en Newport Harbor High School. Si ves a uno de los miembros de la Brigada, ¡dale un toque de suerte para su última competencia de mañana! ¡Vaya banda!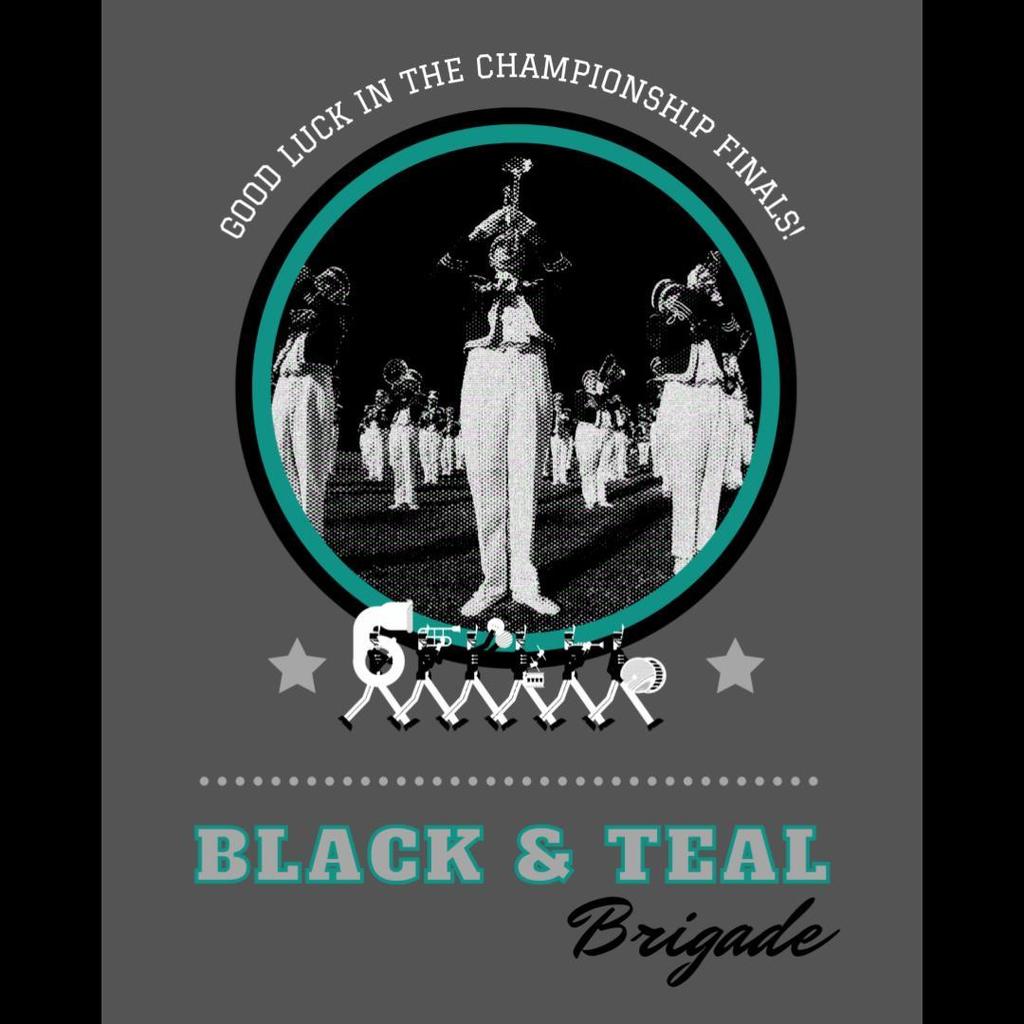 Sultans! Here's this weeks specials! Come on by and give it a try, it's delicious! Remember that all meals are free to all students. ¡Sultanes! ¡Aquí están los especiales de esta semana! Ven y pruébalo, ¡está delicioso! Recuerde que todas las comidas son gratuitas para todos los estudiantes.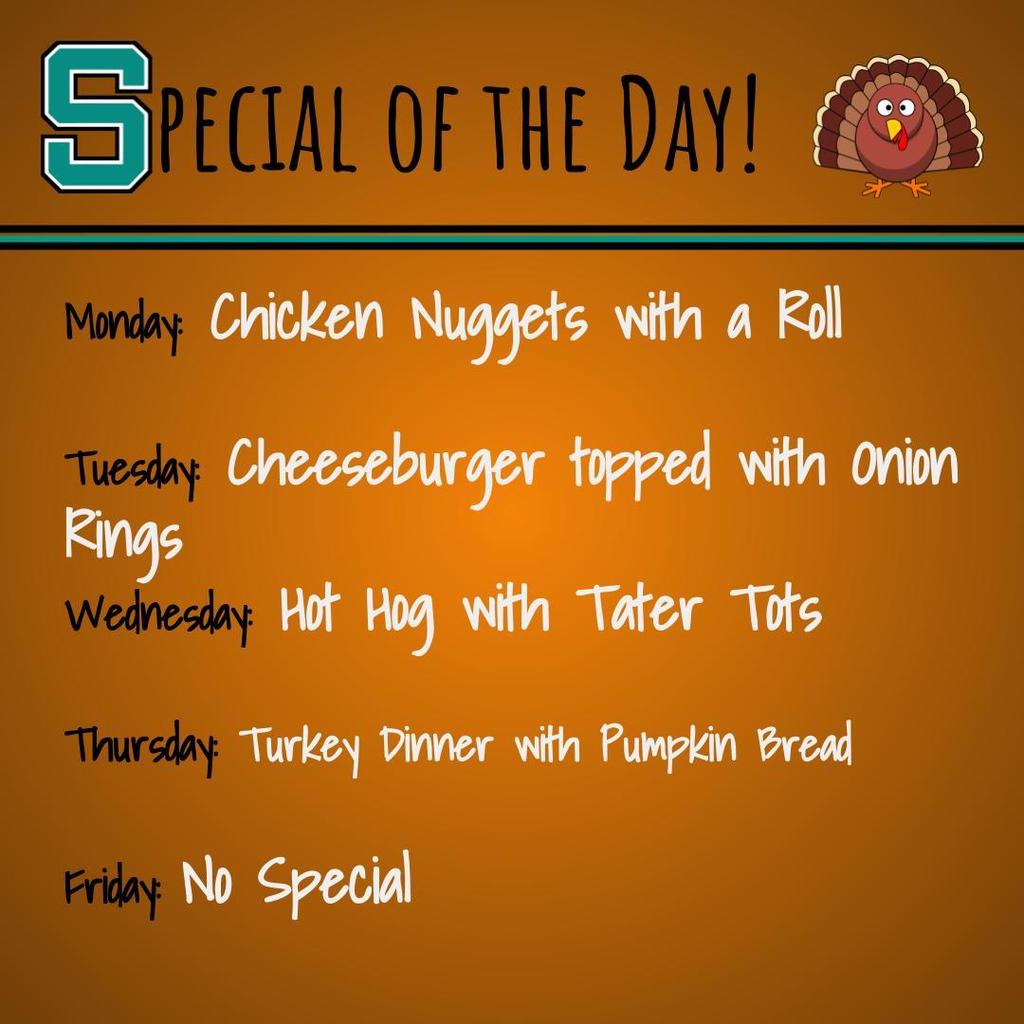 Seniors, just a quick reminder to place your cap & gown orders prior to December 1st to guarantee sizing of your gown and to get the group rate. After Dec. 1st prices will increase, go to
https://bit.ly/jostensSHS22
to place your order. Personas mayores, solo un recordatorio rápido para hacer sus pedidos de toga y birrete antes del 1 de diciembre para garantizar la talla de su vestido y obtener la tarifa grupal. Después del 1 de diciembre, los precios aumentarán, vaya a
https://bit.ly/jostensSHS22
para realizar su pedido.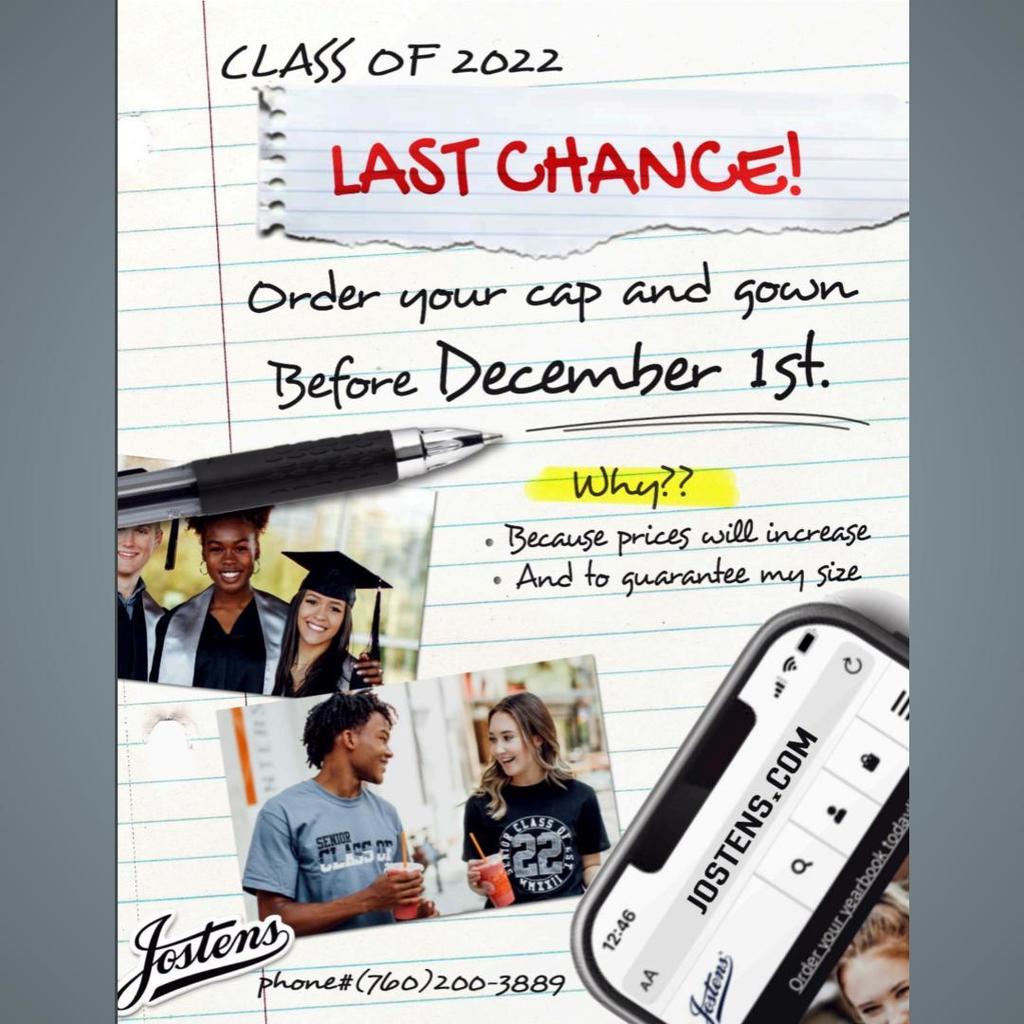 Joining us for tonight's 4.0 Dessert Celebration? Please be sure to park by the football stadium due to construction. ¿Te unes a nosotros para la celebración de postres 4.0 de esta noche? Asegúrese de estacionarse junto al estadio de fútbol debido a obras.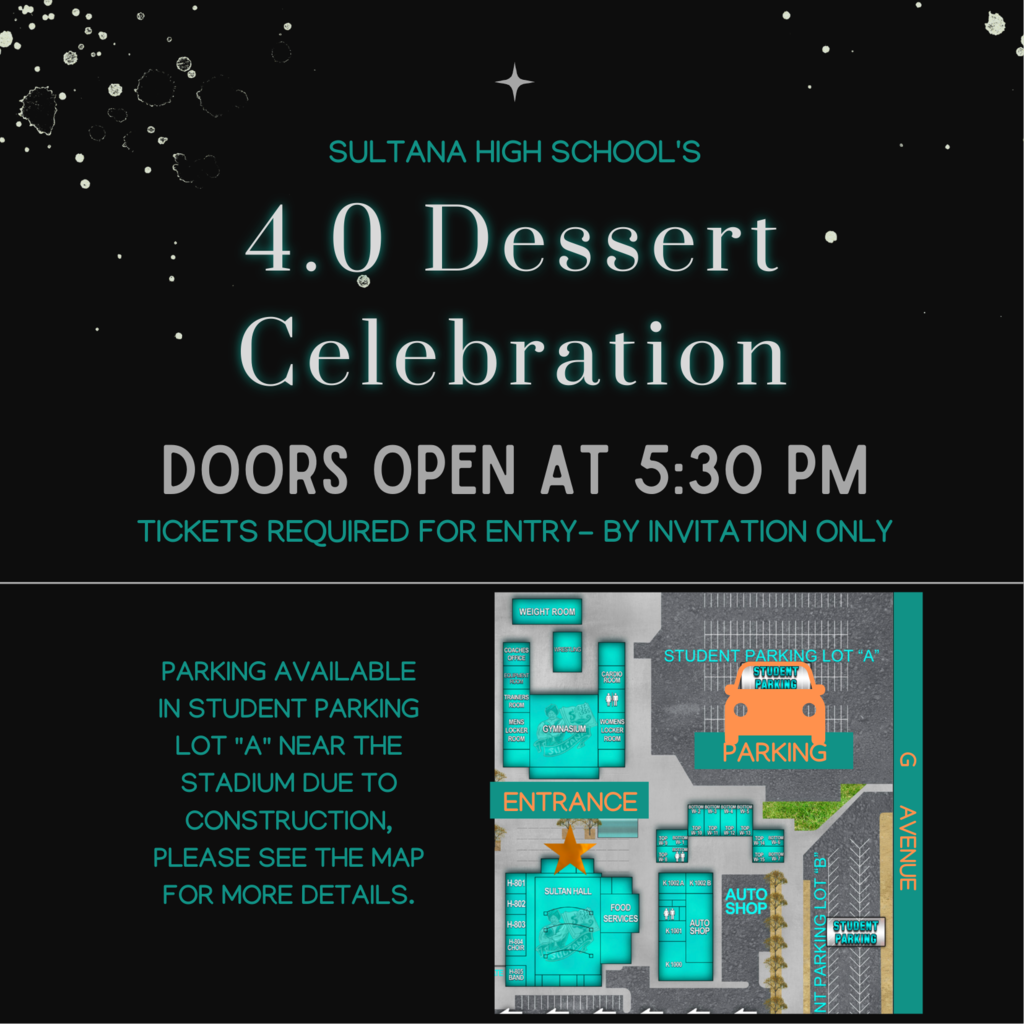 Attention students! Are you interested in the Ski & Snowboard Program? Join us for an informational meeting Wednesday, November 10th at lunch in room W-9. ¡Atención estudiantes! ¿Estás interesado en el programa de esquí y snowboard? Únase a nosotros para una reunión informativa el miércoles 10 de noviembre durante el almuerzo en el salón W-9.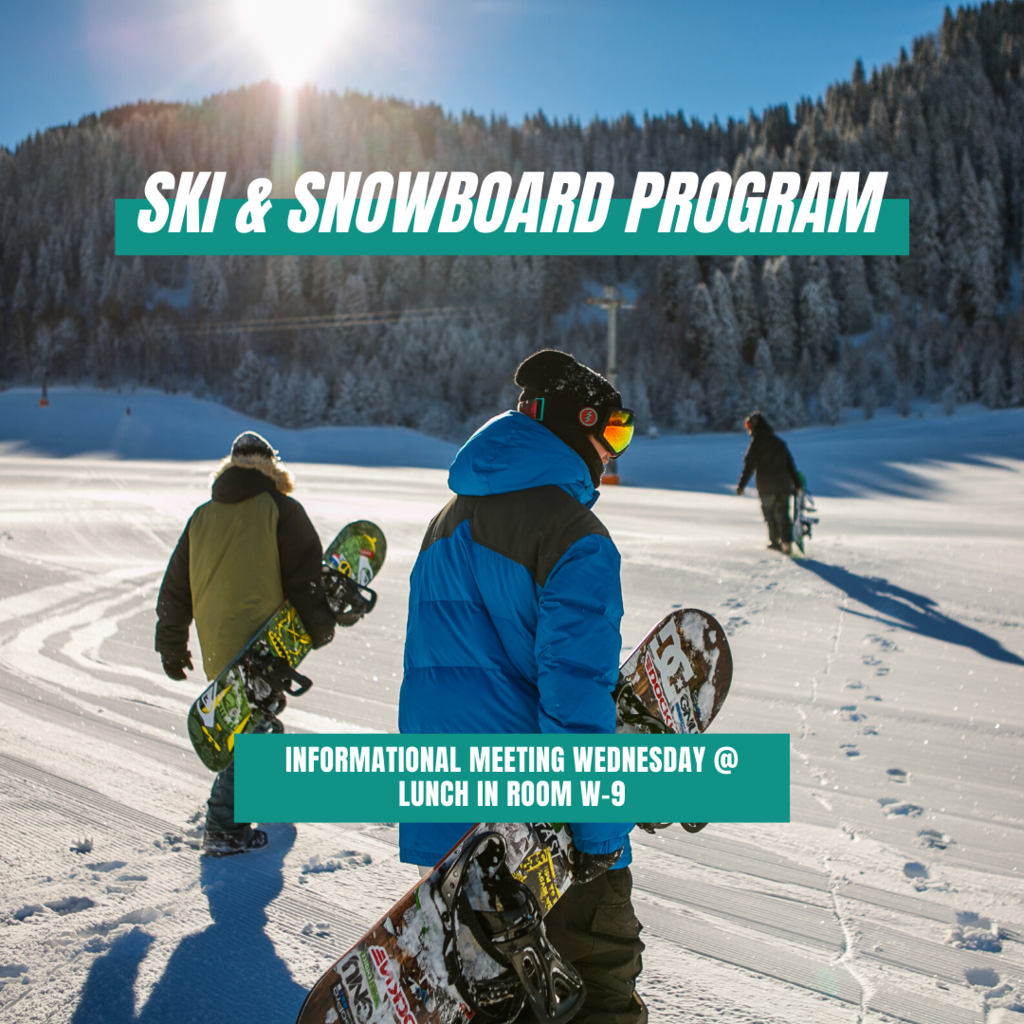 Come Join Us! SHS Ski and Snowboard Club Info.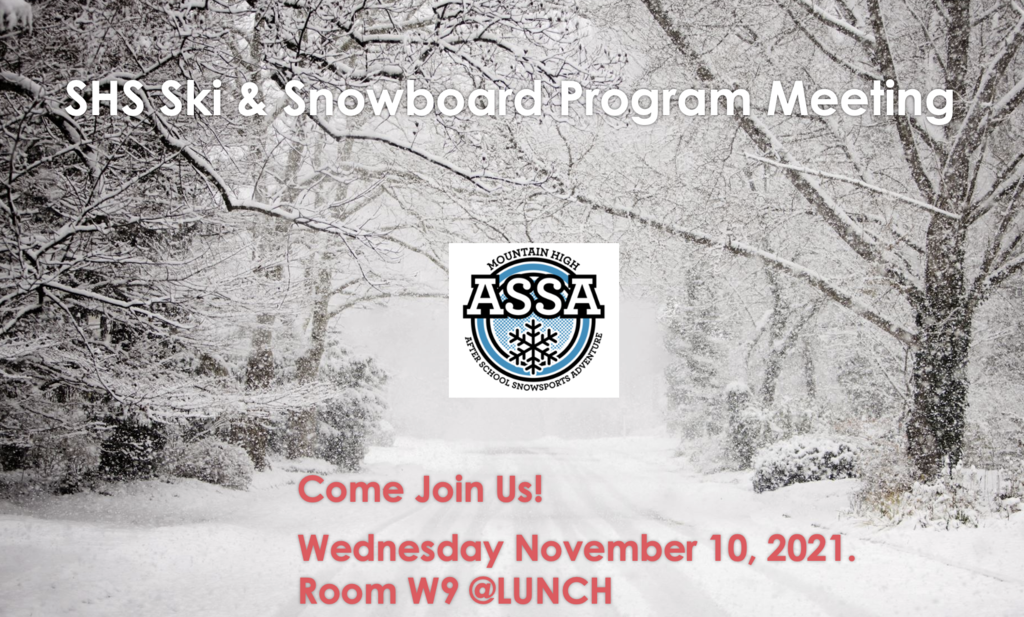 Class of 2022 Application Day was a success! SHS Counselors, senior English teachers, and VVC Rambassadors were on hand to support our seniors as they navigated the application process. Our seniors spent the day applying to VVC, CSU, UC, CBU, ULV and several other schools. Great job seniors! ¡El Día de Solicitud de la Clase 2022 fue un éxito! Los consejeros de SHS, los maestros de inglés senior y los Rambassadors de VVC estuvieron disponibles para apoyar a nuestros estudiantes de último año mientras navegaban por el proceso de solicitud. Nuestros estudiantes de último año pasaron el día postulando a VVC, CSU, UC, CBU, ULV y varias otras escuelas. ¡Buen trabajo personas mayores!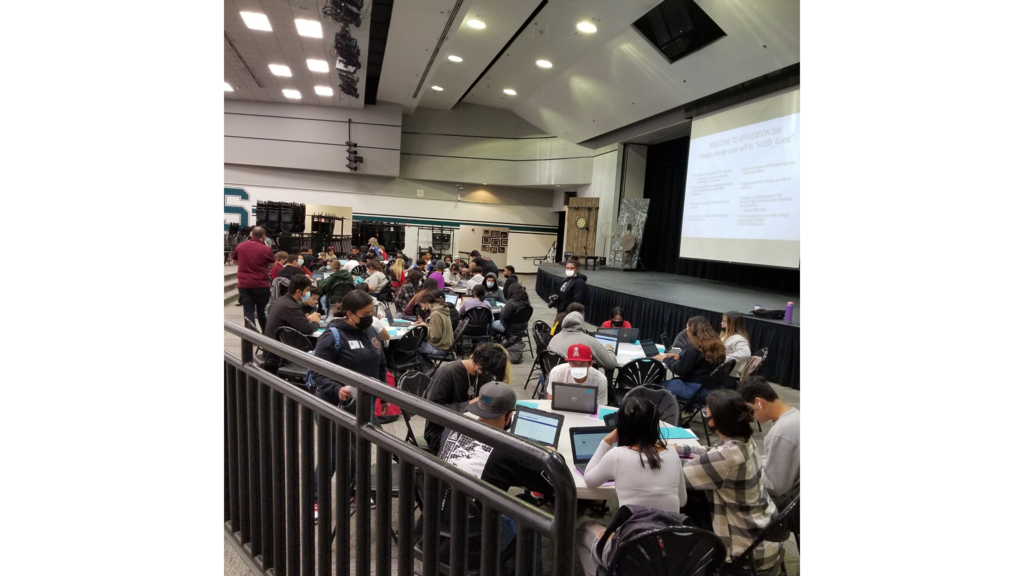 Happy Monday! Check out this week's specials. Come on by and give it a try, it's delicious! ¡Feliz lunes! Echa un vistazo a las ofertas especiales de esta semana. Ven y pruébalo, ¡está delicioso!